Radio Cascabel is a musical and visual project started by Argentines Estefi Panizza and Diego Jalfen. Curating the most exciting Latin American sounds, Radio Cascabel offers playlists, sound design, live DJ sets and other musical and visual services. We talked to its two founders to find out more about how this project started, their recent move to London and the Latin American bands we should be listening to right now.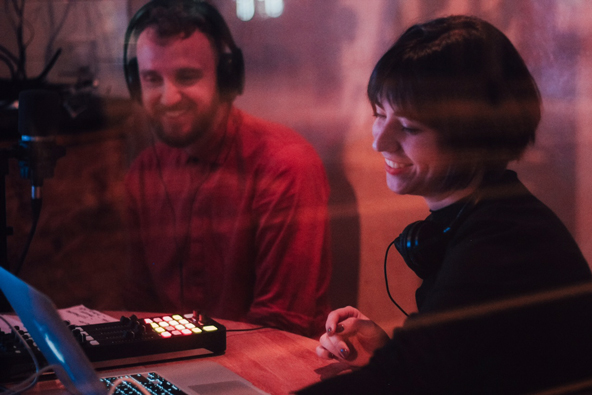 How did you meet and how did Radio Cascabel start?
We met on a night out when we both went to see a cool DJ play at a bar in Buenos Aires. It was love at first sight 🙂
Diego worked for a big radio station in Buenos Aires and in advertisement. I, Stefi, was working as a psychologist and was also starting to show my work as a photographer.
Spring of 2013 marks an inflection point for us. The idea and concept behind Cascabel was born when we were living in Barcelona. We were at a party and we took a microphone which was on the stage, and started dancing and singing over the music. Everyone at the party was very excited and the day after that, our musical project started.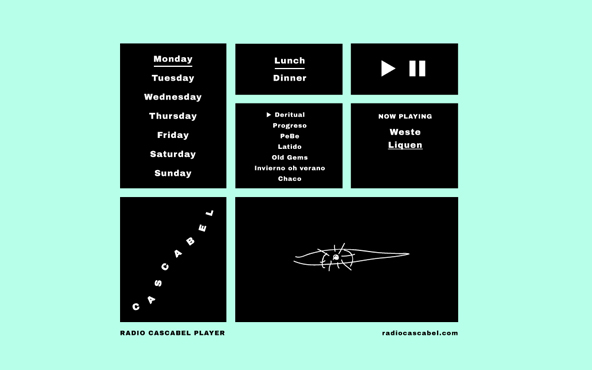 Tell us a little bit about all the different things you do with Radio Cascabel.
Have you ever imagined a platform that curates emerging Latin-American music and visual art? A Radio that spreads local sounds with a global spirit and timeless sounds? A radio that could provide a space for experimental music? These questions inspire us to keep on developing our project.
We search for new sounds and emerging visual artists all around Latin America. We develop an archive of the new, undiscovered and the impossible. We schedule all this music and broadcast a fresh streaming where new stuff can be listened to and artworks that have no place in traditional broadcasting can be enjoyed.
Cascabel is our world – the way we live, think and feel. It is also a lab for music experimentation.
You've recently moved to London to open a second office. What made you expand to the UK?
We wanted to have the opportunity to show all the new Latin American music we work with and to experience living in another country. London is a really musical city and it's giving us the chance to connect countries, people, and languages through music. We'd like to change some stereotypical ideas of the music of our region. We love to offer an unexpected selection of music where listeners can discover new sounds.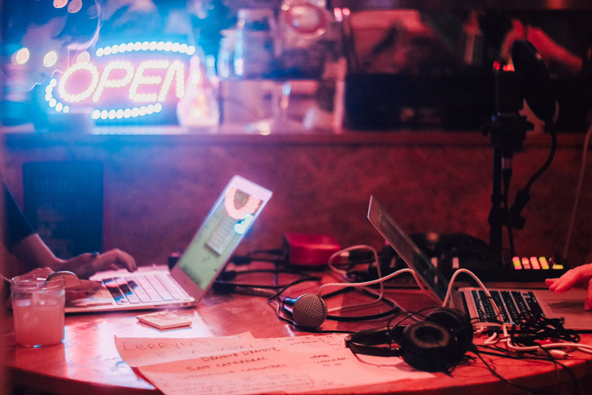 What Latin American musicians should we be listening to right now?
We recommend all the artists we broadcast in Radio Cascabel. This is just a small selection: Bahía Inútil (Chile), Lucrecia Dalt (Colombia), Little Jesus (Mexico), Candelaria Zamar (Argentina), Nicolas Melmann (Argentina), Salt Cathedral (Colombia), Sobrenadar (Argentina) and Helado Negro (Ecuador/US).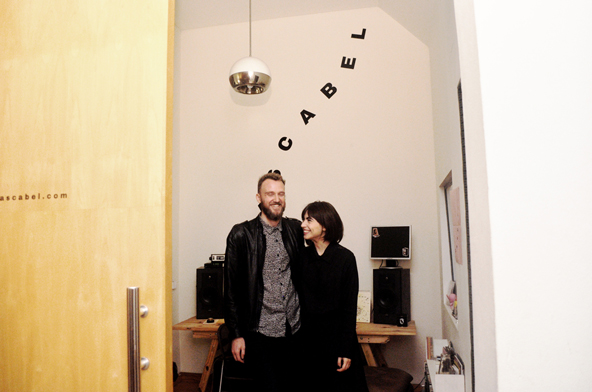 What are your plans for the upcoming months?
We're starting a monthly show on NTS Radio with some of the best tracks from our selection. Also, some others radio stations have shown interest in having the most exciting sounds from Latin American and the Southern Cone. We are so happy to find Londoners interested in our curated music playlists.
We also expect to increase our own audience on Radiocascabel.com and visit some friends in Ibiza and Madrid for New Year's Eve.