Cascabel is a multidisciplinary creative studio, founded in Buenos Aires by Estefi Panizza and Diego Jalfen, and based in London. Cascabel specialises in unique bespoke experiences, working with global lifestyle clients across a wide range of industries – from art and gastronomy to design and technology.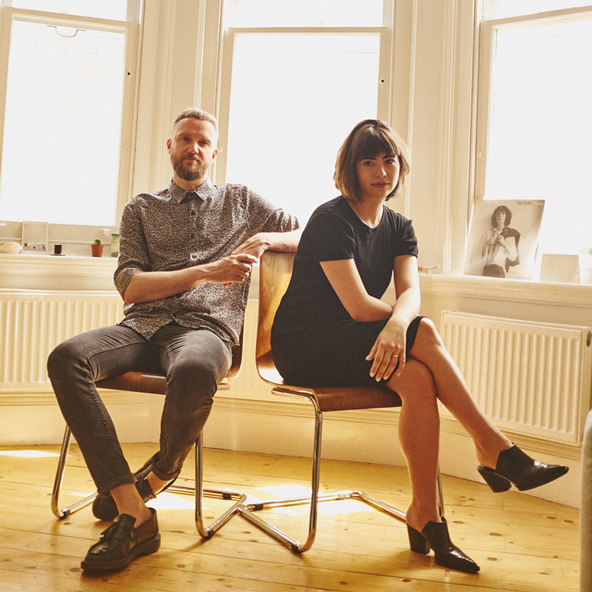 Estefi and Diego are also the founders of Radio Cascabel, a project we've talked about before and that they describe as "an online platform for the musicians and artists who are creating the sounds of tomorrow." Radio Cascabel works with NTS Radio, the British Council, Resonance FM/Extra and hosts a monthly column on Monocle 24, as part of their art and culture review program. Radio Cascabel's latest event, Greetings from Space, will take place at the new EXP Cantina by the canal in Hackney Wick on August 10th and will bring together the best of Argentinian and British music, food and culture – you can find more information about the event on Resident Advisor.
We asked Estefi and Diego to share with us some of their favourite places in London.
Institute of International Visual Arts
This place is a visual arts organisation based in East London that collaborates with contemporary artists, curators and writers. We discovered them through this music exhibition inspired in London's first magazines for improvisers, sonic artists and musicians during the 70's and 80's.
1 Rivington Place, EC2A 3BA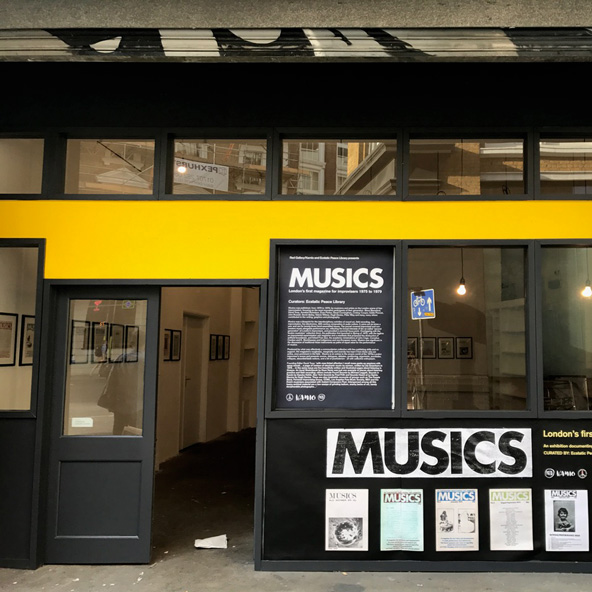 Second Home
This amazing co-working space is where we choose to work every day, have meetings and attend to workshops. We produced an event for their cultural programme based on silence walks around East London to contemplate the sounds that surround us, WALK AND LISTEN PROJECT, with their support and with Argentinian sonic artist Ulises Conti. Second Home describes itself as 'a new type of workspace and creative hub'.
Rough Trade
As you might know, London is a very musical city. This is our favourite record shop and where we go to see lots of live music shows, such us Factory Floor, Mac Demarco and Angel Olsen Music among others.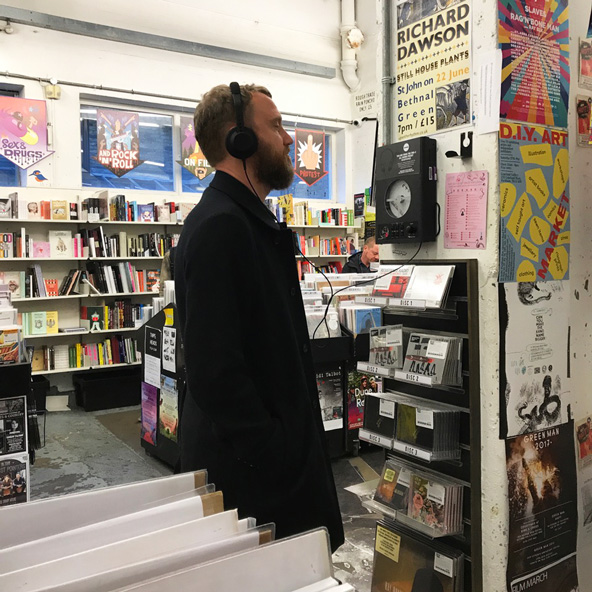 Rochelle Canteen
This is the place where we love to have lunch. It looks out onto the grassy playground and the trees of Arnold Circus. Whenever it's warm enough the tables are set outside for a peaceful meal in the sun. The food is provided by Arnold & Henderson, who established the Rochelle Canteen in 2004 and since then, it has rapidly become one of London's destination restaurants.We handpicked this spot for one of our Seasonal Banquets, a marketing activation we developed for a winery group in the UK.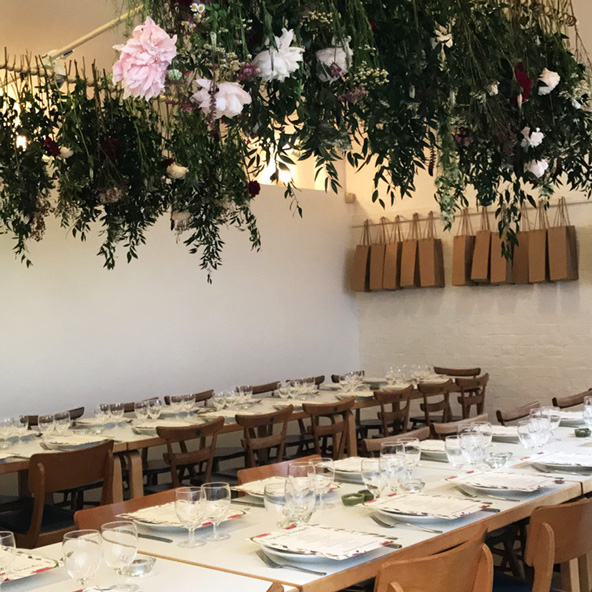 London Centre for Book Arts
This is an artist-run, open-access studio dedicated to book arts and artist-led publishing. We love this place because you can see the work process and how things get done.  It is a hidden gem, located in Hackney Wick and one block away from Exp Cantina, the new venue where we will host our 'Greetings from Space' event.