We recently talked about Paraíso Festival, an electronic music festival taking place in Madrid that has become one of the best music experiences in the city due to its carefully curated line-up, its connection to art and sustainability and its goal to serve as a platform for local DJs, producers and artists.
We attended its second edition on 14-15 June and asked illustrator Laura Flores to join us and do live drawings of some of our highlights from the festival.
Illustrations by Laura Flores and photographs by Sharon Lopez, Rodrigo Mena and Arturo de Lucas.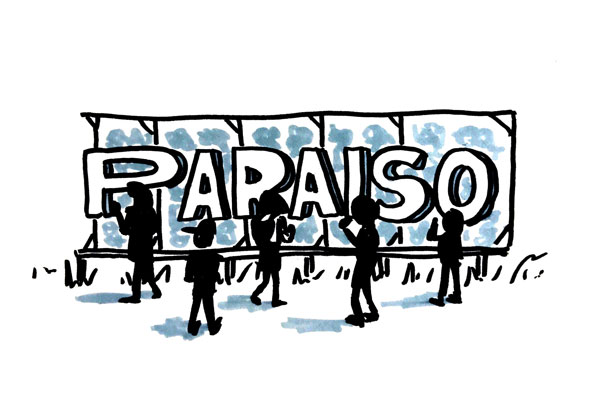 The atmosphere
Even though 25.000 people attended Paraíso, 40% more than last year, the festival didn't feel crowded and it was easy to find a seat to eat or some free space at the multiple relaxation areas. The complex where the festival takes places is also pretty compact, which makes it easier to move from one stage to another if you want to make the most out of the line-up.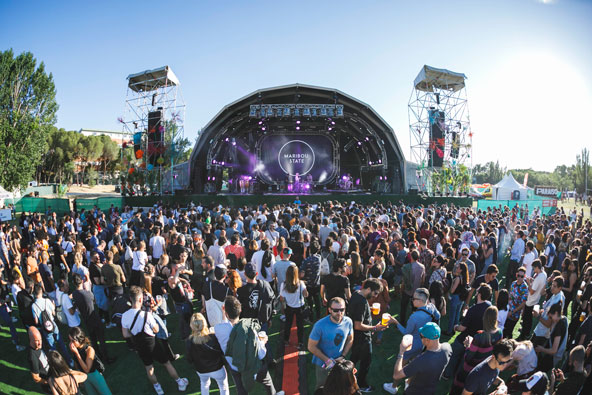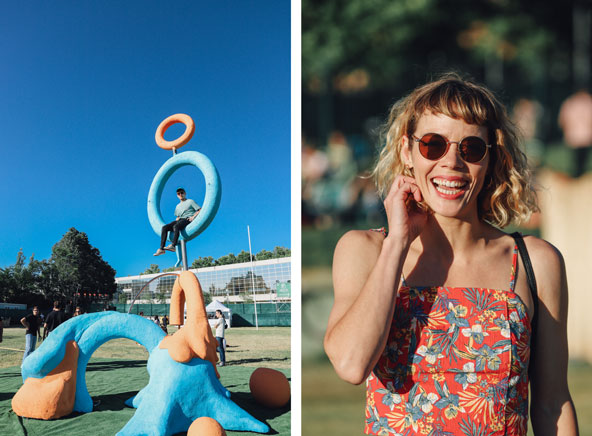 The diverse line-up
Paraíso is mainly an electronic music festival but this year's line-up felt much more diverse, with a variety of genres especially at the main stage, Escenario Paraíso, with performances by the likes of Rhye, Charlotte Gainsbourg, Maribou State, Mount Kimbie or Channel Tres.
The Escenario Club was home to live sets and performances by artists like Peggy Gou, IAMDDB and Jacques Greene. Whilst Escenario ABSOLUT brought to Madrid an eclectic mix of performers from South America, Africa and Europe such as Nicola Cruz, Kampire, Young Marco and Kalabrese.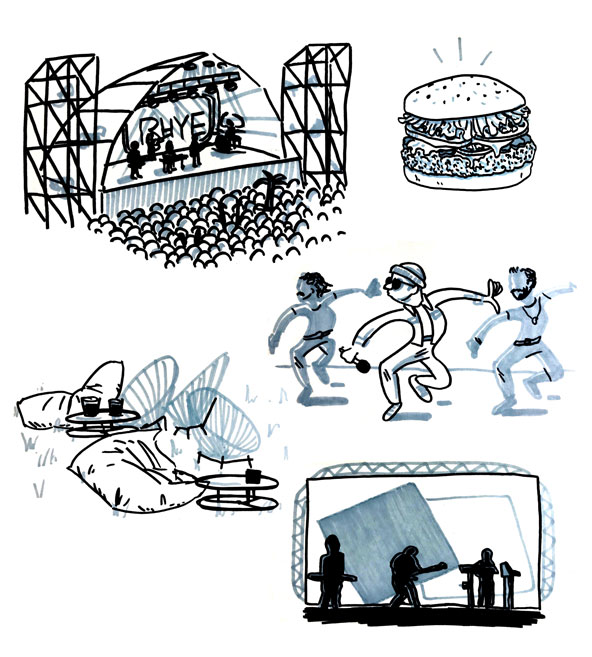 Rhye playing at Escenario Paraíso, food prepared with seasonal and local produce, Channel Tres performing, one of the many relaxation areas and Mount Kimbie on the stage
The art
Several art installations took over the festival space, creating ephemeral pieces that questioned our relationship with the environment. English artist and mathematician Paul Friedlander created a 5 metre light installation called Dancing Wave, architecture studio Terrario Arquitectura built a piece made of 180kg of inflatable beach mattresses, Argentinian artist Melisa Zulberti engaged attendees with her performance Dentro, architectural group TEXTWO created a modular structure called Urban Espora that served as a seating area and Fine Arts students from Universidad Complutense designed the Paraíso Totem.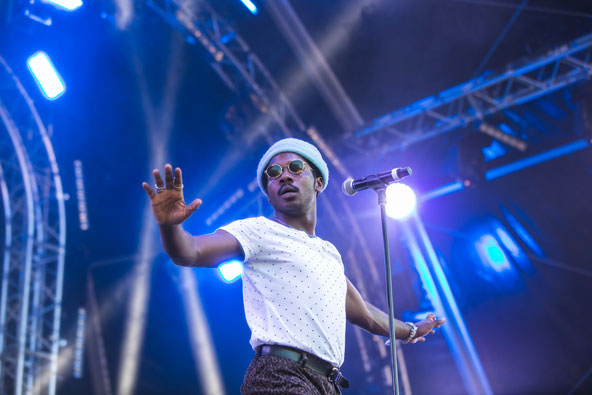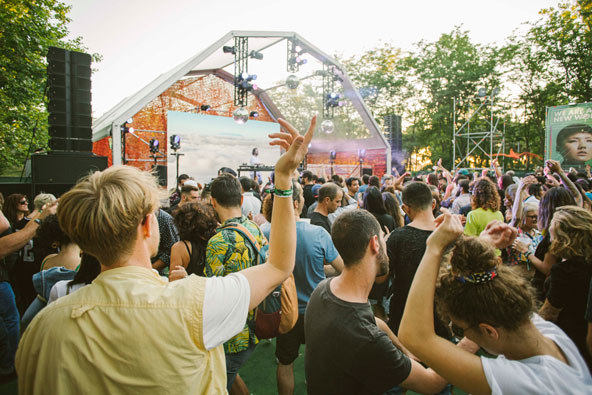 Escenario Nido
For its second edition, Paraíso Festival has decided to give more visibility to local and emerging artists, DJs and producers. Escenario Nido (Nest Stage) served as a platform to discover electronic sounds from Madrid with sets and sessions by Dos Doggos, El Cuerpo del Disco, Estatua de la Libertad or Guacamayo Tropical.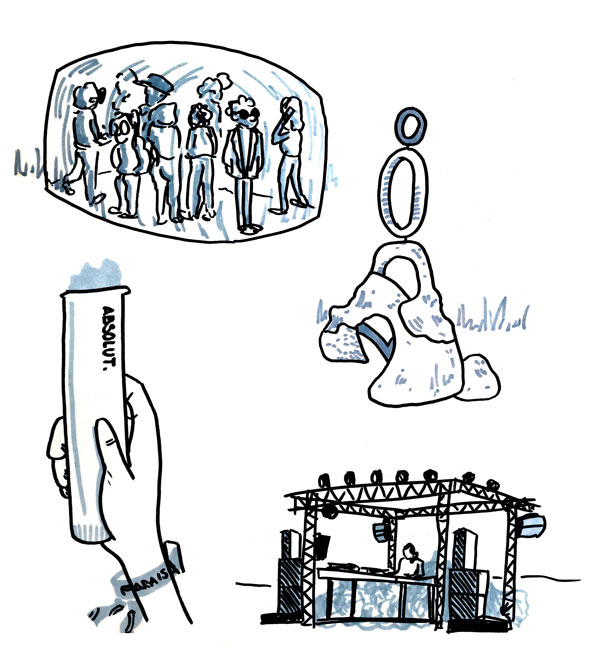 Melisa Zulberti's installation 'Dentro', the Paraíso Totem, ABSOLUT's ice cocktails and Escenario Nido
The Food
Festival food doesn't have to be bad or unhealthy. Following its sustainable ethos, Paraíso Festival collaborated with award-winning chef Rebeca Hernández to curate 14 food trucks offering a delicious menu based on seasonal and local produce. Burgers, tacos or pizza were just a few of the many food offerings that we could try during this 2-day festival.