The Grapevine is a bi-monthly magazine set out to bring Scottish communities into sharper focus. After a redesign and a new launch, the publication is now available throughout Scotland with the objective of offering something unique and different to what's currently available in Scottish newsstands.
We caught up with The Grapevine's editor, Alexander MacLeod, to find out about what made him start his own publication and what readers can find in this new issue.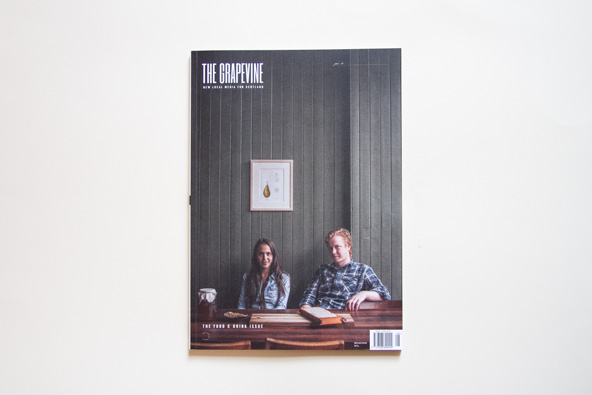 Please tell us about why you decided to start The Grapevine.
I've always enjoyed a diverse media diet. Growing up in the Highlands, Monocle and the FT were important ways to gain new perspectives from beyond my home patch – they were publications with purpose. With the Grapevine, I wanted to try and take that kind of ethos – sharp editorial, insightful writing, commissioned photography – and apply that in a localised setting. With no money but a band of brave advertisers, we released issue 001 as a free title on toilet-paper thin newsprint in the Highlands. It was a big risk, but our audience continue to prove us right.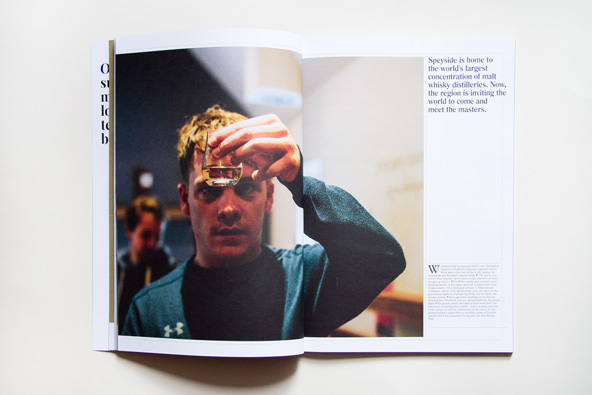 How has The Grapevine changed from the first issue to issue 10?
The title has gone through many iterations. I don't believe in standing still. As our base has grown we've invest more time and money in content, paper, and distribution. The magazine is now released on beautiful paper, and is distributed across Scotland.
Through all these changes, though, our driving ethos has remained constant: to bring innovators and change makers into focus, and shine a light on our communities.
For this issue, you've redesigned the magazine – what were the main factors behind this?
I wanted the magazine to reflect the quality of the content we were producing. Newsprint was great for a time, but we needed to be working in a better format. The redesign is a response to this, and means our photography and content – which has always been our biggest expense – now has a home to show it off as best as it can.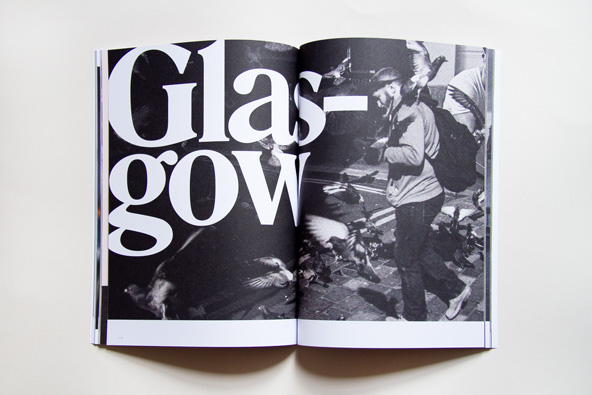 What is The Grapevine offering that you won't be able to find in other similar publications?
There's been a huge flourishing of new titles in Scotland, which I think is in direct response to a traditionally stale, standard media landscape. I don't see a title on the newsstand which is doing what The grapevine is doing, but I hope that changes. A rising tide lifts all boats, and we need more quality publishing in Scotland. Hot Rum Cow and Vanguards magazine are two good examples of ambition for print.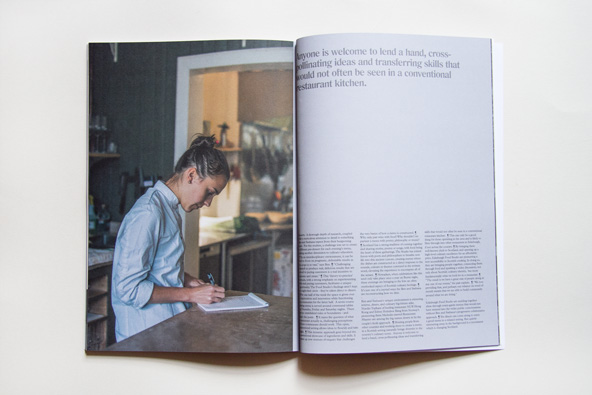 Could you give us a little preview about what readers can find in the next issue?
Our next issue centres on crafty entrepreneurs – makers and artists who are defining what and how we buy. The issue ties into a fabulous winter gift guide, along with all our regular content. We also have an exclusive partnership with Scotland's most celebrated painter and one of our most innovative fine art photographers which I can't wait to share…but you'll have to wait for that one!
Save
Save
Save