Founded by James Roberts and Hugo Ross, Vanguards is a new magazine exploring and celebrating Scotland's rich and diverse design and manufacturing tradition. We visited James and Hugo at the magazine's studio just before the first issue was launched and we chatted about what made them start their own publication, what makes Vanguards different from the rest of independent magazines and their plans for the next issue.
Magazine photos by Peter Dibdin.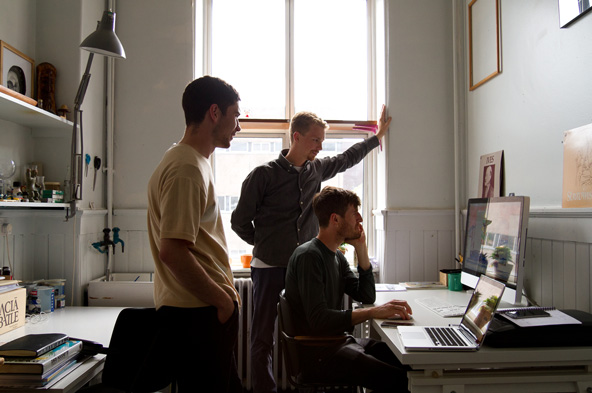 How did you meet and how did you decide to start a magazine?
We met at Edinburgh University – day one of first year. We've both just managed to finish a 5 year degree in Fine Art but have developed passions in design, fashion and manufacturing.
In the winter of 2014 we visited Laurence Odie, a Shetland knitwear manufacturer, and learnt about his incredible products and his factory's incredible history. We wanted to tell his story, and educate people like ourselves, interested in quality clothing and fashion. We wanted to demonstrate how much of a significant player in the knitwear industry he is. Laurence promised us that there were far more untold and equally interesting stories out there in Scotland. Vanguards magazine is the culmination of a number of these stories, celebrating honest, thoughtful and quality brands.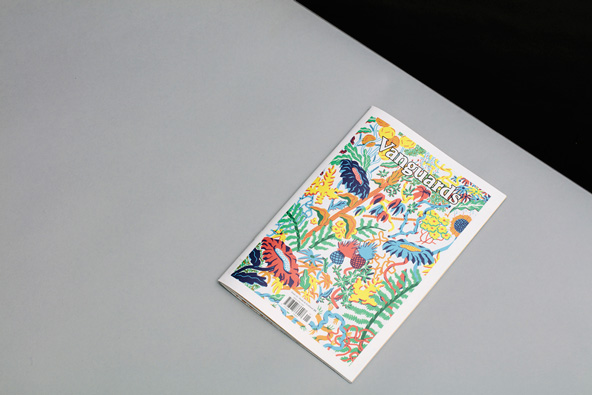 Why did you decide to focus on Scotland's design and manufacturing tradition as the topic for the magazine?
Our passion and interest will forever revolve around design and manufacture – sharing that common interest in the first year of university, is the reason we became friends. Vanguards is most definitely a product of its circumstance – that fact that we are studying in Edinburgh, has everything to do with the magazine's focus on Scotland. We are just incredibly lucky that Scotland has such a rich history and has an abundance of stories, brands and individuals to celebrate.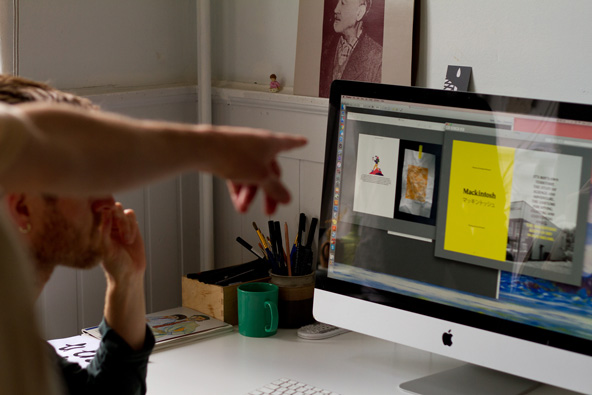 Could you take us through the different features readers can find in the first issue?
There's a great mixture of stuff in issue 1, from classic Scottish brand, Mackintosh, to an article on Loch Duart, a salmon fish farm on the north coast. We wanted to stretch the terms design and manufacturing as much as we could. So design can mean the work of textile designer, Bernat Klein (whose daughter is interviewed in the first issue), or it can mean the design of one of Black Isle Brewery's organic beers. We also choose the word manufacturing to mean both the small scale, like Trakke's bags, to the larger scale like Mackintosh's raincoats. All the stories celebrate the brands and their products, whilst also using that as starting point to discuss issues like unsustainable manufacturing, or why we don't buy into our own amazing knitwear, like Laurence Odie's!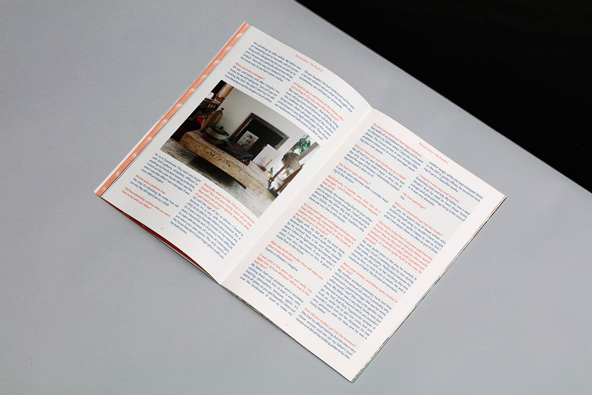 What makes Vanguards different to other independent publications?
For a long time we were trying to identify our opportunity within the niche creative independent magazine market – although it is something we are realistically still working on – we strive for our features to be well rounded for our readers, and perhaps offer some meaning, instead of just offering well curated aesthetic photographs. We also think that our focus on one country over a prolonged period of time (instead of just one issue) sets us apart from other travel magazines. We really want to get to understand Scotland and share that with our readers.
You've just graduated from Edinburgh College of Art, what's next? Are there any plans for issue #2 that you can share?
We've been building Vanguards for the past 18 months, there are definitely enough features and stories out there for a second, third and even fourth issue. It is our ultimate desire to keep the dream going! Issue 2 is being discussed and we're hopeful for its release in December. We'll keep pushing the writing and the visuals, and have some really amazing brands we want to feature.
We also want to collaborate more with the brands we feature to make limited edition products. To go with issue 1, we've produced a line of jumpers with Laurence Odie which really are the best jumpers we've worn!
Save