Last weekend we attended T-Cross Creativity Fest, a new festival organised by Volkswagen in Madrid with the objetive of inspiring people through workshops, talks, gigs and other activities across different areas such as design, art, food, connectivity or technology. A different concept in which we were invited to discover, learn and listen.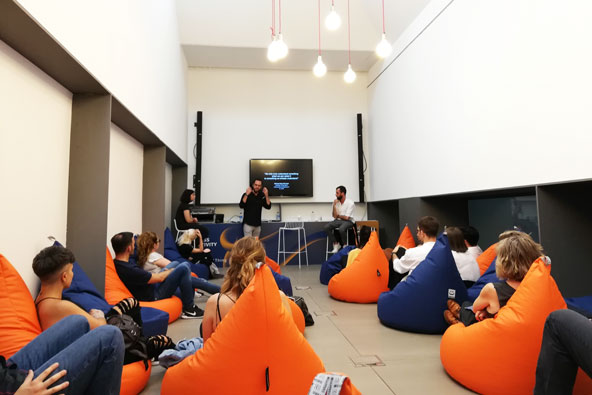 T-Cross Creativity Fest took place at Casa del Lector in Matadero, a former slaughterhouse that is now a cultural and arts centre for promoting innovation in the city. During just one day, attendees could discover the work of different Spanish artists, designers, illustrators and musicians who are shaping the current creative landscape in the country.
Artists Carlos Saéz and Abel Iglesias created installations that were designed to interact with them. The talks were led by creatives like typeface designer Alex Trochut, data company Domestic Data Streamers, 3D studio Six N.Five or iconic designer Javier Mariscal, who closed the festival looking back at everything he has created throughout his career.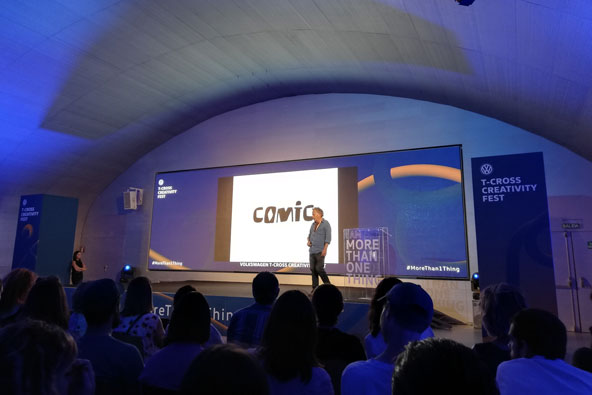 There were also workshops run by illustrator Monstruo Espagueti, designers Maria Ke Fisherman or graphic designer Arnaud Pi, who shared with the attendees their knowledge and expertise in their areas. And bands and musicians like Adriana Proenza, Melenas or Carlos Sadness played live gigs.
T-Cross Creativity Fest was created to embrace the values of T-Cross, the new car by Volkswagen designed for those who are more than 1 thing and need the versatility of a vehicle that can adapt to anyone, no matter how many things they do in their daily lives.