Experiencing Sweden means experiencing a completely different culture and way of life. There's always been something very unique about Sweden, from bustling and vibrant cities to the lush greenery of the countryside and wide-open spaces. If you're planning a trip to Sweden, you're going to have a great time, but getting your packing right is going to be essential. The last thing that you want to happen during your visit is to realise that you've forgotten the basics. Whatever your reasons for visiting the beautiful wonderland that is Sweden, here are some important things to remember. The more you think about what to pack, the less stress you'll have once you arrive in the land of the midnight sun.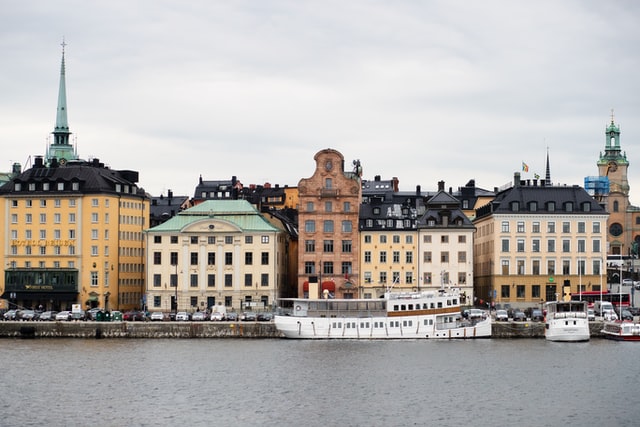 Image via Unsplash
What is the Weather Going to be Like?
You're going to want to pack the right clothing, and Sweden has quite a variety of weather types depending on the season. The most important thing to remember is the time of year:
Spring

: Longer days and cool temperatures. It can drop as low as -3 °C but can also go the other way and get up to +16 °C. That means you may have to take up more suitcase space with a wider range of clothes. There may even still be snow!

Summer

: The days are going to be very long in the summer, and the weather can be very different from day to day. Expect temperatures as high as 27 °C or as low as a chilly 14°C, as well as the occasional rain shower. Use

this ultimate travel pack calculator

to ensure that you're packing everything you need.

Autumn

: Expect rain, and lots of it. There may be the occasional warm day, but the temperature is going to be noticeably lower.

Winter

: Very short days (the sun will usually set at around 3pm), and very cold. There's a high chance of snow, so waterproof clothes and shoes will be beneficial.
Pack According to Your Plan
Not all holidays to Sweden are the same. Some visitors are heading there to drink some Swedish whiskey on one of the many islands, while others will be enjoying the hustle and bustle of Gothenburg, Sweden's second-largest city. Those two activities alone are going to mean a very different approach to what you have to pack into your suitcase. If you're hoping to get a real feel for being Swedish, then don't forget that having quality spa time is almost a Swedish tradition. It really is that popular! The website Routes North has a great guide to the best spas in Sweden, but don't forget to pack your swimwear! 
The Basics
Although you'll be able to get make-up, electrical accessories, medication, and pretty much everything you'll ever need while you're in Sweden, bringing along your own is always the smart choice (it helps prevent wasted time going shopping for things you already have). However, small considerations like bringing along a small torch in the winter can be easily forgotten. Think about the smaller details, and you'll have a much better time.
Sweden is one of the most beautiful and progressive counties on the planet, and any trip for any reason is always going to be a pleasure if you're prepared. Always consider the time of year and the kinds of activity you'll be doing, and then pack accordingly. The more you're prepared, the more time you'll have to enjoy a stress-free visit to one of the most inspiring countries in the world.