Hemen is a men's underwear label recently founded in Biarritz, France by the owners of creative and apparel design studio MakeMy Studio and two-wheeler culture specialist Bixente. Inspired by the Basque Country and its traditions, Hemen propose high-quality garments for the men of today, living in harmony with their time and caring about their comfort.
To find more about Hemen, we had a chat with one of its founders, Marie Guyot, and we visited their studio space in Biarritz. You can read the interview below.
Photos by Benjamin Jeanjean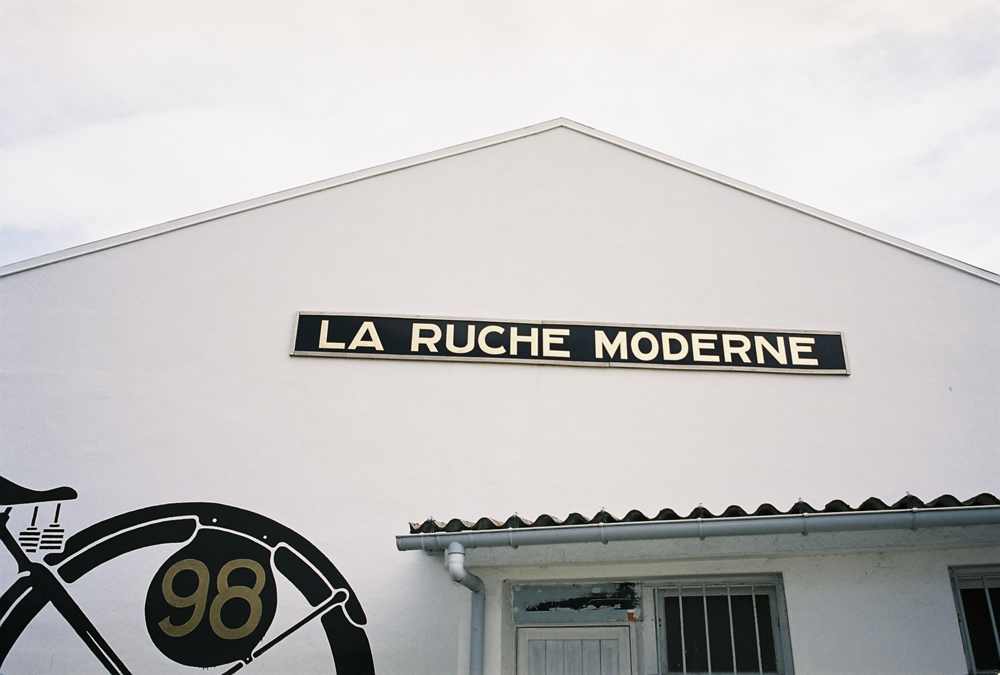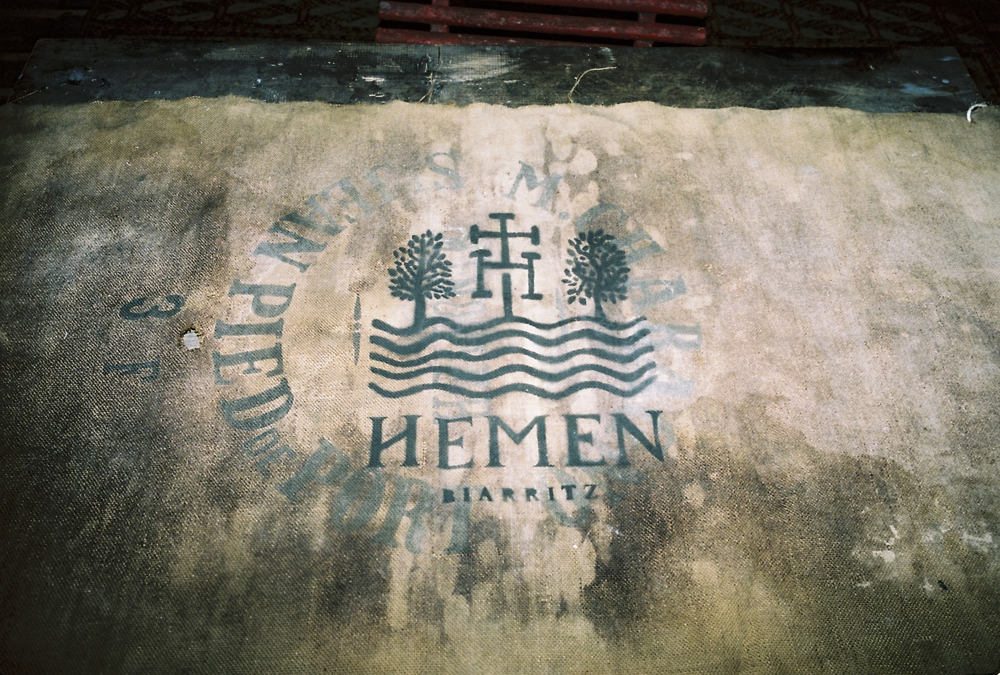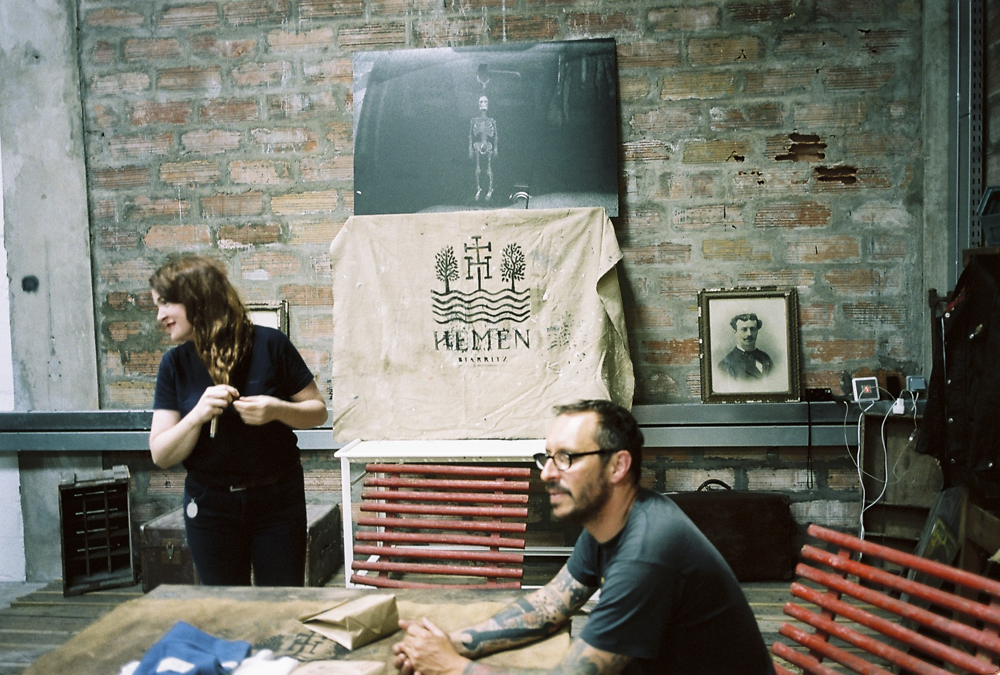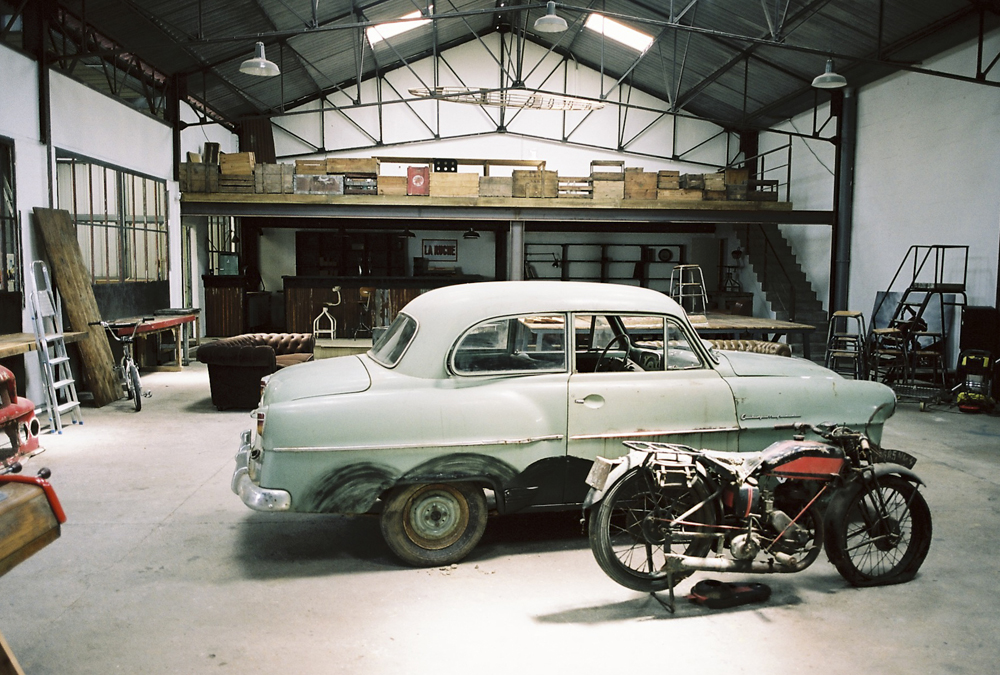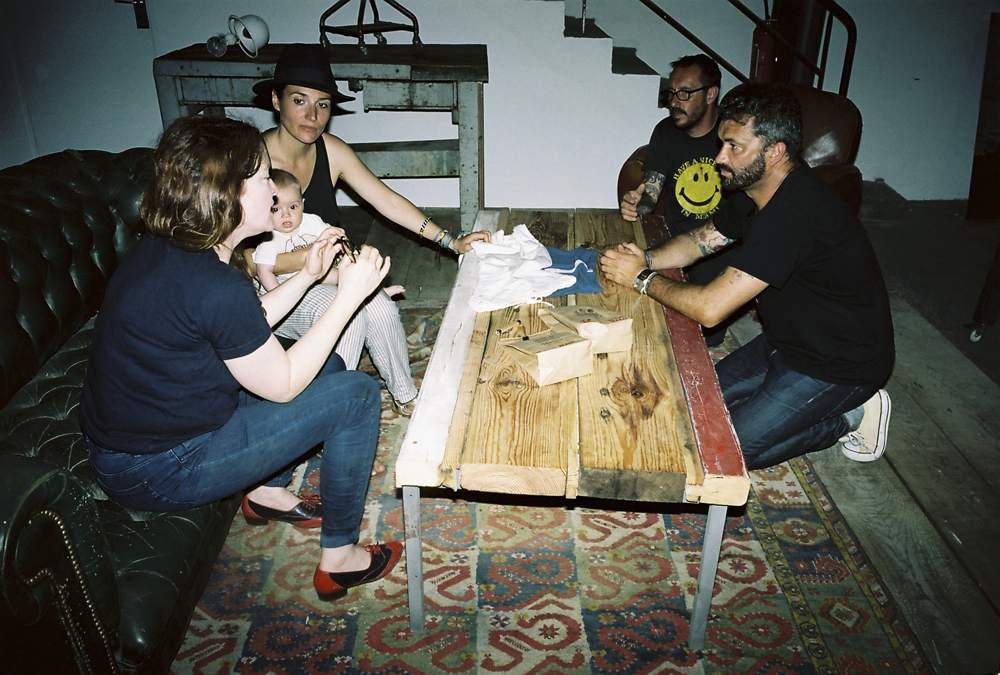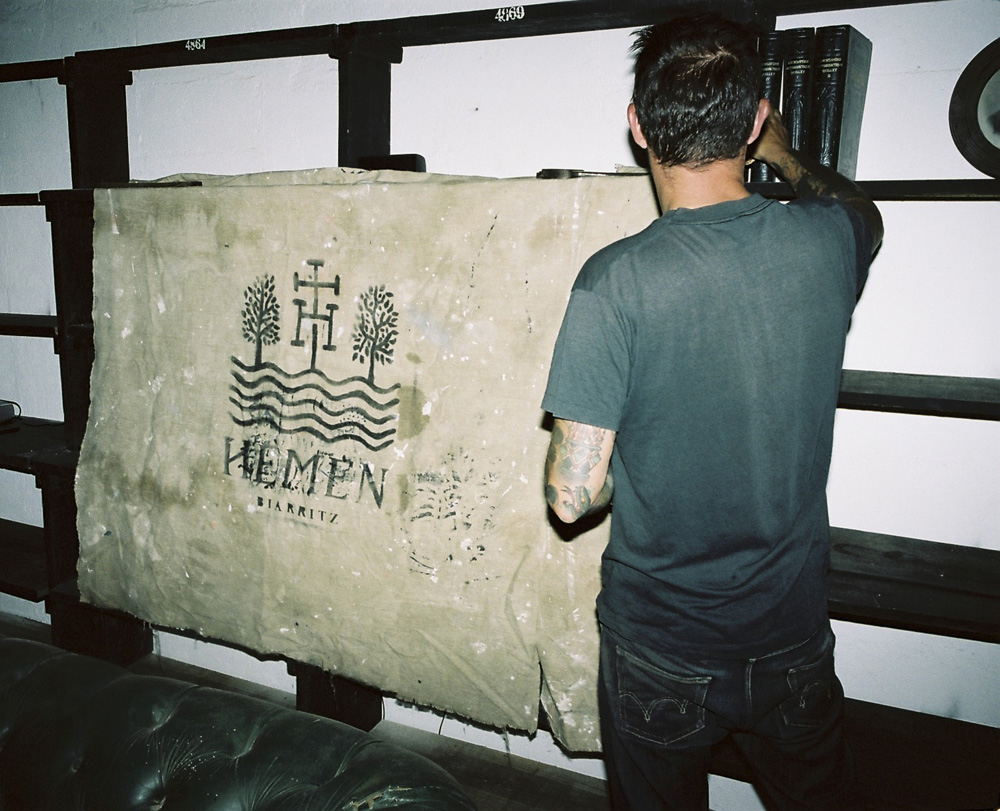 You have experience working in apparel design and art direction with your agency MakeMy Studio. What made you start your own clothing label and why did you decide to focus on men's underwear?
In the beginning, MakeMy Studio was approached by Bixente, the owner of a custom garage here in Biarritz, to work on the Hemen project.
Bixente had the idea: a men's underwear label inspired by the Basque Country called Hemen. MakeMy Studio turned the idea into a concept. We created the logo, the branding, the design and we looked after the art direction and sourcing.  We decided not only to collaborate in the project but become a partner.
Tell us a little more about the design and manufacture process of your garments.
We design everything ourself here in Biarritz. Understated but not basic, our range of undergarment is intended to be both unique and for everyone. Our signature, sophisticated and discrete, is a linen yoke overstitched with a red thread.
Underwear are the garments that are most subjected to body movements. To avoid deformation, we only use cotton knitted from long fibers. This feature guarantees the delicacy and extensibility of the product. For our boxer-short model, the Albar, the mesh is also mixed with 4% elastane for even more resiliency.
Our designs only use flatlock seams. They are particularly suited for extensible fabrics, and, when done with special care, they also have the property to reduce friction. Finally, our products are devised according to the male morphology to ensure absolute comfort.
Deeply concerned about our impact on the environment, and motivated by a civic approach, we produce jersey underwear made from GOTS-certified organic cotton (Global Organic Textil Standard).
The intensive farming of cotton is one of the most polluting on the planet. Organic cotton, on the other hand, is grown without chemical fertilizers or pesticides, and the dye is done without using heavy metals or other harmful substances. This growing method avoids a number of intoxications recorded in developing producing countries. It is approximately 20% more expensive, the yield return being less efficient, but the harvested fiber is smoother, softer, and therefore more pleasurable to wear.
The textile production is made in the region of Porto, in Portugal, a country we are fond of for its savoir-vivre, and do support for its textile savoir-faire. Indeed, Portugal figures among the most highly rated production sites for designers with high quality standards, especially concerning jersey work. This location is a strategic choice as well, with regard to reactivity and flexibility, but also to environmental impact, considering the human size of the factories and geographic proximity.
Hemen is inspired by the Basque Country and its traditions. We'd like to know a little more about this, how does a tradition influence a clothing collection?
The Basques believe that in olden days, during transhumance, the shepherds wives used to give their husbands an undergarment that was endowed with the power to protect them from the harshness of nature's elements.
Hemen, which means "here" in the Basque language, wanting to perpetuate this tradition, managed to revive the genuine savoir-faire and high-quality textiles that built the reputation of this legendary present.
We design underwear with personality for the men of today, living in harmony with their time and caring about their comfort – male underwear with an attitude.
Bixente, our partner, is a local native figure here. He has been a collector and a two-wheeler culture specialist for more than 20 years. As a vintage expert, he always find the ideas in the hidden treasures he finds.
Besides, the Basque Country is such a strong region regarding crafts, culture and natural elements – mountain, ocean, rain, sun, snow… – that we have a limitless source of inspiration.
What are the future plans for Hemen?
A lot to do! Widen the range with new styles and new colours. A couple of cool collaborations in the pipeline and develop our visibility in the cool boutiques and concept stores in the EU.
There's so many things going on in Biarritz at the moment. Tell us about some interesting projects we shouldn't miss on a visit to the city.
Biarritz has always been a very attractive place for creative minds and people are pretty daring in launching projects here.
Our friends from Cetus are doing great stuff and we have just launched our new project: Atalaye – Bain de Biarritz, a high-end swimshort brand for men.