---
GOTHENBURG CITY GUIDE
Sweden's second largest city has a more relaxed and cooler vibe than the country's capital, which makes it the perfect destination for those looking for a different Nordic short break.
Gothenburg's streets and neighbourhoods are filled with art, architectural contrasts, nature and history. From the impressive clothing and interiors stores in the city centre to the galleries and eateries in the west, there's always something for the creative traveller in Gothenburg.
We hope you enjoy our new guide and use it to create your own itinerary around this lovely city.
Thanks to Gothenburg Tourism Board for making this guide possible and for three amazing days in Gothenburg.
---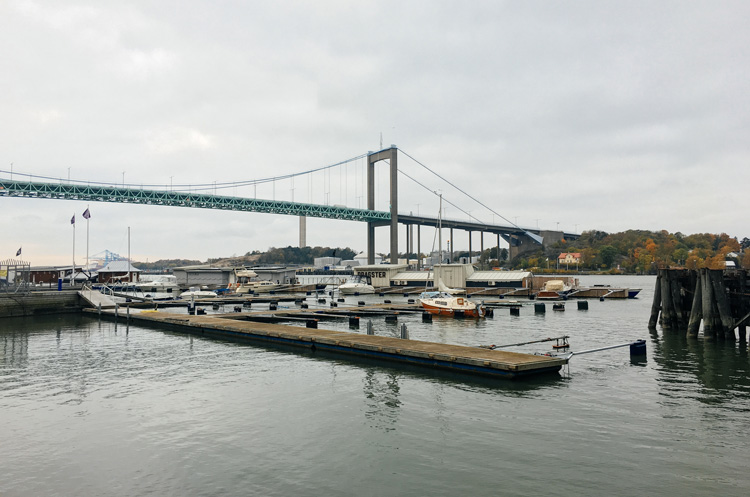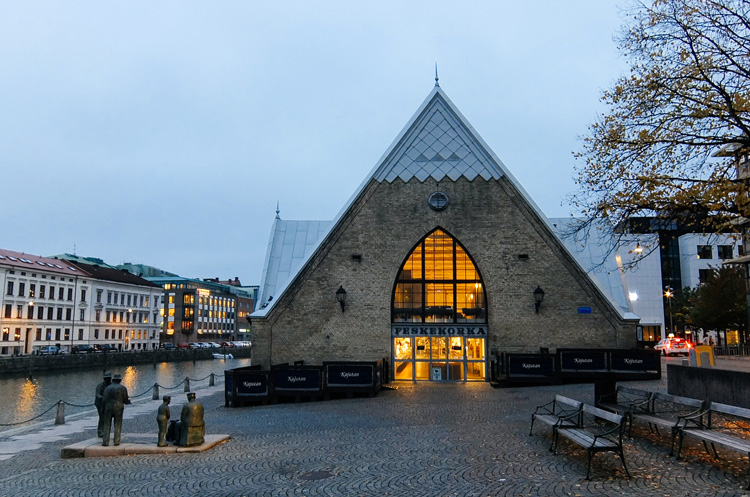 ---
STAY
Hotel Flora
This family-run boutique hotel offers everything you'll need during your stay in Gothenburg. The hotel rooms are nicely designed and they all look different – you can choose from a 'XS Crashpad', if you're on a budget, to 'The Royal Swedish Room' if you want to have your own access to the hotel's terrace.
For a great start of the day, breakfast is included in your booking and we recommend not to miss it. It is served in the 'Flora Bar', which feels more like a nice living room rather than a hotel bar, and consists of a carefully picked selection of meats, cheese from local producers, freshly made bread and pastries, Swedish yoghurt and other delicacies.
Hotel Flora also has a co-working area which can be used by hotel guests at a discounted rate and also by local creatives. It's a beautifully designed space with its own kitchen and different desks and tables which can be booked per hour. The whole space can also be booked for company meetings or events.
Hotel Flora also attracts many guests involved in the fashion industry and it is home to a showroom space where fashion brands can show their collections to local buyers.
Hotel Flora – Grönsakstorget 2, 411 17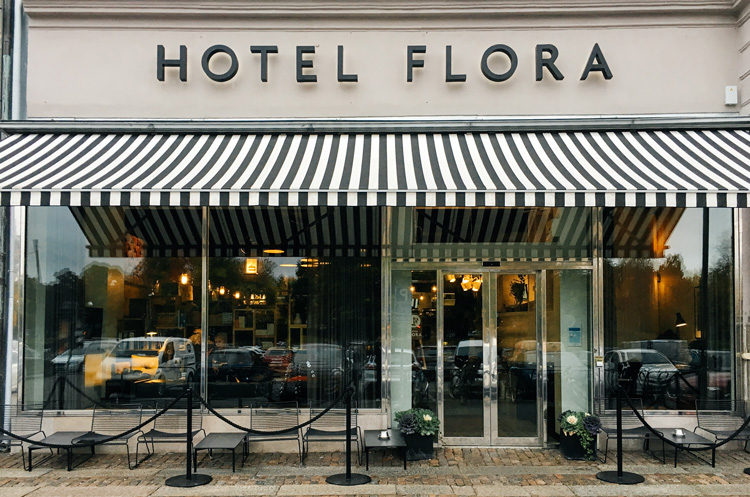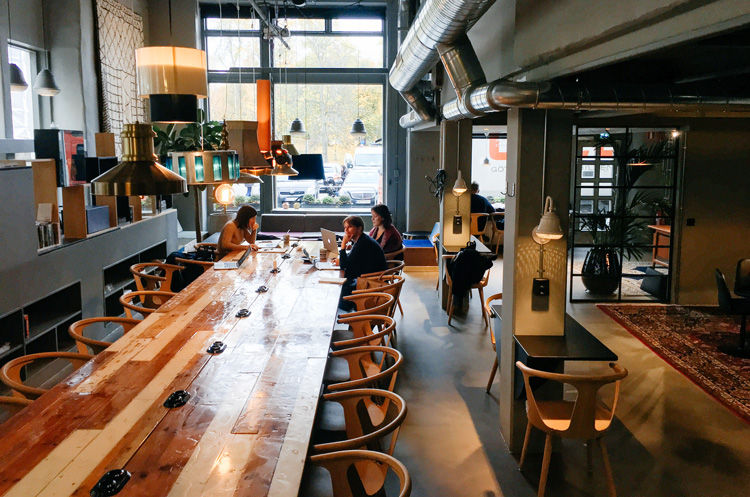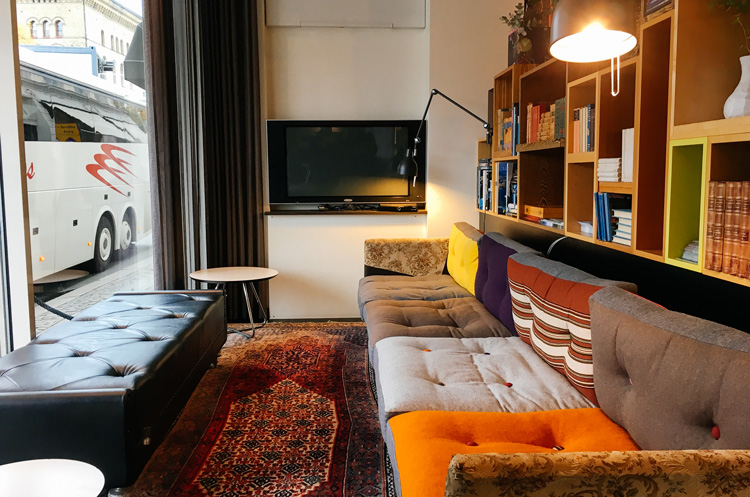 Save
Save
Save
---
EAT & DRINK
Kale'i Kaffebar
Kale'i Kaffebar is a little oasis in the middle of the city centre where you can enjoy a healthy lunch, filter coffee and a great selection of pastries. This café also has a beautiful outdoor patio perfect for the warm months, which can be accessed through a little passage next to the main entrance and that it's shared with two other bars.
Kale'i Kaffebar – Kyrkogatan 13, 411 15

Kale'i Kaffebar on Goteborg.com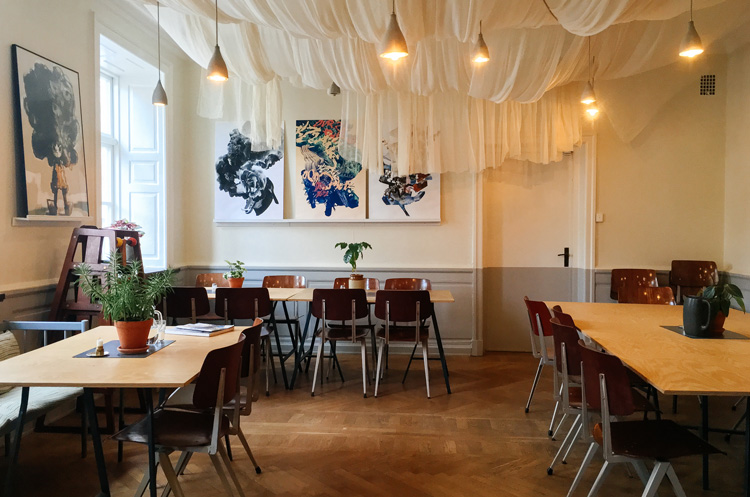 Tacos & Tequila

Located in Tredje Långgatan, a street packed with restaurant and bars in an area which has been recently regenerated, Tacos & Tequila is the place to go if you love Mexican food.
The dishes are best enjoyed when shared, and you can choose from a great selection of tacos, ceviches, quesadillas and other treats. Tacos & Tequila also offers a lunch set menu which changes everyday and includes dishes that you can't find on their regular menu.
Tacos & Tequila – Tredje Långgatan 9, 413 03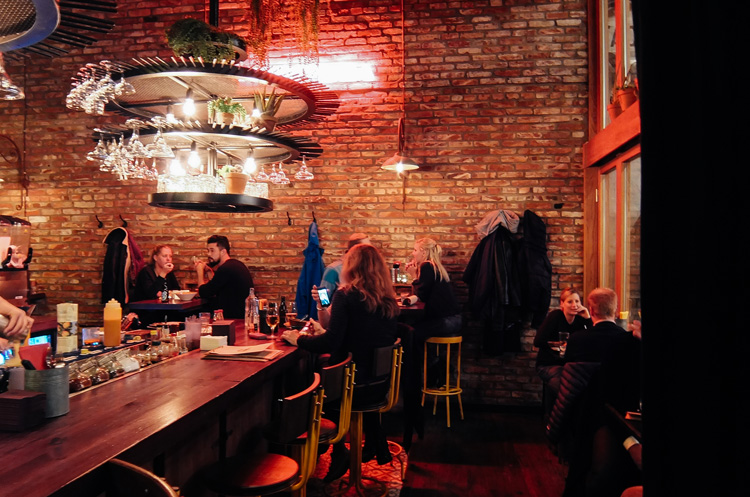 Bar Centro

After our first visit (we went twice on the same day), Bar Centro quickly became one of our favourite spots for coffee and drinks in Gothenburg. This little café has a really cool and relaxed vibe, with interiors like those of a traditional bar in Italy.

During the mornings, Bar Centro is popular with local creatives looking for a quick caffeine fix, and in the evenings a bar and restaurant pops up serving a nice selection of wines and small dishes.
Bar Centro – Kyrkogatan 31, 411 08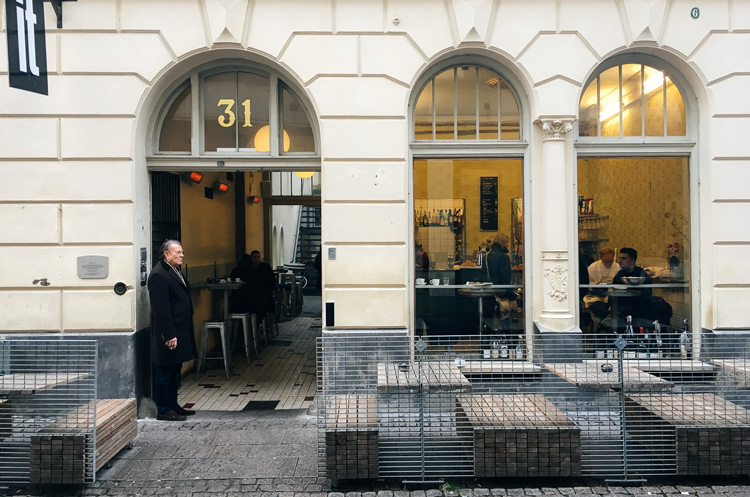 Food Trucks

Food trucks are really popular in Gothenburg and you can easily find them at designated areas all across the city. If you're around the city centre do not miss Strömmingsluckan and Jinx – they are located next to each other and are the best option if you want an affordable, but super tasty, meal.
Strömmingsluckan serves four different traditional Swedish dishes consisting of herring, one of Sweden's most popular fish. Jinx offers Asian-fusion small dishes – the braised pork belly bao buns are delicious!
Strömmingsluckan & Jinx – Magasinsgatan 17, 411 18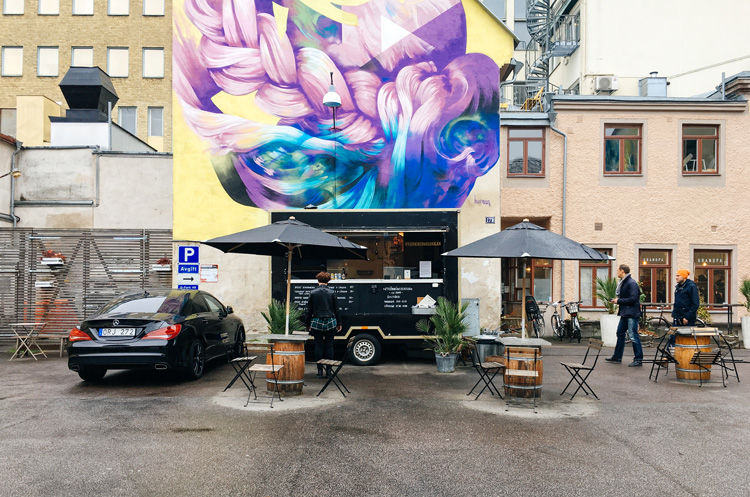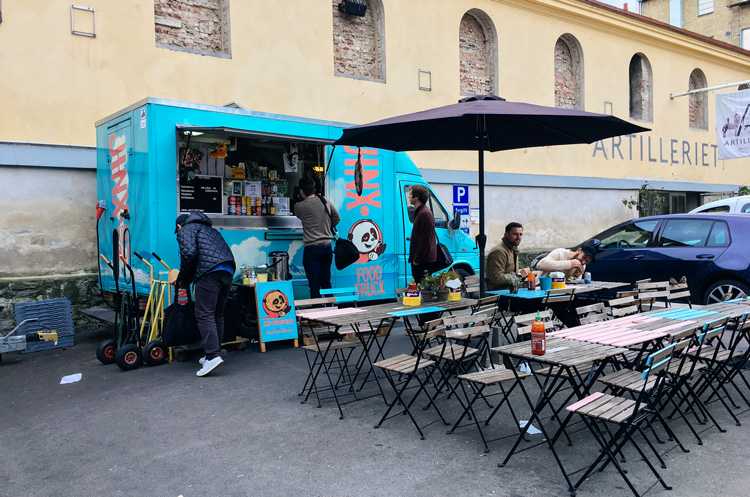 da Matteo

Founded in 2003, da Matteo have become one of the most popular coffee spots in Gothenburg with four different locations around the city. Their coffee shop in Magasingatan is their biggest – it is home to their bakery and roastery – and is the perfect place to see firsthand the craftsmanship involved in da Matteo's coffee and bread.
da Matteo – Magasinsgatan 17A, 411 18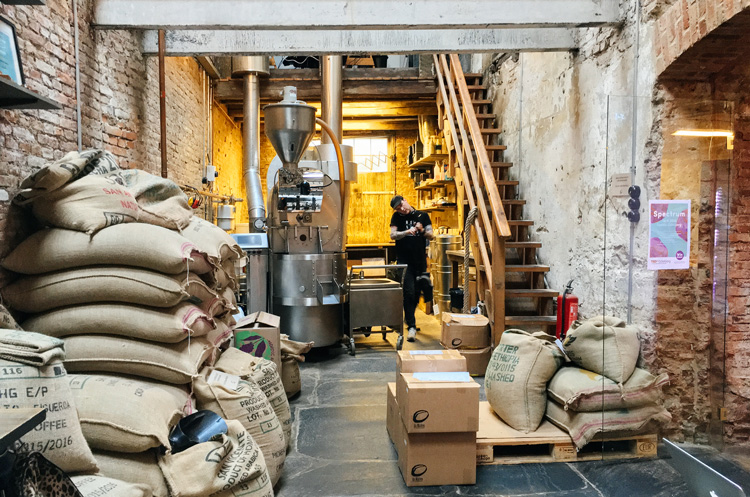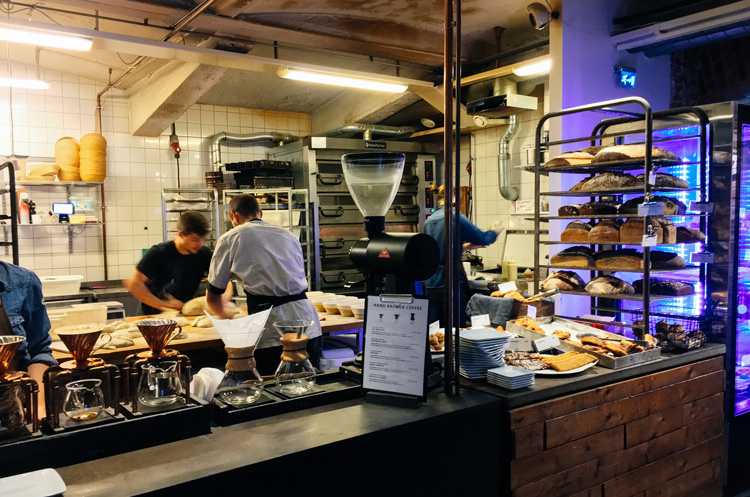 Brewers Beer Bar

A popular bar in Tredje Långgatan, Brewers Beer Bar serves a wide range of craft beer and wine from all around the world that changes almost every week. If you're hungry, you can also enjoy sourdough pizzas from their extensive menu.
Brewers Beer Bar – Tredje Långgatan 8, 413 03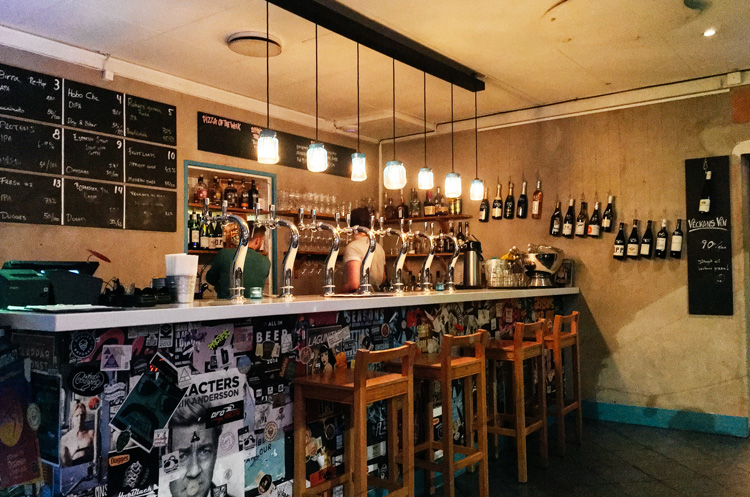 Café Husaren

A must-stop in Haga Nygata, one of the oldest streets in Gothenburg filled with cafés and shops, Café Husaren is known for its pastries – especially the extra large cinnamon rolls. It can get pretty crowded as it's a popular spot for 'fika', the term used by Swedes to describe their coffee break – a moment to slow down and appreciate the good things in life.
Café Husaren – Haga Nygata 24, 411 22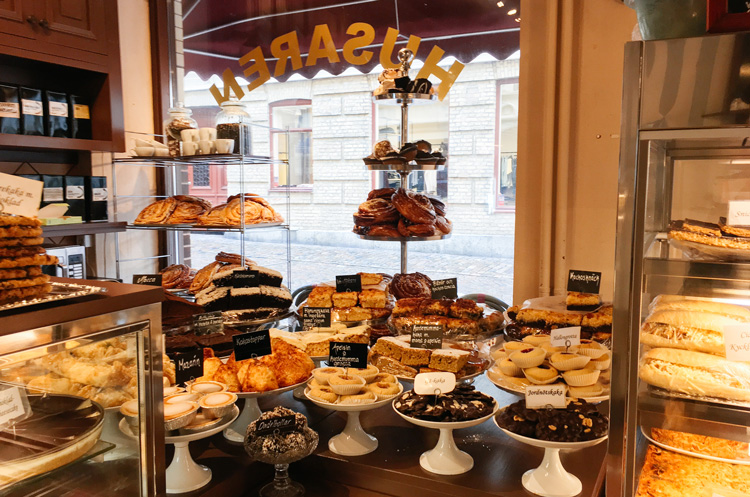 Save
Save
Save
Save
---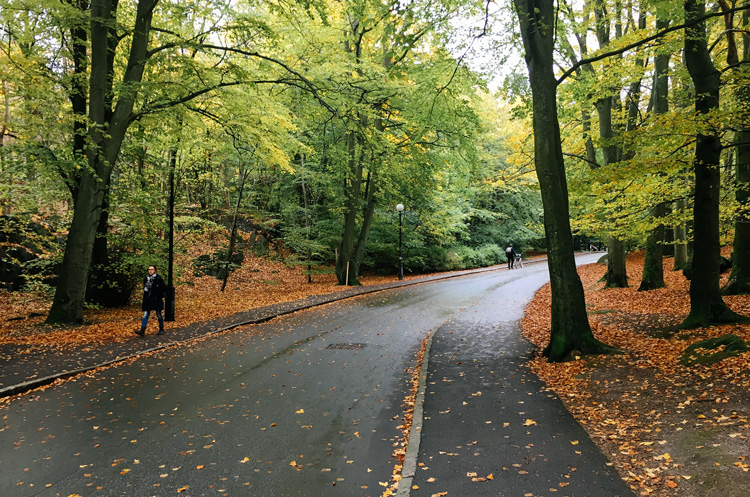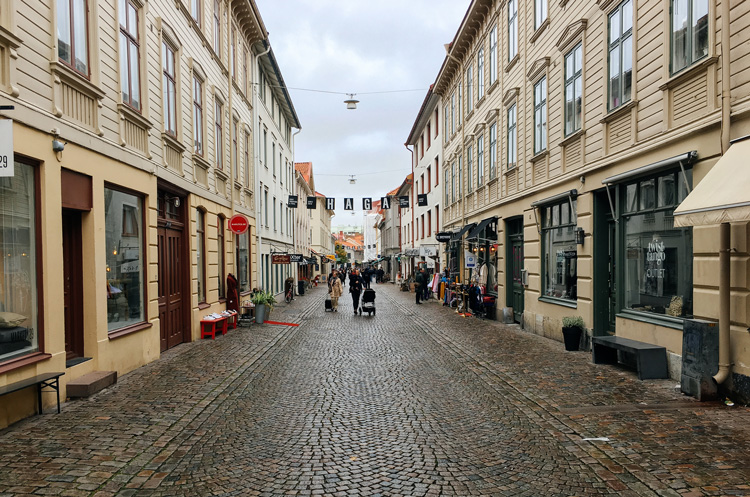 ---
SHOP
Grandpa
Founded in 2003, Grandpa is a store stocking Scandinavian and international fashion and interiors labels with a focus on organic production and sustainability. In this beautiful and friendly space you can find a wide range of women's and men's garments, accessories, homeware and lifestyle products.
Grandpa – Vallgatan 3, 411 16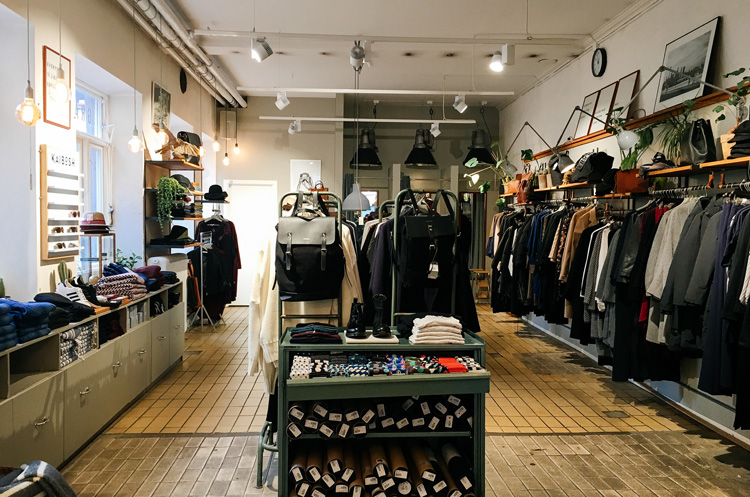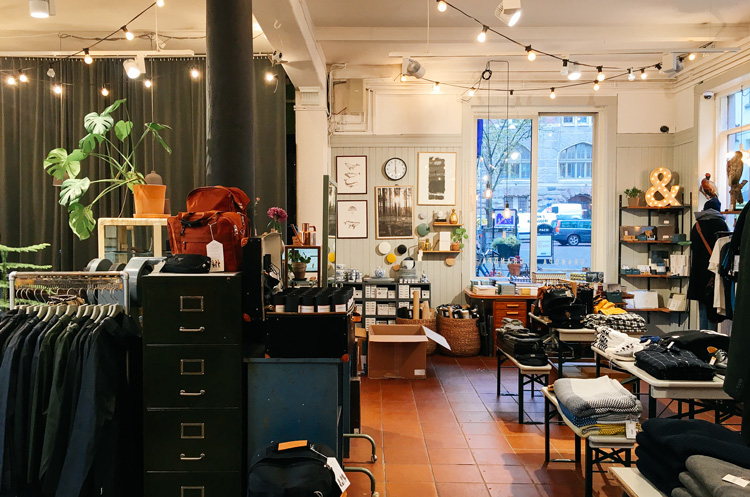 Rum för Papper

Rum för Papper is an independent shop dedicated to all things paper. Hidden in a beautiful, little passage in the city centre, Rum för Papper is a dream shopping experience for anyone in love with stationery.
Its friendly founders are experts in paper and can advise you about the best product for your needs. Apart from selling high-quality items from some of the best stationery brands across the world, Rum för Papper also stock their recently-launched own brand called 'Pappersbruk'.
Rum för Papper – Vallgatan 19, 411 16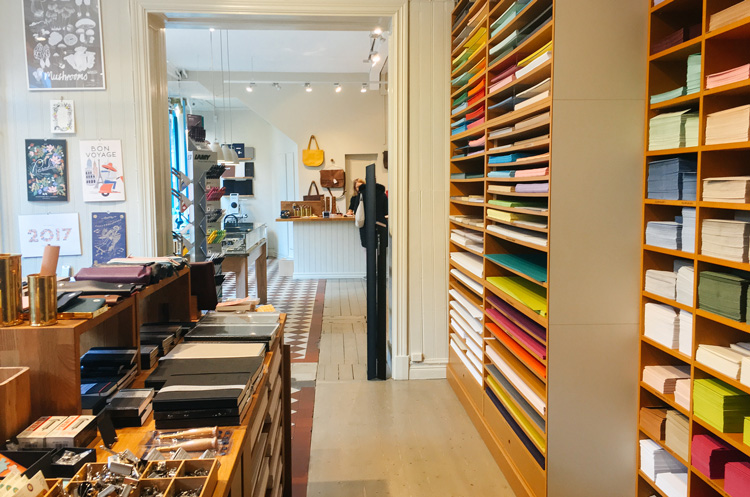 Market 29

Located in the neighbourhood of Haga, Market 29 is an interiors shop selling everything you need to give your home a warm, Scandinavian feeling. Inside Market 29 you can find products ranging from textiles and rugs to kitchenware and posters.
Market 29 – Haga Nygata 29, 413 01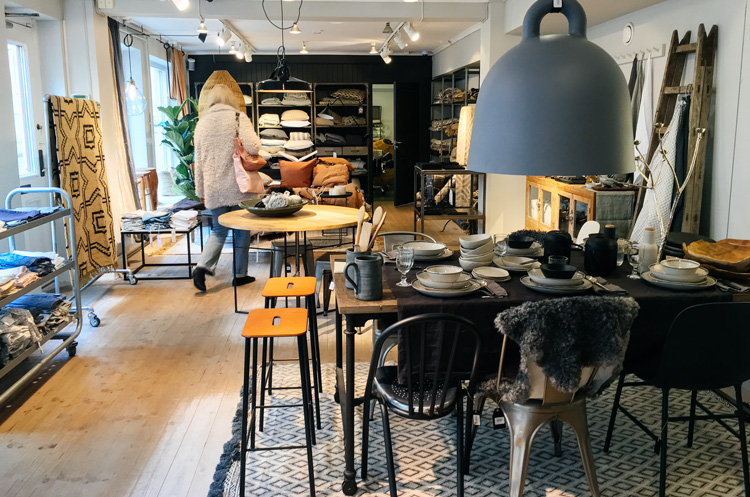 Miksaĵo

Located in the heart of the city, Miksaĵo is a concept store stocking men's fashion accessories and lifestyle products from local and international brands such as Agonist, Dries Van Noten, Tärnsjö Garveri, Costume National and HAY.
The shop was co-founded by local creative Ali Davoodi, who is also behind the ArtMadeThis project (see Street Art in Visit section).
Miksaĵo – Vallgatan 14, 411 16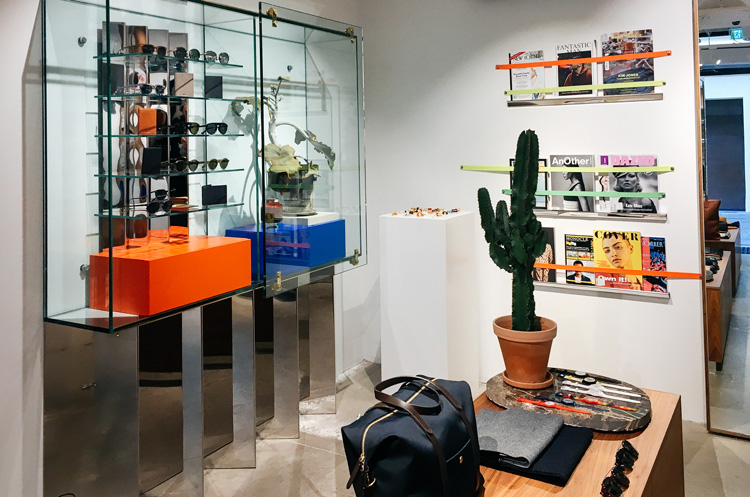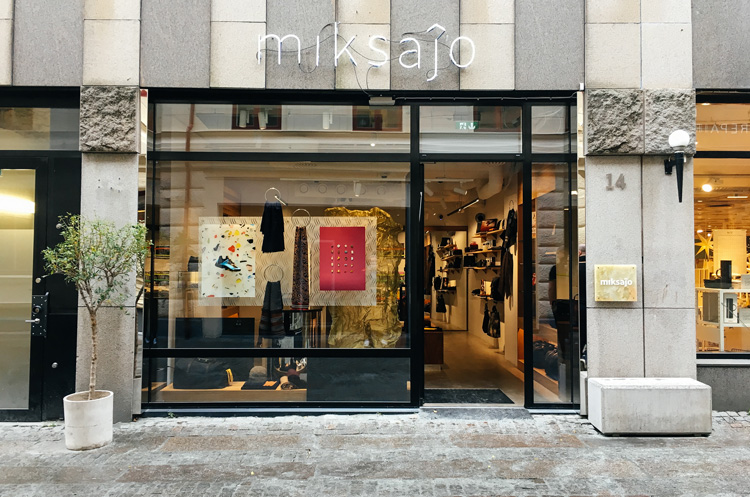 Artilleriet & The Kitchen

Probably the best known interior design store in Gothenburg, Artilleriet sells an eclectic mix of vintage, classics and modern products ranging from homeware and magazines to lighting and furniture, by brands such as Aesop, Tom Dixon, Maison Martin Margiela and HAY.
Its sister store, The Kitchen, is dedicated to kitchenware with the idea of stocking products designed to stay within families for generations.
Artilleriet & The Kitchen – Magasinsgatan 19, 411 18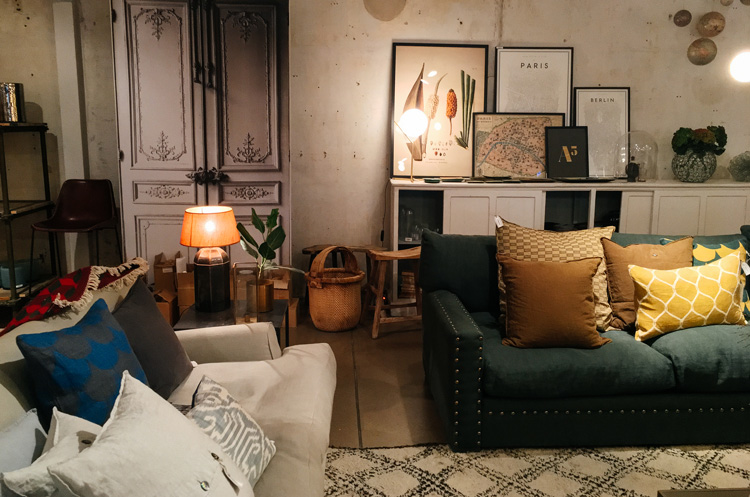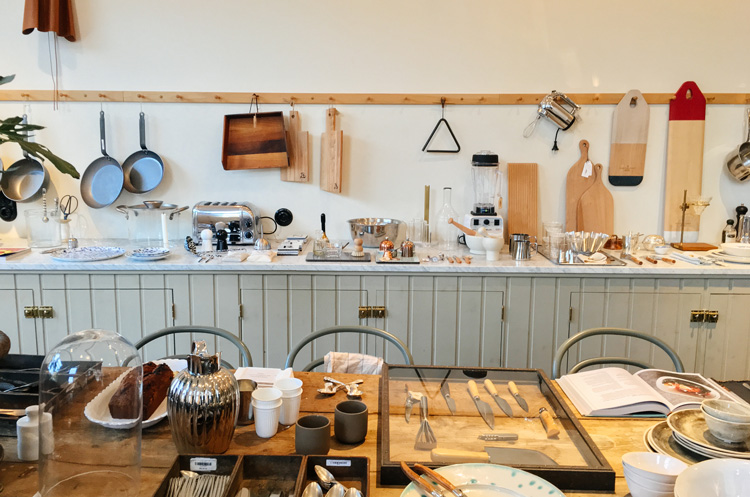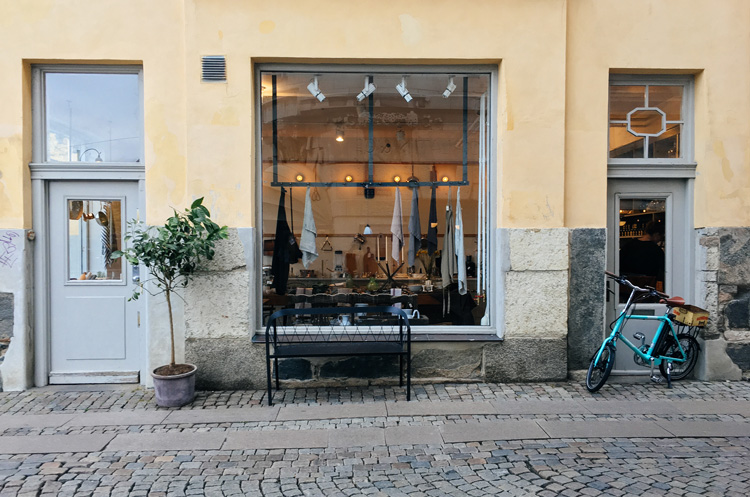 Pop-in

Located in the neighbourhood of Majorna in the west of Gothenburg, Pop-in was founded to support the work of local designers. This little store sells small runs of clothing, prints, homeware and other items all made by artists and designers living in Majorna and other areas of the city.
Pop-in – Slottsskogsgatan 52, 414 70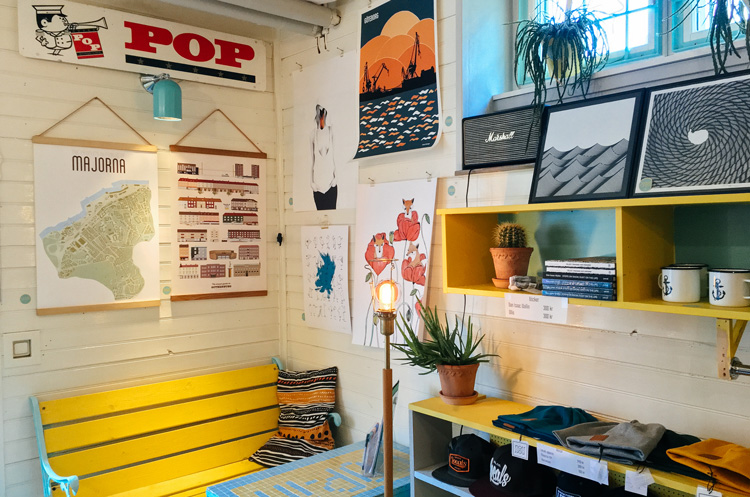 Myrorna

Myrorna is a department store selling vintage and second-hand clothing, furniture, books, records, homeware and more products, with a similar vibe to charity shops in the UK. The Gothenburg store spans across several floors and it's recommend to pay a visit with enough time to browse all the different shelves and find a gem to take home with you.
Myrorna – Järntorgsgatan 10, 413 01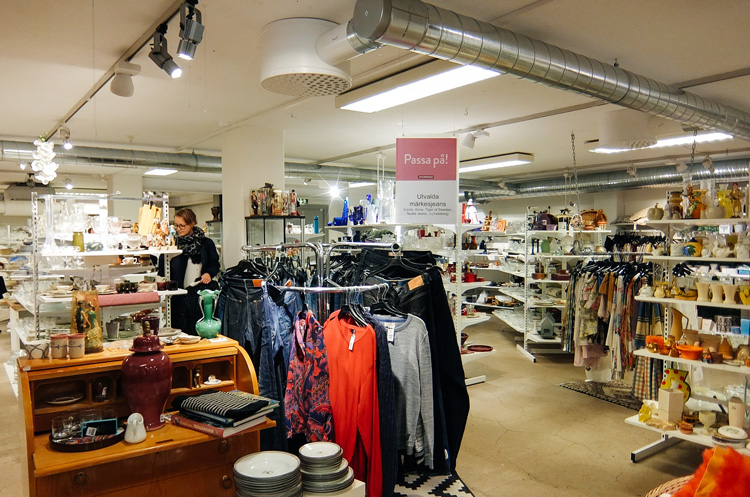 Fabriken

In Fabriken you can find a carefully curated selection of vintage furniture, lighting, homeware and other items dating from 1900 and onwards. Every little corner in this store in Majorna is filled with beautiful and unique vintage treasures, which are restored by its owners to make sure they are in excellent condition.
Fabriken – Ekedalsgatan 16, 414 66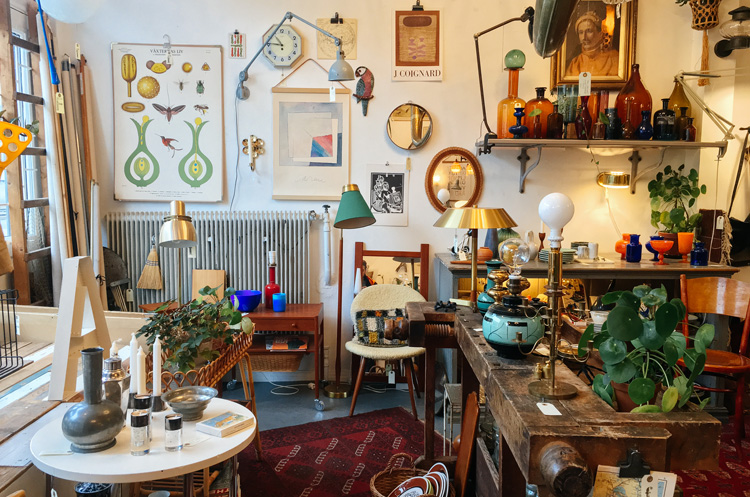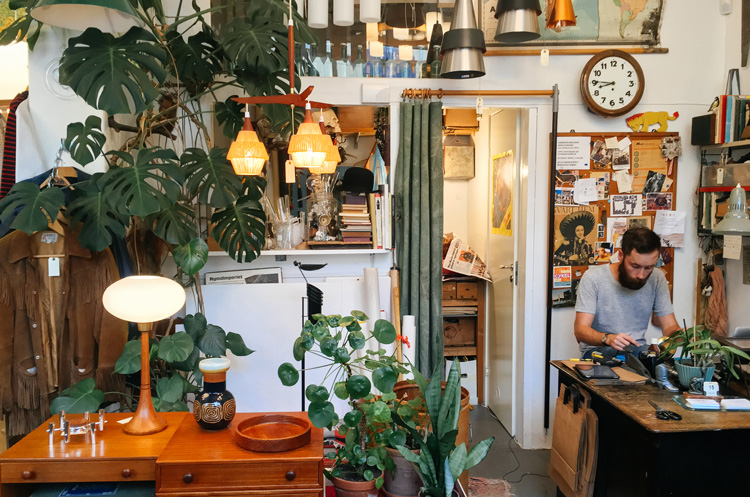 Save
Save
Save
Save
---
VISIT
Göteborgs Konstmuseum
Göteborgs Konstmuseum or Gothenburg Museum of Art is the main art museum in the city with a focus on artworks by Nordic painters from around the turn of the century 1900. The museum collection (over 70,000 works) also contains works by famous international artists such as Rembrandt, Picasso, Henry Moore and Louise Nevelson.
The museum layout is really interesting in terms of how modern art is displayed next to works from the 17th or 18th century. The Sculpture Hall is one of the most impressive spaces in the museum, also displaying work by contemporary artists and from older art periods.
The entrance to the museum is free with the Göteborg City Card, otherwise it is SEK 40 and can also be used at the Hasselblad Centre, the Röhsska Museum and other museums throughout the year.
Göteborgs Konstmuseum – Götaplatsen, 412 56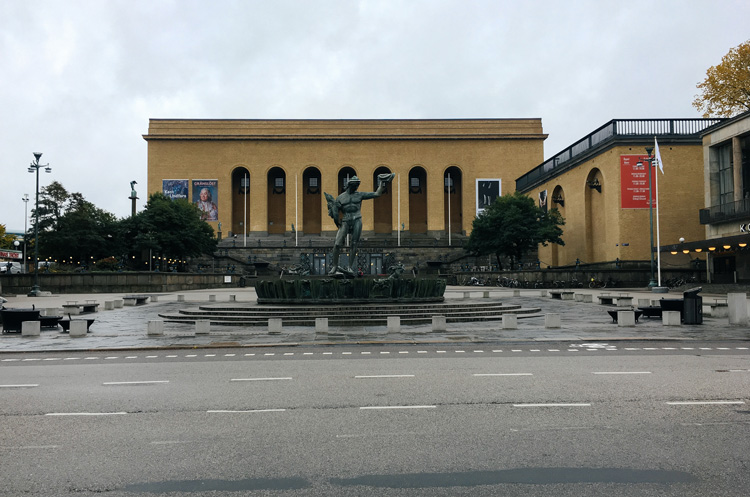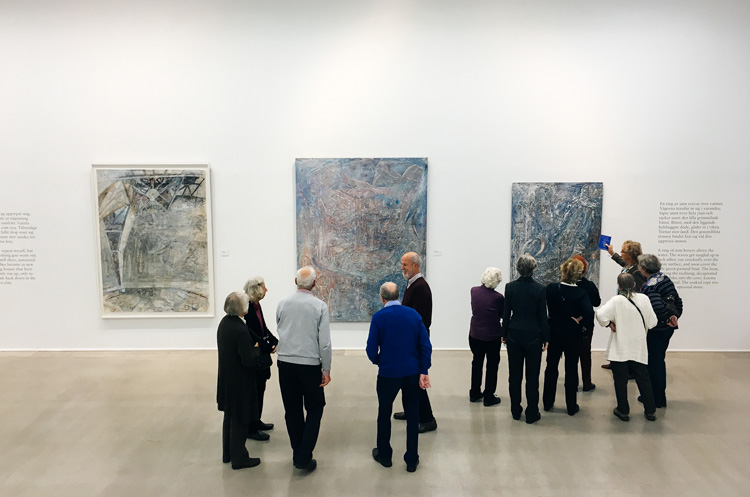 Galleri BOX
Founded in 1998, Galleri BOX is an artist-run gallery promoting contemporary Swedish artists, as well as introducing Swedish artists to an international audience. Each semester, Galleri BOX organises between four and five exhibitions alongside artist talks, seminars and other short terms projects.
Galleri BOX is a great starting point to explore the west of the city and the rest of independent galleries in the area.
Galleri BOX – Kastellgatan 10, 411 22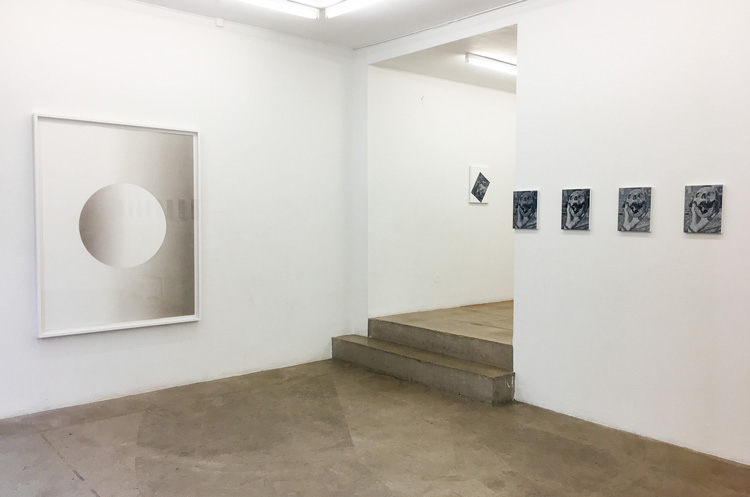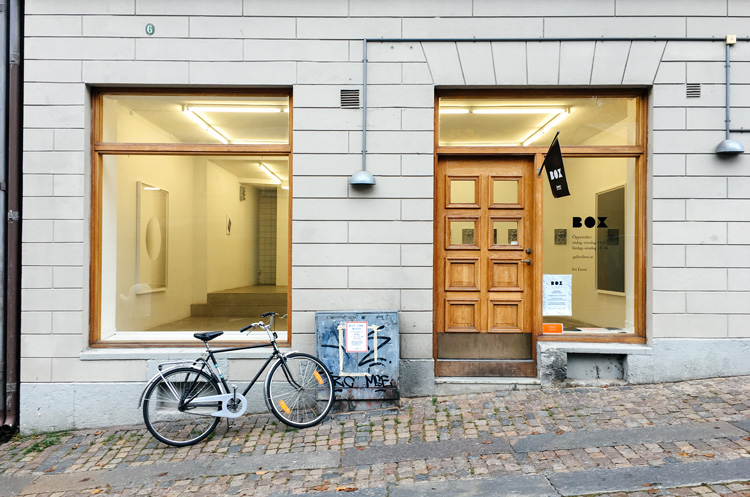 Röda Sten Konsthall

Located next to Älvsborg Bridge, Röda Sten Konsthall is a former boiler house now turned into an arts centre, where visitors can experience exhibitions and performances by Swedish and international artists. Röda Sten Konsthall focuses on contemporary art that leads the ideas surrounding current events and questions the society we live in today.
Despite its location quite far away from the city centre, we definitely recommend visiting Röda Sten Konsthall and exploring the impressive surrounding harbour area.
Röda Sten Konsthall – Röda Sten 1, 414 51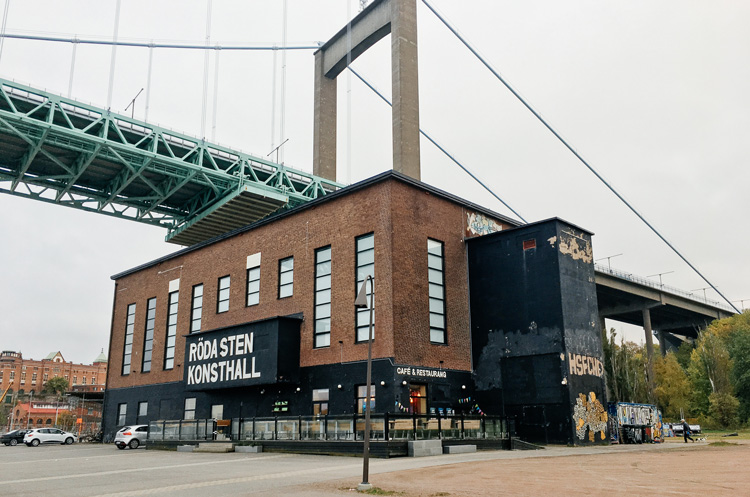 Trädgårdsföreningen

Trädgårdsföreningen or The Garden Society of Gothenburg is considered one of the best preserved 19th century parks in Europe. This green area in the city centre is home to roses, woodlands, sculptures and a palm house with exotic plants in a Mediterranean climate.
Trädgårdsföreningen is the perfect place to relax, wander around and escape from the city.
Trädgårdsföreningen – Slussgatan 1, 411 06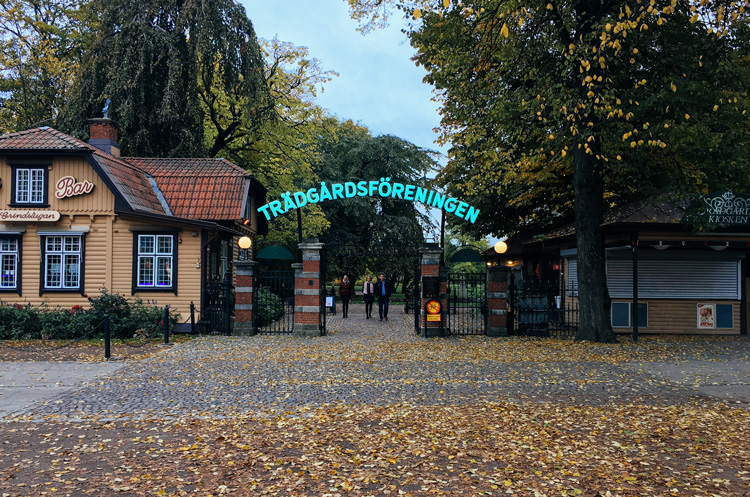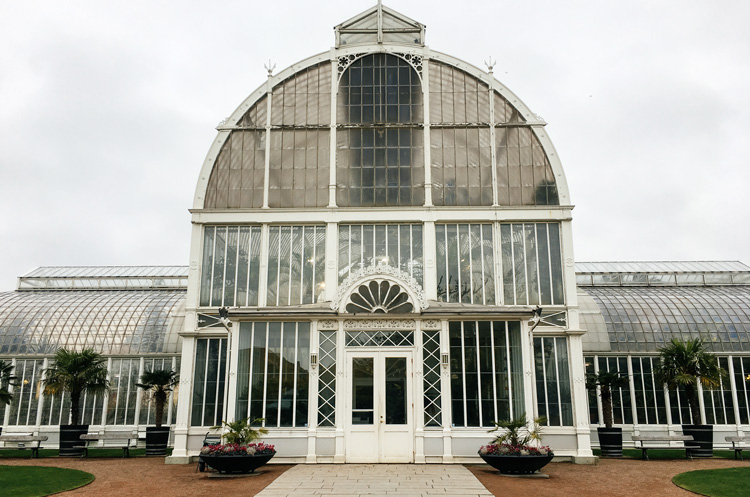 Hasselblad Centre

Located in the same building as Göteborgs Konstmuseum, the Hasselblad Centre is a unique platform for photography in the Nordic region. Every year, three major exhibitions are presented – including the prestigious Hasselblad Award Winner – showcasing the work of established, as well as younger, Swedish and international artists.
Hasselblad Centre – Götaplatsen, 412 56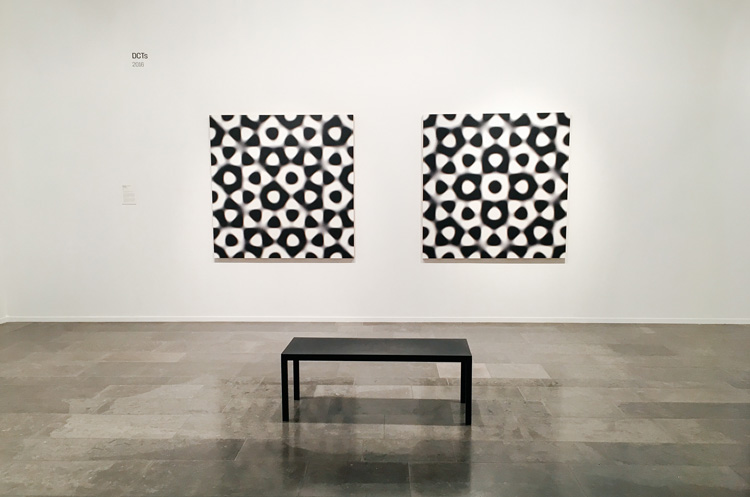 Street Art

Although Gothenburg didn't welcome street art until recently, the city has now become a pioneer in inviting artists to create arworks in public spaces.
ArtMadeThis is a project conceived by creative mind Ali Davoodi and property company Vasakronan to give visibility to female street artists from all around the world. After a successful start in Gothenburg, the project has now expanded to Stockholm, Malmö and Uppsala.
Art Scape is another street art project which started as a festival in Malmö in 2014 and took place in Gothenburg in summer 2016. Several international artists were invited to create artworks all across the city in order to inspire people and promote public art for everyone.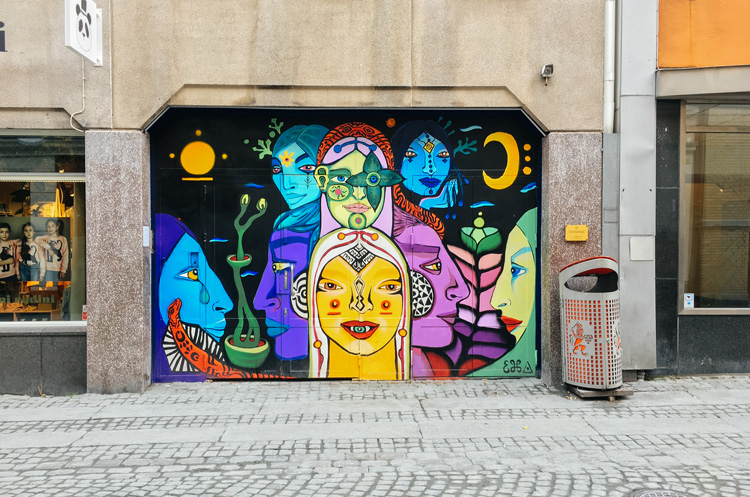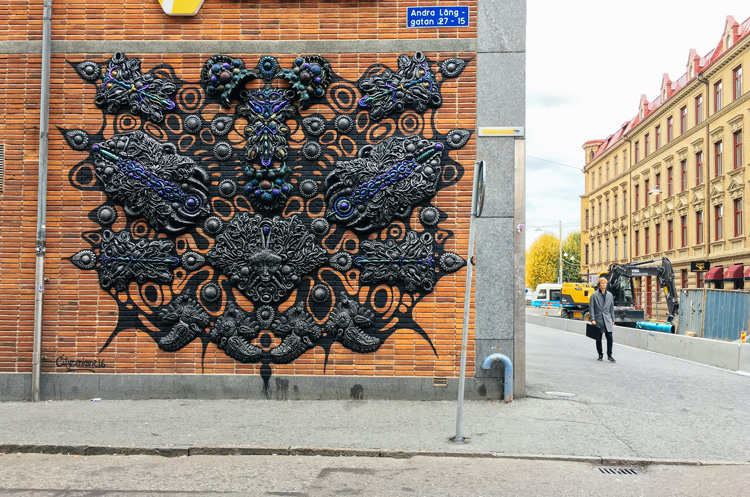 Röhsska Museum

The Röhsska Museum is located in the city centre and is dedicated to design, fashion and applied arts. The museum's collection consists of over 50,000 objects which are displayed in different permanent exhibitions – our favourite was the 'Röhsska Museum Design History', showcasing products and objects through the decades from 1800 until today.
The museum also organises temporary exhibitions, such as 'Only the Best' on until January 2017, which displays some of the garments that fashion historian Tonie Lewenhaupt has donated to the museum.
Röhsska Museum – Vasagatan 39, 411 37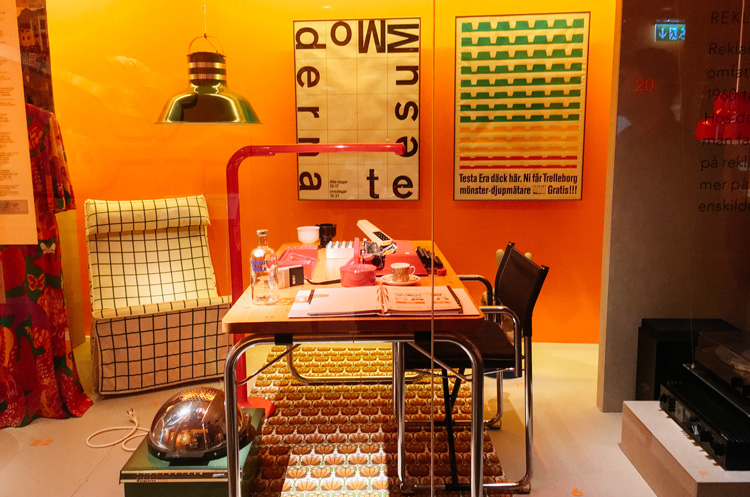 Save
Save
Save
Save
Save
Save
Save
---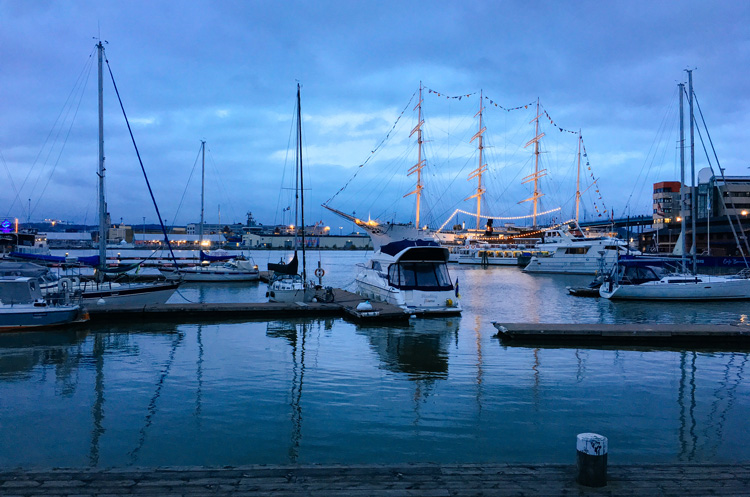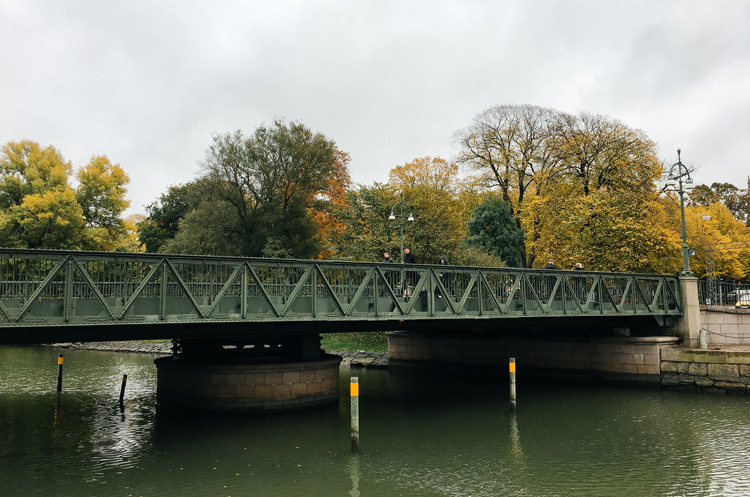 ---
MAP
This guide was created in partnership with Gothenburg Tourism Board.
If you'd like to advertise your business in this guide, have any recommendations in Gothenburg or updates about this guide, you can leave a comment below or contact us at hello@thefuturepositive.com
---
You might also be interested in:
---