Miguel Naranjo and Diego Etxeberria are the founders of Spanish design studio Naranjo Etxeberria. Based in Madrid, Miguel and Diego work in different fields – ranging from art direction to branding – and are responsible for Cookbook, a magazine inviting a new artist in each issue to curate a selection of recommendations in music, literature, cinema and art.
To find out more about this creative duo, we visited their studio in Madrid and asked them a few questions. Read their answers below the images.
Photos by Iciar J. Carrasco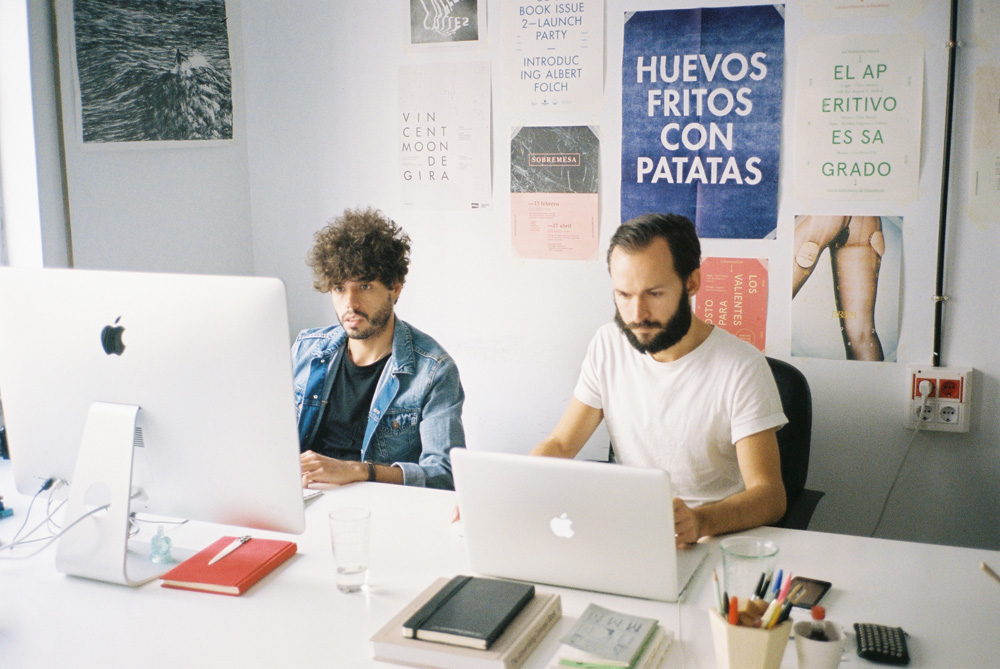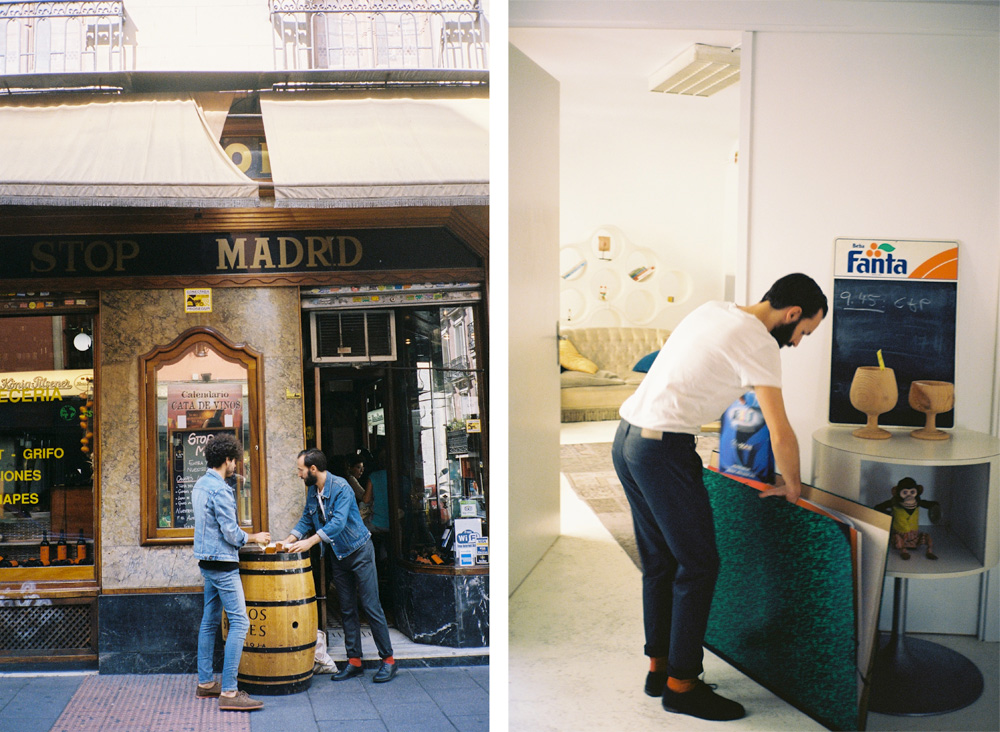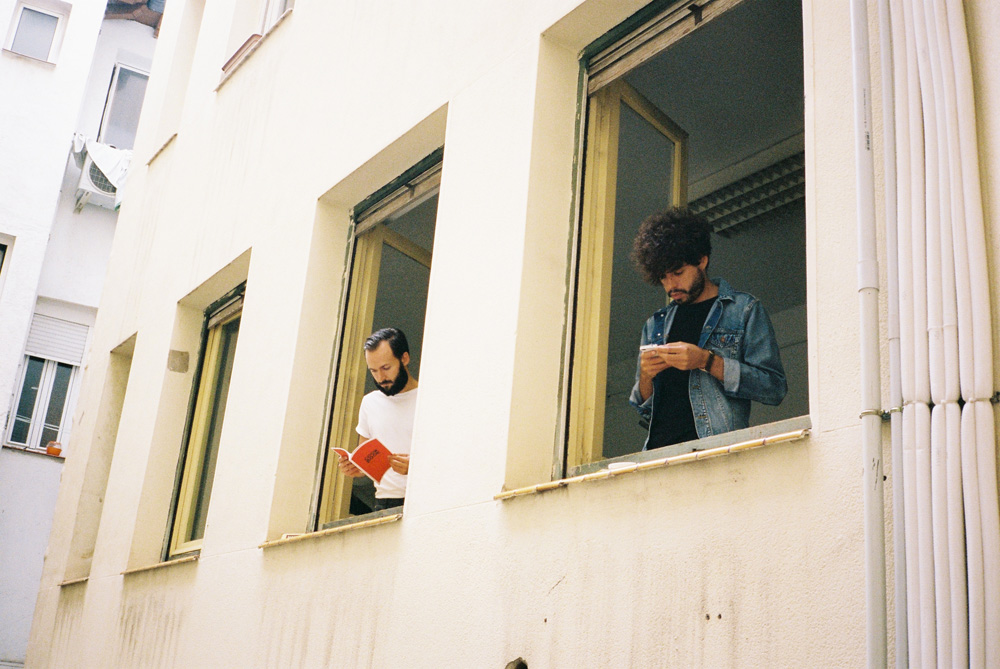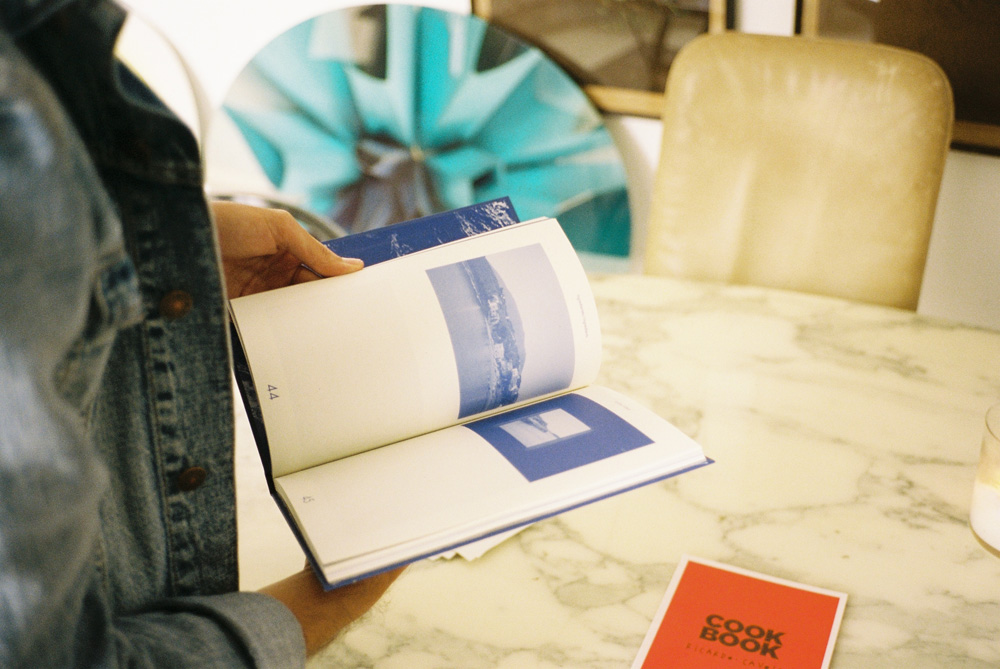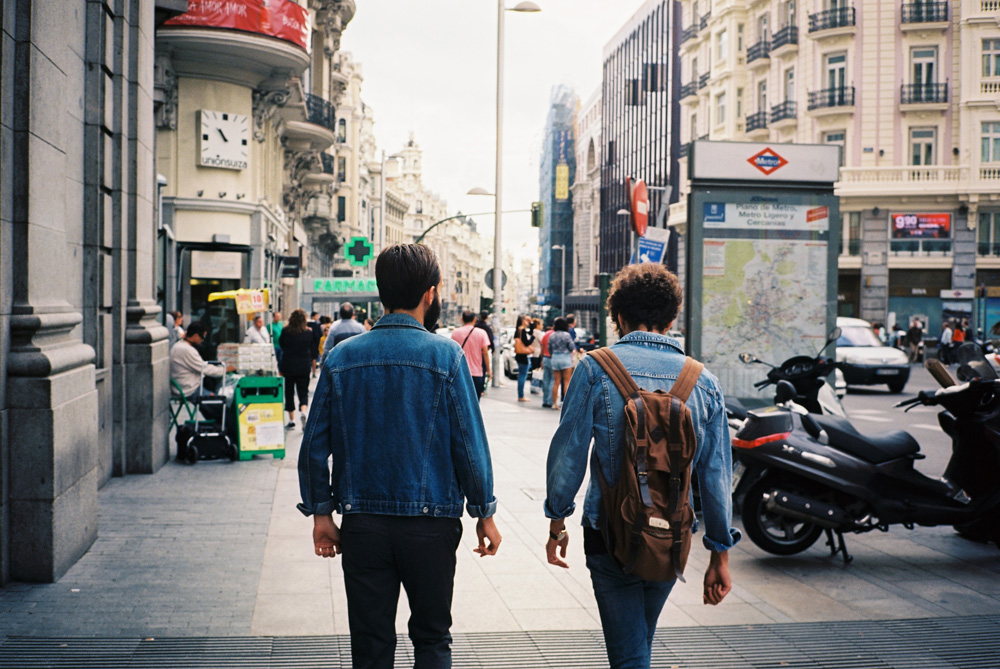 Please tell us about your background. What did you guys do before Naranjo Etxeberria?
Miguel: I was born in Madrid 30 year ago and studied graphic design at "Escuela de arte Nº 10". I worked in different advertising agencies and design studios for over 7 years. Two years ago I started a personal editorial project called Cookbook Magazine, which won a Laus Award in 2013.
Diego: I was born in San Sebastian 28 years ago. I studied Creative Advertising in Bilbao and worked in couple of advertising agencies in Madrid over the past 4 years. I've also published a magazine with some of my disposable camera pictures and have been involved in several photography exhibitions.
How did you meet and what made you found your design studio?
Diego: We meet in a Kebab takeaway. I was working in an advertising agency with Manu Ridocci and we meet with a friend of him to grab something to eat. That friend was Miguel. After that, he came to work with us in the same agency and we started working together on different projects. After working for 2 years in that place, we decided to start our own studio.
We both have different visions that help us cover projects in a more global way – it is a mix between our past experience and what we want to do at the studio.
Is it easy to run a creative business in Spain at the moment? What has been the hardest part?
Miguel & Diego: It is never the perfect moment to run a creative business like this, but if you want to do it, the earlier you start with it, the better. We think that there are lots of thing to do, create and share currently in Spain… but we still have a lot to learn about being entrepreneurs. That's our new job: learning how to sell our work and find new clients all the time. Having said that, we are very excited with this new beginning.
You've worked with many clients and on many projects so far. Please tell us about a project that is special for you.
Miguel & Diego: We are so lucky because since the first day, we have been able to work with amazing clients like Vincent Moon, Absolut Vodka, Nowness, Curador Magazine, La Vermutería, Good2b, Sobremesa taller, Cookbook Magazine…
A special project would be "Cuadernos de su padre y de su madre" (Notebooks of their father and mother). It is a project made by us at the studio. We make handmade notebooks and each one is unique and different from the others. Nowadays everything is on the internet and everything is ephemeral. That's why real things have more value and why we like to make objects, thing that you can touch and use.
What does the future hold for Naranjo Etxeberria?
The future is changing all the time. Last week we didn't even know that  in less than a month, we were going to be teaching Visual Communication at IED . It is a new challenge because it is our first time, but we can't wait to do it. Also, we are going to be teaching about naming and visual identity, a couple of thing we love to work on.