Miami is, by far, one of the most popular cities in the world when it comes to tourism. Thousands of people visit Miami year-round, and a lot of tourists come back to Miami often. However, Miami also houses a lot of hidden gems which even regular visits don't necessarily know about. So, if you're planning a trip to Miami, consider visiting some of the lesser-known places in the city. Trust us when we say that they offer some great and unique experiences. In order to help you find some of these hidden gems, we have put together a local's guide to hidden gems of Miami, which we hope you find useful in guiding you to the hidden pleasures of Miami.
Miami Beach Cinematheque
Are you someone who enjoys movies? Then you should seriously consider giving the Miami Beach Cinematheque a visit the next you're in Miami. This movie theater on the South Beach is run by the Miami Beach Film Society, and it's unique for several reasons. The theater is quite intimate, since can only houses 50 people, making it the perfect choice for couples visiting Miami. This theater only shows indies and classics; however, it also hosts art exhibitions and live performances. Within the theater you can also find a book store, library, café and art gallery. All in all, the Miami Beach Cinematheque is an excellent choice for anyone looking for a unique bit of fun in Miami. However, before planning your next to Miami, consider how to indulge on vacation without spending a fortune. After all, you don't always want to break the bank when going on vacation.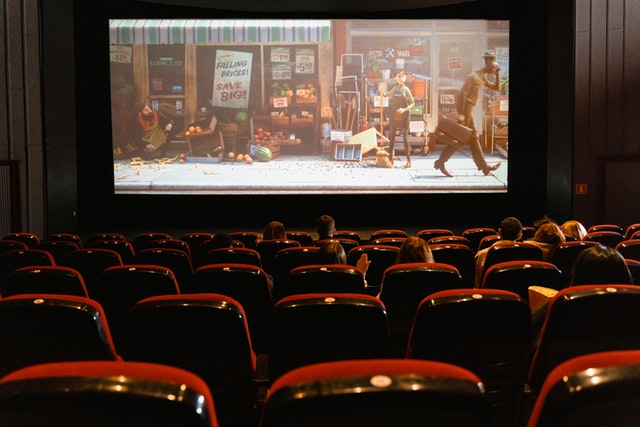 A small cinema which only plays indies and classics is one of the most unique places you can find in Miami.
Stiltsville
When it comes to hidden gems in Miami, Stiltsville has to be one of the more curious ones. Stiltsville are the remnants of a sea community in Biscayne, about a mile off the coast. Comprised of 7 houses in the waters of Biscayne National Park, you can rent a boat to see them up close. Here, you can learn about their unique history. If you want to have a notion of what's it's like to live on a floating house, protected from the waves by massive stilts, then you should plan a trip to Stiltsville. However, when planning a trip to Miami, take the advice of experts from Best Movers in Florida and pack for the weather. Most tourists don't prepare properly for the Florida heat, and sometimes the consequences are pretty severe. Do your research ahead of time, and make sure you pack everything you need to protect yourself.
Soundscape Park
Miami is a beautiful city, but it can get quite overwhelming at times. When you need a break from the city, consider paying a visiting to Soundscape Park. Situated right next to the New World Center, the park serves as a relaxing retreat from the city. Usually referred to as an urban oasis, the park has plenty of walkways, towering palm trees and open green spaces. The park is designed to be very soothing, and to make it even better, you can catch the amazing New World Symphony. Additionally, the park often hosts events, so if you're lucky you can even experience a musical performance or exhibition. A great thing to keep in mind when visiting here is how to get the most out of travelling to a new place. This particular hidden gem is a very nice area for making some new memories, so make the most of it.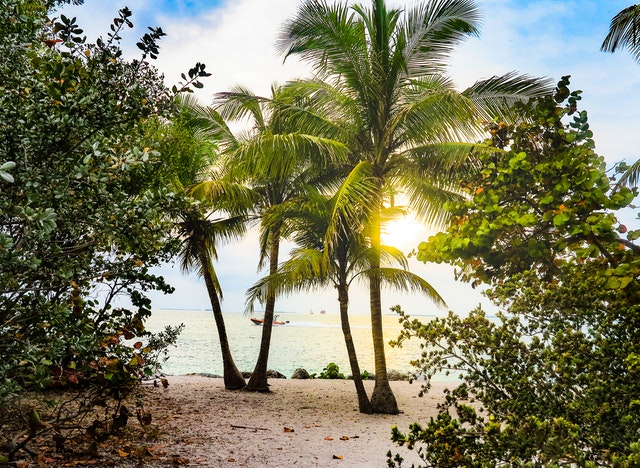 If you enjoy relaxing among towering palm trees, then the Soundscape Park is the perfect spot for you to visit.
Giralda Plaza
Are you someone who enjoys relaxing while away from the crowds? Then the Giralda Plaza is the perfect spot for you. The Giralda Plaza is a very quaint and quiet spot away from the crowds where you can hang out. The plaza also offers a lot of shops and restaurants to enjoy within it, as well as other attractions. Thanks to the Umbrella Sky from 2018, art installations within the plaza are also very popular. Also, during the weekend, you can find live music performances and live screenings of family friendly movies. Places like the Giralda Plaza are some of the reasons why tourists often decide to move to Miami. However, moving out to Miami is something you should think about and plan carefully before committing. A proper plan and finding the right help can make for a simple and easy process, but you should still consider everything carefully.
Perez Art Museum of Miami (PAMM)
If you're a fan of contemporary art, the Perez Art Museum of Miami, also known as PAMM, is the place you should visit. This is one of the hidden gems of Miami which a lot more people need to know about, as it is where you will find some of the best contemporary art from international artists in Florida. And the only thing which can rival the diversity of the art within PAMM is the diversity of Miami's culture. This makes Miami a uniquely fitting location for the museum. All of the works in the Perez Art Museum of Miami are from the 20th and 21st century, and it's from artists from all over the world. Still, before you make plans to visit it, you need to think about the trip itself. Do you need travel insurance, when will you visit exactly. Good plans are quite important.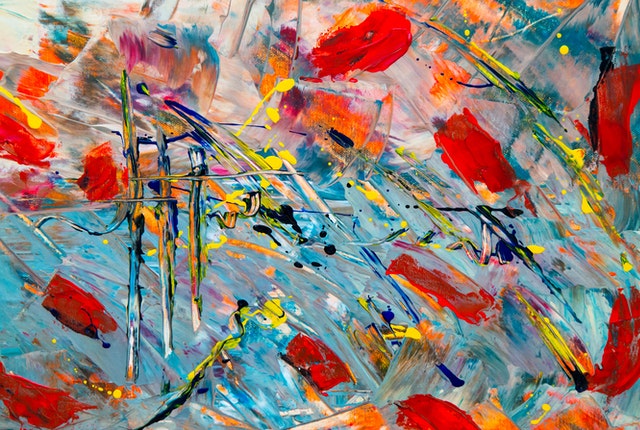 The Perez Art Museum of Miami houses some of the best contemporary art you can find.
Local's guide to hidden gems of Miami
Miami is an incredibly popular city, and a lot of its tourist hotspots are very well established. However, there are certain hidden gems that all tourists coming to Miami should know about, and visit. From history to contemporary art, all the way to spots which are relaxing hang outs. Miami has a lot more to offer than what it is most often advertised as. Aside from the beaches and vibrant nightlife, there are spots where tourists can get away from the hustle and bustle and catch a breath. These spots, of course, come with a beauty of their own which needs to be experienced in person. We hope this local's guide to hidden gems of Miami helps you enjoy your visit to Miami much more, and we wish you a great rest of your day.

Photos used: https://www.pexels.com/photo/high-rise-buildings-during-nighttime-421655/
https://www.pexels.com/photo/cartoon-movie-showing-on-theater-screen-7991579/
https://www.pexels.com/photo/coconut-trees-2225499/
https://www.pexels.com/photo/multicolored-abstract-painting-1266808/