The COVID-19 outbreak saw shutters come down as lives went into lockdown around the world to combat the virus. With us all staying close to home and not being allowed to travel, holidays have now been crossed out on millions of calendars. It's a huge blow to the people who rely on visitors for their livelihoods – and countries where tourism is the lifeblood of their economies.
Now, however, the first tentative steps are being taken to restart international tourism. One of the countries who are preparing to welcome its first visitors in months is Portugal. And you can understand why. The tourism sector supports 30 million jobs here and creates 15% of national GDP. But, at the same time, authorities are taking careful steps to make sure it's safe to do so.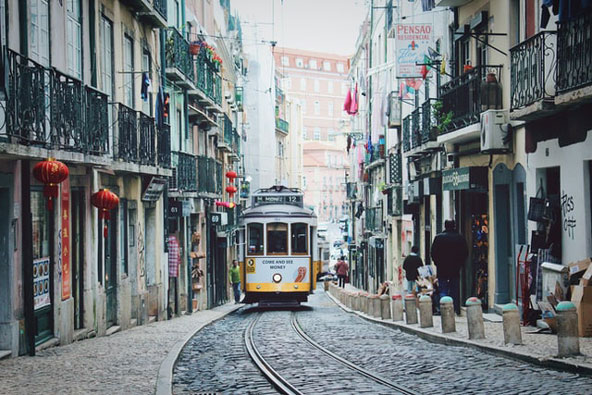 Image via Unsplash
How Portugal's tourism sector is preparing
From 6 June, Portuguese prime minister Antonio Costa is letting the country's beaches reopen. There will be strict new rules, including 1.5m social distancing between groups – but it'll be up to people themselves to police it. A second phase of a plan to relaunch the economy is due too. This will allow for museums, restaurants and coffee shops to welcome customers again.
For hotels, reopening dates are little less clear. But efforts are continuing to make this happen. The Portuguese Hotel Association are working with Turismo de Portugal on the new "Clean and Safe" seal. This seal aims to show tourists that hotels and other tourist business are taking the necessary steps to stop the Covid-19 outbreak in its tracks – now and in any future wave.
Time to explore some new tourist treasures 
It's natural that some tourists might still be anxious about travelling to popular locations, such as Porto or the Algarve. But there's so much more to Portugal than the familiar tourism names, with a warm welcome assured if you choose to travel to the country and its outlying islands.  In the short term, the regional governments of the Azores and Madeira have their own specific measures. So, you might find that rules for visitors are slightly different to the mainland. Even so, they could help you escape the throngs as Portugal continues to ramp up its reopening.
Green light… for some to start with?
It's not just the authorities in Portugal that are doing their best to assure potential tourists that it'll be safe to return for a post-lockdown escape. An idea from Iberian neighbour Spain may be one that gives the tourism industry a clearer path forward in the weeks and months ahead. The proposal from Madrid's Esade Business School is a simple one based on green and red zones.
It means that countries – including Portugal – could start by opening up to guests from parts of Europe 'least' affected by the pandemic. The policy, according to those behind it, is designed to "save the summer tourist season in southern Europe, thus mitigating the enormous economic costs that the closure to international tourism could cause for these countries". 
For Portugal, the summer tourist season makes such an essential contribution to the economy that it simply can't afford the closure to continue. As the UN World Tourism Organisation says, trust is going to be a big factor for potential tourists. But it's obvious to see that Portugal (and others) are taking careful steps to welcome guests once again. And, perhaps, not before time.