Travelling to a brand new place can be daunting.
Travelling is such a beautiful thing, it's the worst when we feel stressed, overwhelmed by options, or unsure of what to do.
But it doesn't have to be daunting. It should invoke a sense of curiosity, freedom, and freshness. It should open your mind to new possibilities, new ways of thinking, and new cultures.
Here are a few ways to get the most out of travelling to a new place.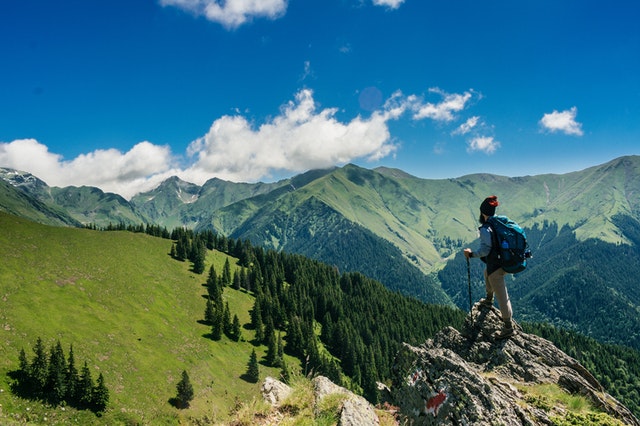 Make Some Plans
Going into a new country, place, or region with no plans can be exciting. But it can also prevent you from seeing or experiencing the best things your destination has to offer.
When exploring a new place, make some plans to ensure you hit up the best places to stay, eat, shop, and visit. If you're going to be in a place for a few days, a good rule of thumb is to plan about half of each day. 
But Don't Over Plan
Under planning can leave you with regrets, but over planning can do the same. Be careful not to fill your schedule and put your travel into a box. In addition, making a checklist is one great option for vacations made easy. There are some fantastic guides and itineraries out there, but you never know when you may run across something new or hidden that no one has prepared you for.
When this happens, you don't want a rigid itinerary that prevents you from taking advantage of an awesome opportunity. You want to be able to easily slide it into your day. So plan half of your days, but leave the other half of your schedule open for unplanned adventures unforeseen opportunities.
Seek Convenience
Take advantage of opportunities to save yourself time and hassle so you can get the most out of your trip. Some conveniences may cost money, but it will likely be worth it if it means more time exploring this new place.
Consider things like luggage storage, taxis, buses, staying near your activities, and international data plans. Doing things the hard way may put a few extra dollars in your pocket, but you can't pay for an incredible experience.
Live in the Moment
Though it may be tempting to film or photograph every single moment of your adventure, try to soak up the moments by just being present. Pay attention to the sights, sounds, smells, and tastes of your destination.  Look for educational trips and tours to make the most of your experience.
Sometimes documenting every single moment can distract us from the beauty in front of us. Try to think more about what you want to get out of your trip rather than what you want others to see of your trip. As awesome as a great social media post may be, it can't replace a killer memory.
Document Just a Little
Having said that, you do want to document some parts of your journey. Take a couple of photos in each location you visit, grab a few snippets of video, and do some journaling throughout your adventure to save some memories.
Your future self will thank you for capturing some of the moments. Just don't go overboard and sacrifice your experience.
Wherever you go and whatever you do, soak it up.