If, like many people, you feel that tattoos are a legitimate source of art – after all, art comes in many forms – then you might want to get one on your own skin – or perhaps more than one. However, getting a tattoo is a major life choice that you need to think very carefully about; tattoos are permanent, and if you do choose to remove them, laser treatment is costly and painful. In most cases, you're going to have something on your skin for the rest of your life, so make sure it's something you're one hundred percent sure you want. Here are a few things to think about before getting a tattoo.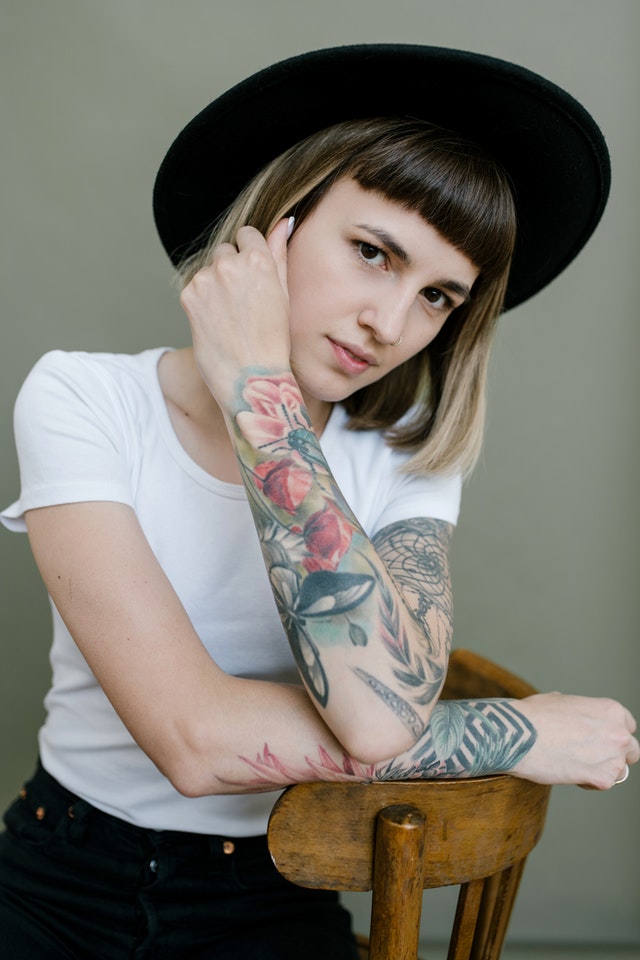 Photo by Julia Volk from Pexels
Your Budget 
A budget is essential to consider since tattoos are not always the cheapest item to purchase. In fact, getting a cheap tattoo is usually a big mistake. Those who have real talent will be able to charge top dollar, so this should be part of your research. 
You should consider what you want and do a cost-benefit analysis. It's critical to be able to adhere to a budget, particularly if it's a limited one. You don't want to make adjustments to your choices based on the cost of items or what tattoo artists may advise you to do. At the end of the day, this is your choice, so do your homework and then set a budget for yourself when it comes to inking up a portion of your body. Again, quality tends to be more expensive, and when it's going on your body, you want it to be perfect. 
Pick A Reputable Shop
It is critical to choose a reputable shop since this will either enhance your experience or turn it into a nightmare. It's a good idea to conduct some research on what's available so you can make the best choice at the store you choose. You don't want to go somewhere with a terrible reputation for hygiene or where the designs are subpar. You're possibly spending a lot of money, therefore you deserve the best.
In the best shops, you'll find talented artists who will discuss your ideas with you and come up with something unique. They will also be able to advise you about tattoo aftercare, placement, and answer any questions you might have. However, their waiting lists will often be long, so book now if you want to stand any chance of getting your tattoo done in the next few months. 
Double-Check The Spelling 
Finally, be sure to double-check any tattoos with words on them, regardless of the language. Many people have been victims of incorrect translations when it comes to various languages, and you want to be sure that everything on that stencil design of your tattoo has been proofread properly. Otherwise, you may be left with something that will be remembered as a mistake for the rest of your life, which is not what anybody wants.
 Before you contemplate getting a tattoo, look through your needs and make sure that this design is something you want to put on your body.