Claire Sambrook is a photographer and a lecturer in Creative Technologies at the University of Portsmouth. She is also involved in a number of creative projects happening around the UK including Creating Balance Project with Anglepoise. Claire also curated Creative Portsmouth, a guide exploring the creative elements of the city through its people, community, businesses and students. 
Claire talks to us about her background, why she chose to settle down in the UK's only island city and why creative industries flourish in the city.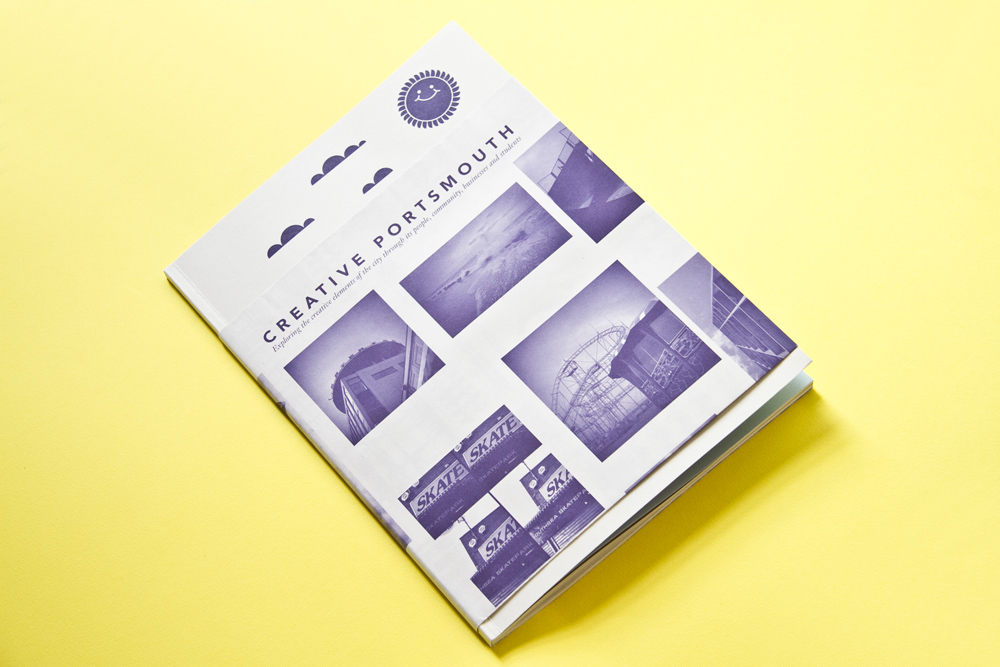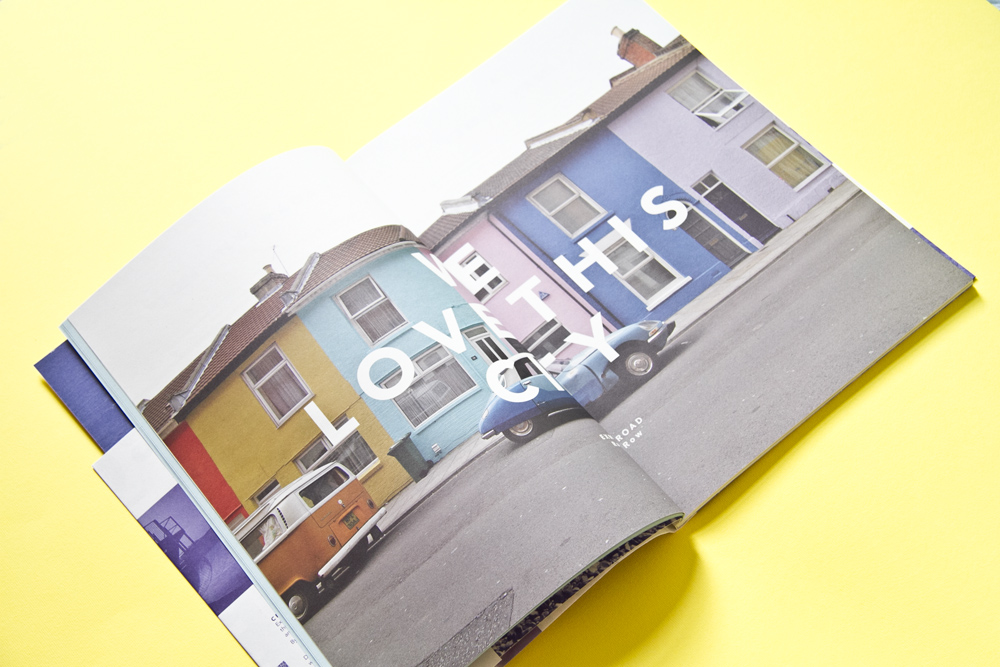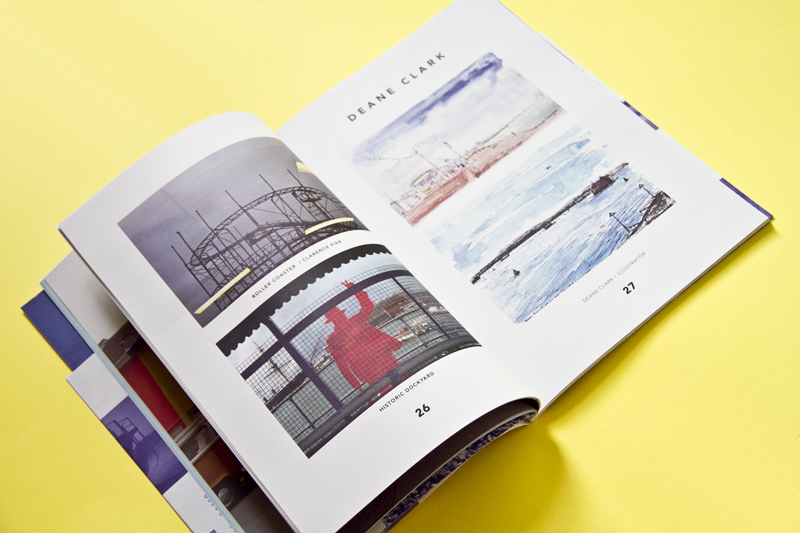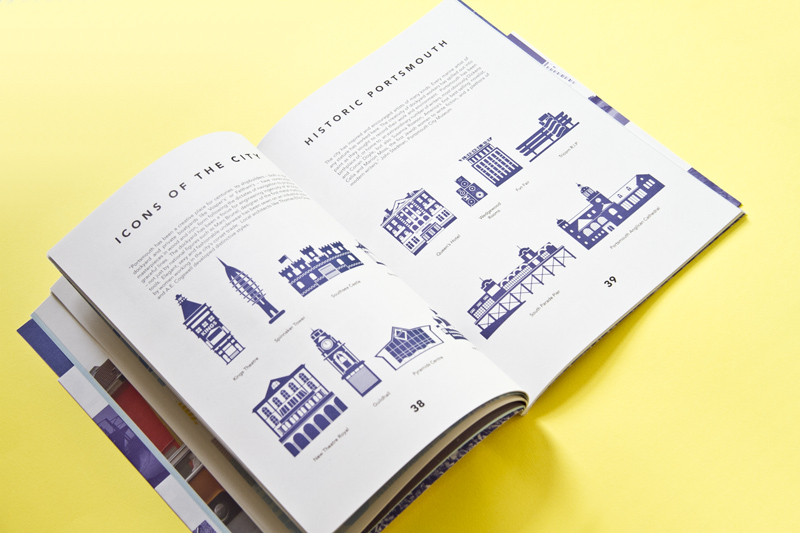 Could you tell us more about your background and how you got involved in all the creative projects in the city. I saw that you used live in London, what made you to move to Portsmouth?
Claire: I went to art college in Swansea and Cardiff and dabbled in lots of disciplines including stained glass, set-design, screen-printing and then settled on photography because it enabled me to capture moments and control light. In London I spent many years learning the craft and specialised in large format photography and studio lighting. I moved to Portsmouth because of the location – it is the UK's only Island city. Growing up by the Gower coast in Wales was wonderful and Portsmouth was a good compromise.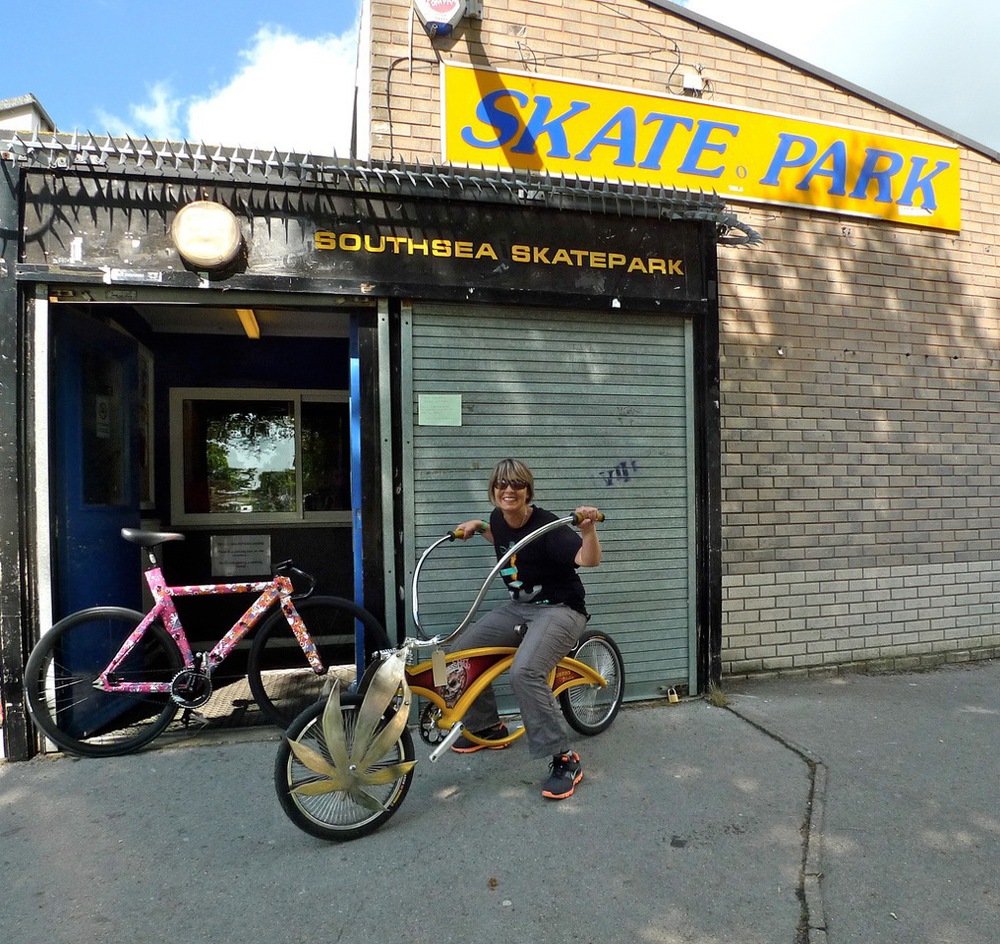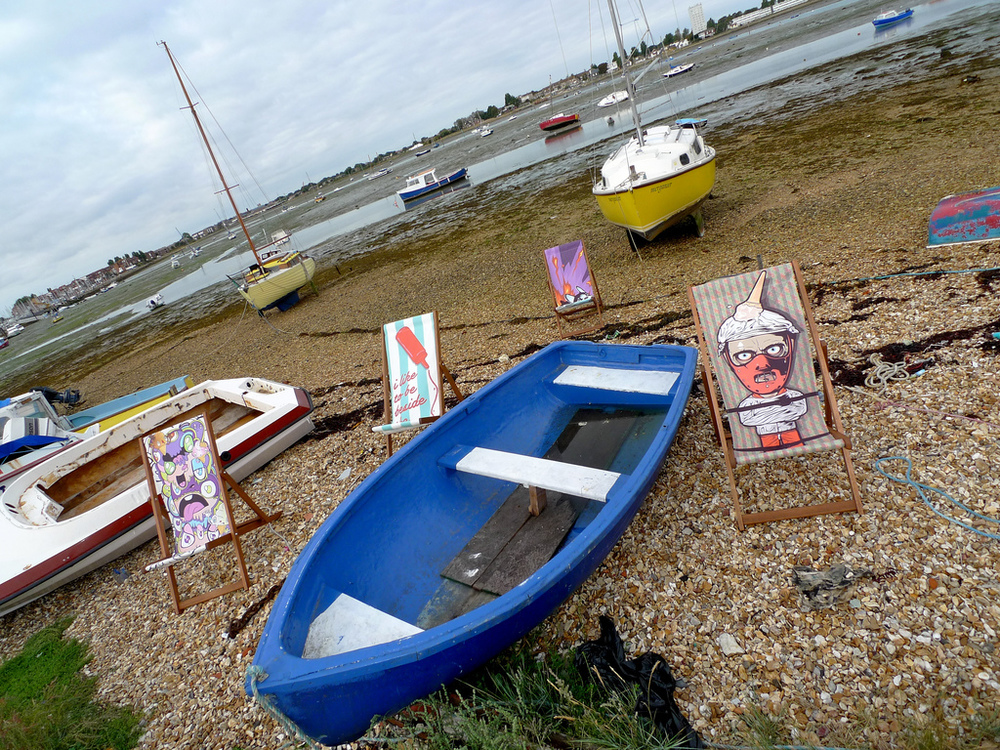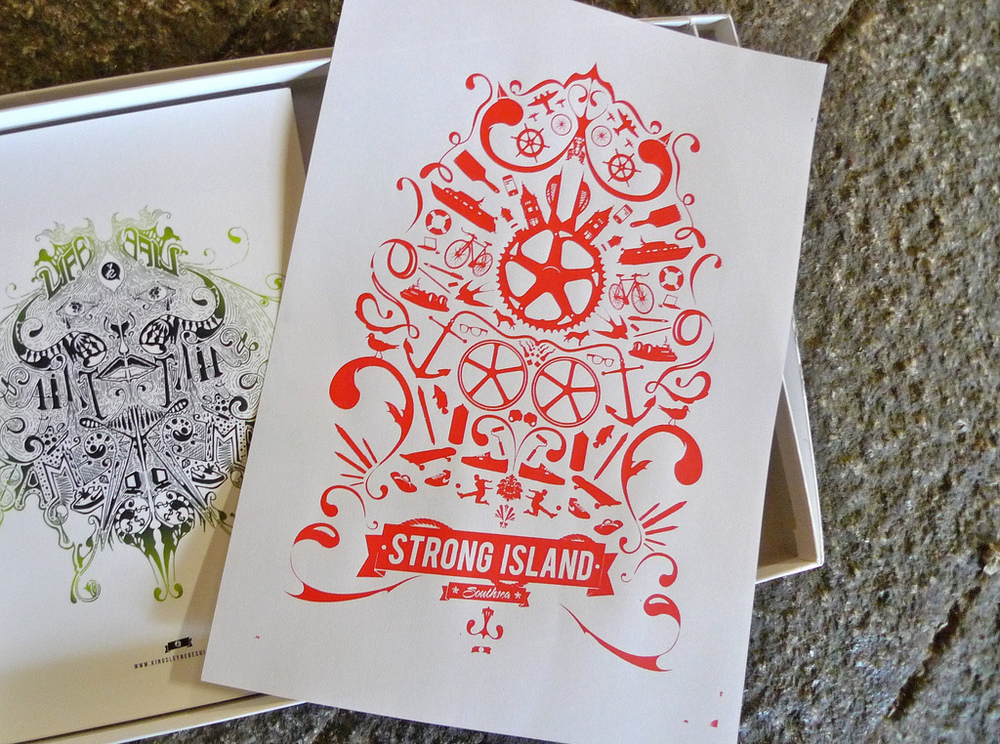 I have been aware of how much the creative profile of the city has grown especially in the past few years it has a real strength which is built upon a community that has started to believe in itself. There are great support networks like Strong Island, Portsmouth Creative Movement and a constant influx of creative and talented students at The University of Portsmouth that are helping to promote and raise the creative offer. We also have working artist studios like Art Space, Clay Station, the soon to be opened Neon Studios and Coastguard Studios. Aspex Gallery and space gallery at the University always have a constant stream of emerging local and national artists. International creative superstars like design studio I Love Dust and artist My Dog Sighs also call Portsmouth home. Other people and businesses to mention – Anglepoise UK, Southsea Deckchairs, The Caravan Gallery, Climax Games, Jeannie Driver, Pete Codling, Karen Ryan and numerous photographers with national and international profiles like Andrew Whyte, Russell Squires, Matt Sills and Paul Gonella.
Whilst teaching at The University of Portsmouth I wanted to work with local artists, designers, businesses and collaborate with students to try and aid with their skill set and employability profile. This started by working with Southsea Deckchairs and 25 creatives each being given a chair to design. The chairs then went on a tour around the city making the location part of the final photograph.
Other projects I have run include Bike Stand Designs working with Portsmouth City Council and the designer Wayne Hemingway, Love Your Bike Portsmouth – an exploration into bike customisation with designer Ben Wilson, Visual Libraries – putting sketchbooks into libraries in UK, US and India and then the production of the Creative Portsmouth book. Working with I Love Dust and supported by The University of Portsmouth I wanted to explore the different elements of the city by talking to and promoting the work of creative practitioners, businesses and students. I also worked with community group Strong Island on The Round Tower exhibition featuring 60 local artists and designers, Primary an Phoneography exhibition and lastly the Creating Balance Project with Anglepoise UK and 20 local artists, designers and photographers.
The Creating Balance Project has been a wonderful experience because we launched it as part of The London Design Festival and it was also chosen to be part of the Icon Design Trail and V&A seminar programme. Collaborating with industry, education and community has been very rewarding each providing support and encouragement leading onto future projects and deeper relationships.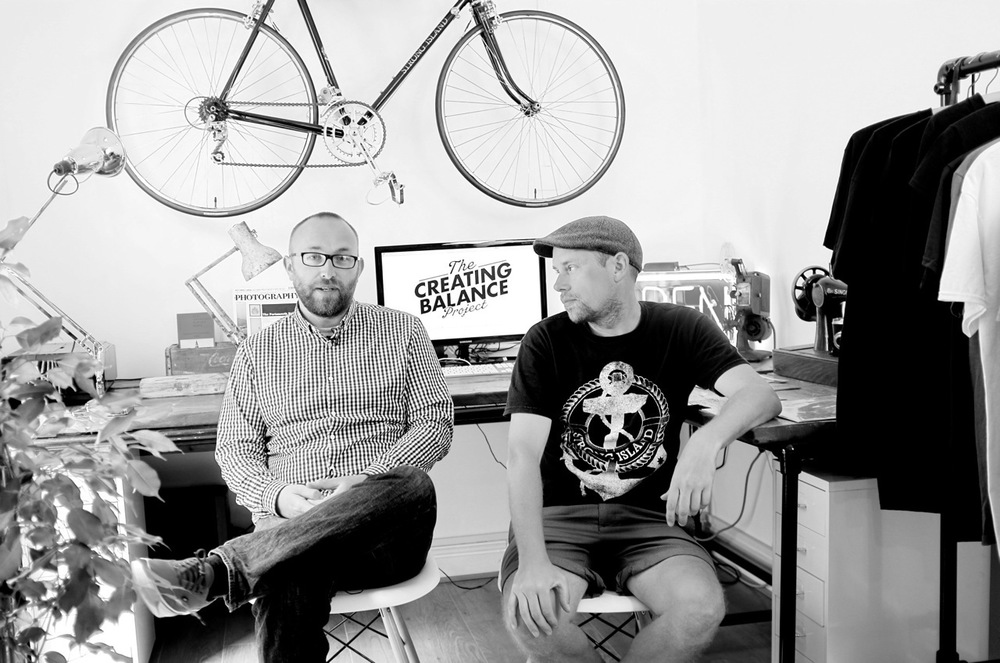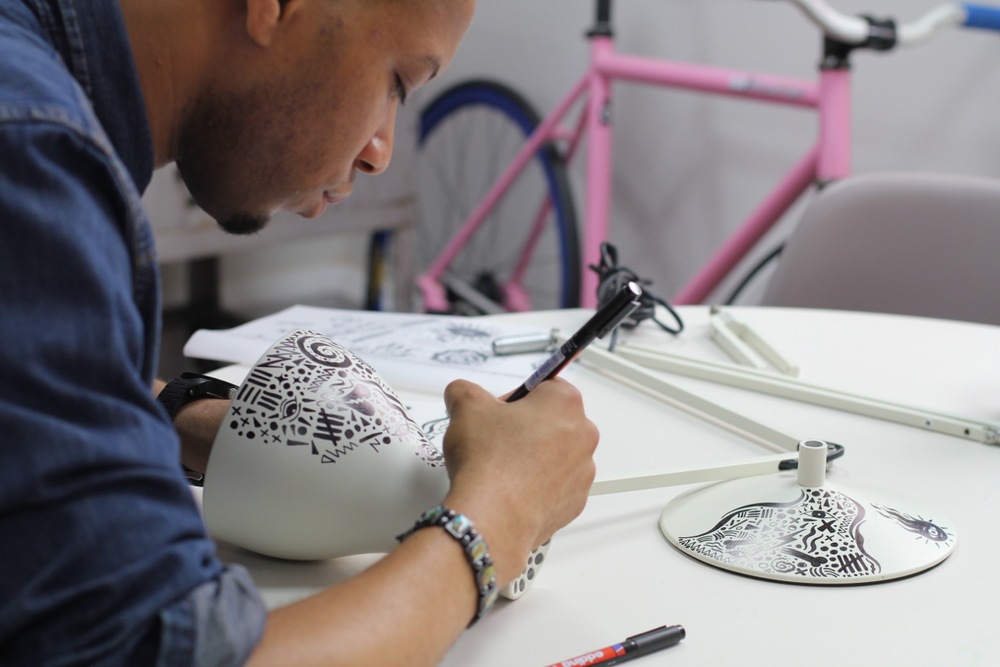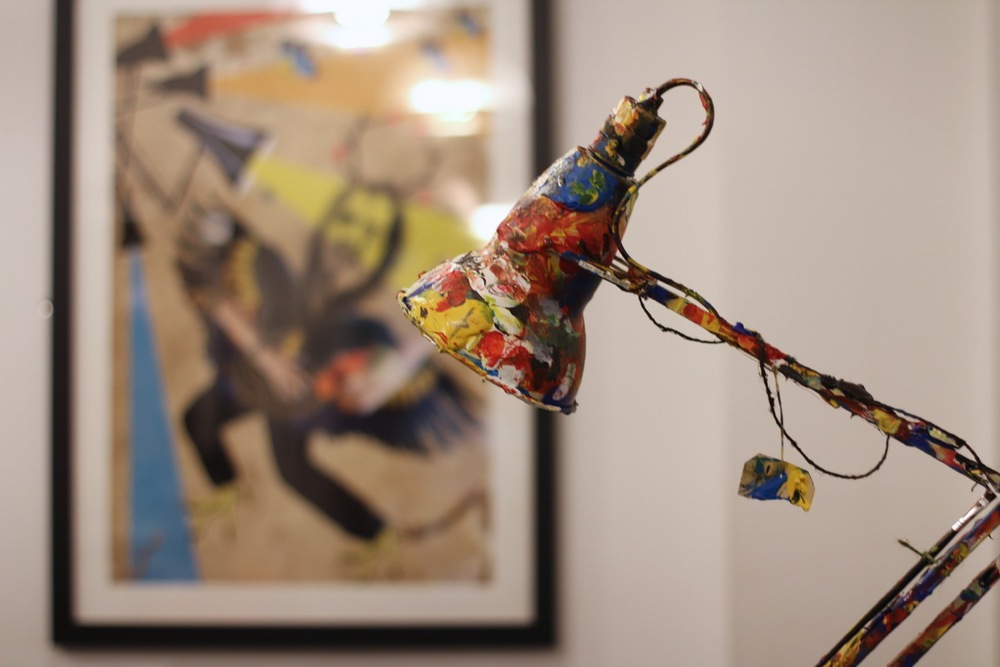 Could you tell us more about Portsmouth? Why is the city so great for creatives? What does it offer and how it supports the industry?
Claire: Portsmouth is on the south coast of England just over 100 miles from London. It has a strong maritime history, is a naval port and home to HMS Victory, HMS Warrior and the recently opened Mary Rose Museum. As a result of this history the city has been at the forefront of industrial innovation and design with Marc Brunel's first mass produced production line at Block Mills in the naval dockyard, it's shipbuilders and craftspeople.
Creative people are drawn to the area due to the heritage and location. Living and working by the sea has so many benefits to the creative mind – a place to think and walk, cycle, run. Room to breathe.
I am always on the look-out for unusual buildings, their history and what stories can be told. So many creative people strive to find these haunts to set-up in business and show off their studios surrounded by the sea with an ever changing multi-cultual population.
My love of all things creative and a 'doing' attitude has never really stopped. I am always open and curious to numerous methods of creating and fascinated by processes. My photography is now more documentation in approach I love to gain insights into working methods and expose the detail in the process.
My old dog Twm was also featured on the cover Seasick Steve's album 'You Can't Teach An Old Dog New Tricks' with Steve having found the photo on my Flickr set. I lost Twm last year and over the years took over 3,000 photographs of him. He was a huge part of my life inspiration and fuelled my obsession of photography and exploring the city on our walks.
creativeportsmouth.wordpress.com
For a chance to win a copy of Creative Portsmouth simply comment below & let us know what is your favourite creative place in the city you live in. Don't forget to login with your email when you leave a comment so we can contact you in case you win! Good luck! – THIS GIVEAWAY IS NOW CLOSES! THANK YOU FOR YOUR CONTRIBUTION!