Founded in 2015 by Sylvia Moritz and Rowan Ottesen, The City Works is an urban-themed brand of stationery, gifts and souvenirs. Paying incredible attention to detail, Sylvia and Rowan create meticulous illustrations that tell the stories behind the cities they use for inspiration, providing unique designs in which you can get lost for hours.
We spoke to Rowan about the beginnings of The City Works, their design process and future plans.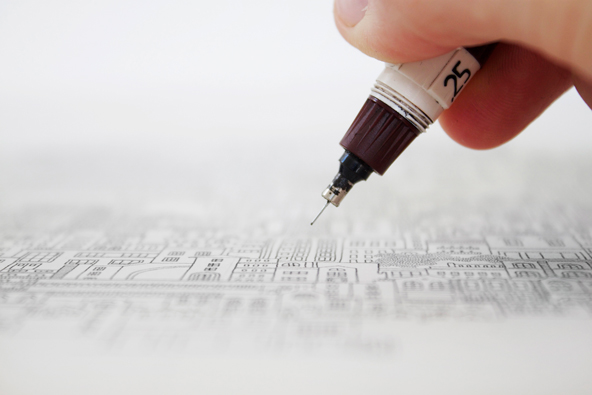 What made you start The City Works? Could you tell us a little bit about your backgrounds?
Both myself and Sylvia Moritz studied design at Camberwell College of Arts. After graduating, we worked in a few design agencies while Sylvia grew a career in printmaking, featuring complex cityscapes.
We founded The City Works together with the simple principal to draw the world. We wanted to combine the unique intricacy of Sylvia's 'citysphere' prints with our love for travel and our obsession with paper, to make more affordable merchandise that anyone who loves cities could enjoy.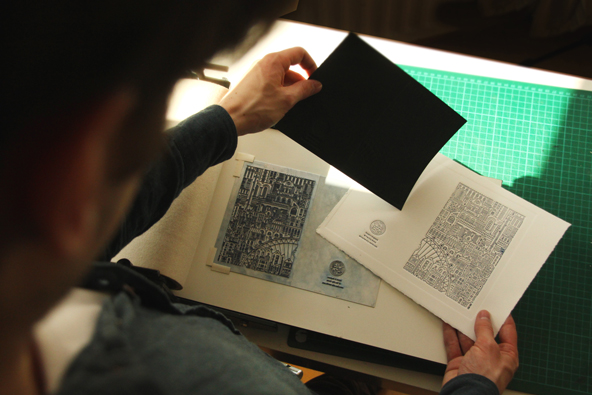 Why did you decide to focus on an urban theme for all your products?
Cities are obviously fascinating places, that grow and evolve over time. They're immensely diverse and complicated, populated by millions of people who each have their own story and reason for being where they are.
We think there is a charming complexity to cities, and it's frustrating for many souvenirs to focus on the typical skyline of famous landmarks. No city is complete without it's people. When observed from afar, every city is a beautiful, unique living fabric.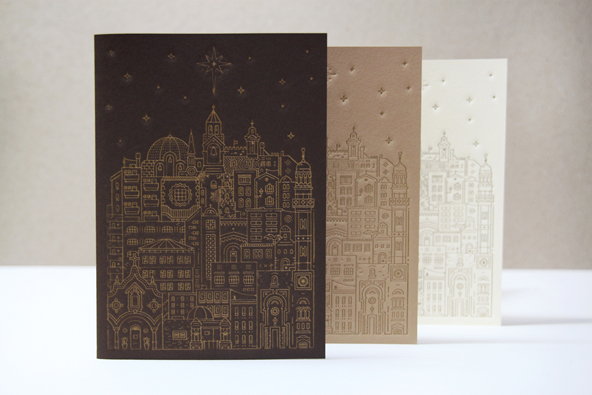 Your illustrations are full of intricate details. Please tell us about the inspiration behind them and the process you follow to create them.
Of course the intricacy lies in the fact that, no matter how many times you walk down a street, you can always see something new. Be it a person, a vehicle, a piece of graffiti, a strange colour combination, or a lost architectural style. The city is a massive collection of details, little inspirations that many people may miss as they walk down the high street on their phone.
To create our designs a vast body of research is needed to inform what are essentially hand-drawings. There is something about drawing the designs by hand before digitally rendering them that adds a necessary human character.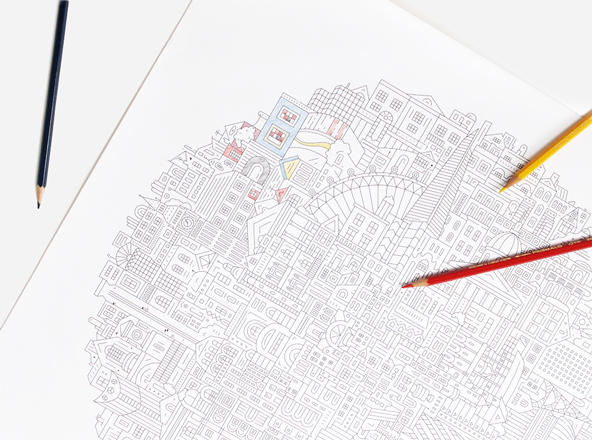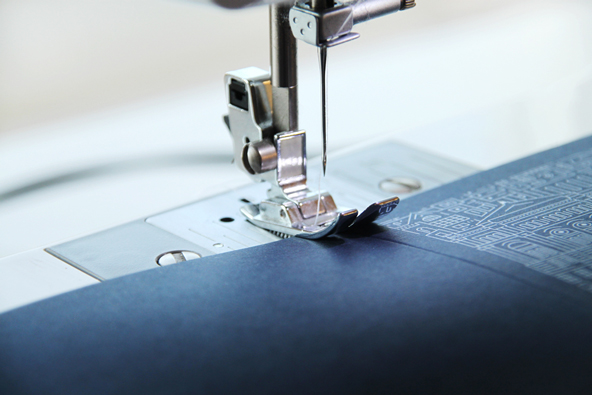 An important element of your products is that they combine traditional and contemporary production methods. Could you tell us a little more about this?
We describe ourselves partly as a contemporary souvenirs brand. We feel that giving our products a sense of place. where possible, makes them more meaningful, especially as personal mementos for yourself or loved one.
As lovely and nostalgic as traditional methods are, it's sometime impractical, so we have suppliers with the technology to produce our digital and lithographic prints, as well as the white ink printing for our 'A5 London Notebooks'.
Sylvia's background and knowledge of printmaking means we still enjoy the rewarding side of making things ourselves. Every greetings card we make is individually hand-printed in house, the covers for our 'Debossed Minibooks' are hand-pressed with a mangle, and our notebooks are hand-sewn and trimmed.
It's a labour of love that we would love to do forever. As The City Works moves from city to city the level of quality and attention to detail in everything we do will always be a priority.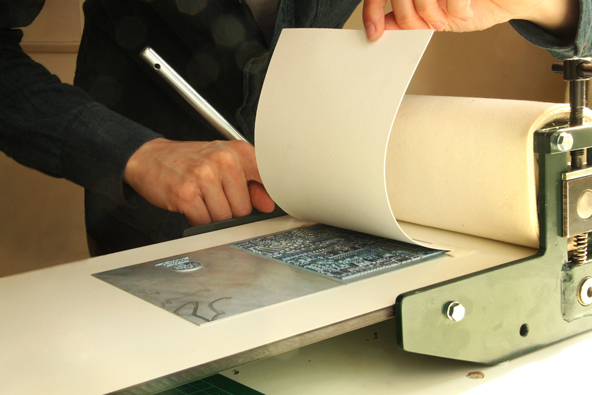 London, Vienna, Bethlehem…where's next?
There's endless possibilities but we haven't settled on one. It's important to us that places we depict aren't always mainstream tourist destinations. There are incredible parts of the world that maybe don't get the attention they deserve, but maybe that's they way it's meant to be.
Right now our focus is developing new ideas and expanding and establishing our 'Lost in London' and 'Free in Vienna' collections in their respective cities, while making 'Bethlehem' available for the busy Christmas period.
We have been approached a couple of times about the possibility of Scottish cities, and with so much history, Scotland will be a place we study eventually. Bath is also a stunning place that we've been meaning to draw for a while. It's a favourite of ours because it's a world heritage site with an interesting colour palette. Just like any new collection, we want to try to take our time and do every city justice.
When we feel our company has grown to a certain point, we'd like to open up the location of our future collections to our customers, and allow them to vote for a place that they wanted to see 'cityworked'. After all, they live there.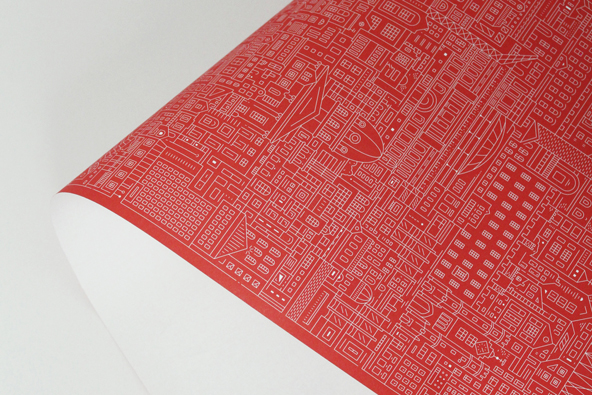 All photos courtesy of The City Works.