Since 2009, Glasgow-based printing company Newspaper Club has been helping people self-publish their work on newsprint. Inspired by newspapers' history and tradition, the team behind Newspaper Club decided to open the industry up for non-traditional publishers in order to see how this medium adapts to the 21st century.
Working with all types of clients – from students and photographers to tech companies like Facebook and MailChimp – Newspaper Club has printed more than 12 million newspapers for thousands of customers all around the world.
We chatted with Newspaper Club's CEO Anne Ward and the rest of the team to find out more about their services and they're also offering 20% off the first order (up to a discount of £100 and until 30 November 2017) to all our readers using the code FUTURE20 at checkout.
Photos by Newspaper Club.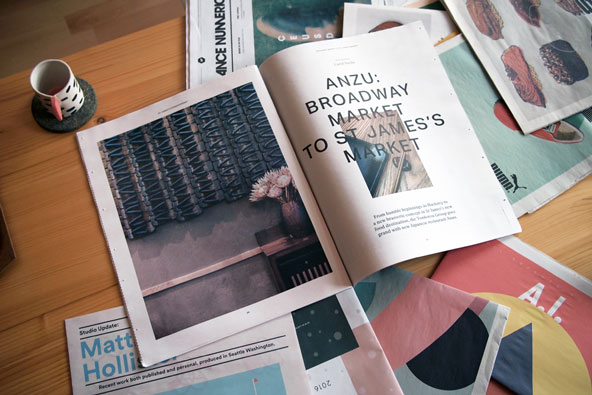 When and how did your love for print begin?
In childhood! Most of us are old enough to have grown up in a pre-digital world, surrounded by books, newspapers, notebooks and all kinds of printed goodness. It's a medium with an evocative feel and a rich heritage. We want to help print have a bright future too.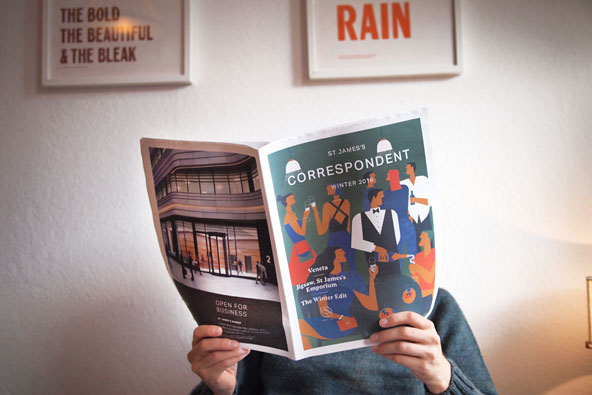 Can you tell us about what made you start Newspaper Club?
Yes, we felt that rumours of print's death had been greatly exaggerated. When we used the slogan 'Print's Not Dead' it really resonated with people and it became clear there were a lot of people who were keen to print their own newspapers.
Our first newspaper was a design project (which won Design of the Year in 2010). Getting this printed proved how difficult it was for small designers and publishers to get a newspaper printed. There's a lot of technical knowledge required, which can be intimidating and many big printers won't take on small jobs. We wanted to make newsprint accessible to everyone and have worked ever since to make newspaper printing easier.
Can you tell us about the different services you offer at Newspaper Club?
Our main service is printing newspapers to order. You design 'em, we print 'em! You can use software like InDesign, or our own free design software to make your newspaper.
You can print one copy or thousands, and choose from three handy formats: minis, tabloids and broadsheets. Our business is totally online so you can order 24/7 and we'll ship just about anywhere in the world. We offer clear guidance and friendly support, so we're always here to help.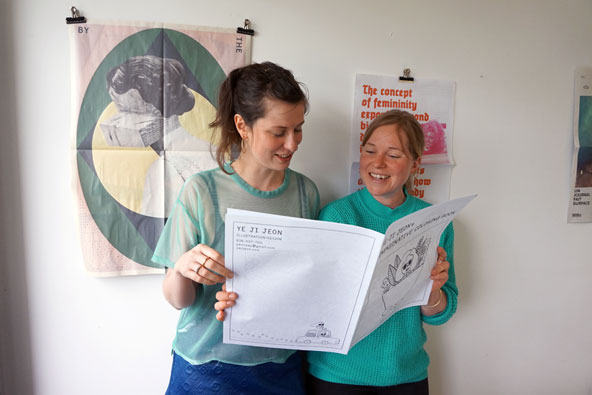 You've worked with some big names in the digital industry like Facebook and MailChimp, how can print support or enrich digital content?
A few years ago Wired said Newspaper Club is "what happens when the internet gets hold of a printing press." We think digital and print can work really well together, and it's exciting to see customers experiment with that dynamic.
MailChimp use The Chimpington Post as a recruiting tool. It's a friendly format that lends itself well to MailChimp's voice, and they clearly had a lot of fun with the design. As a piece of print, it still feels very of the web.
We printed a lovely broadsheet for Zendesk when they launched their rebrand last year. It was a great way to showcase their playful new visuals in a big format, something that people could flip through and interact with off the screen.
And then there's a project like Printed Web, which is literally bits of the internet turned into a newspaper by designer and teacher Paul Soulellis. He's published 5 issues with contributions from hundreds of artists – the newspapers are moving into the MoMA Library later this year!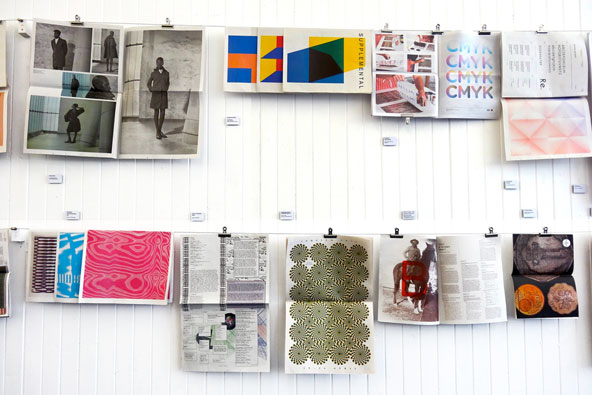 What are your plans for the upcoming months?
The good news is our business is booming at the moment! We're expanding our team, looking at some new products and generally thinking about how we can help more people get their first newspaper off to print.