Over the coronavirus pandemic lockdown, many people have taken up new hobbies and pursued new career moves. For a lot of people this has encompassed household things, such as learning to be a better cook, perfecting the art of DIY or learning how to work out in their living room. Whatever you have tried during the pandemic, it's likely to have kept you sane during this crazy time.
If you are an avid podcast listener, you might have, on more than one occasion, thought about starting a podcast yourself. "Let's start a podcast!" is the 2010s version of the 1970s "Let's start a band!" craze, right? We all want to talk about our favourite niche interests with our mates in podcast form, but do we all have what it takes?
Here are a few aspects to podcasting you should know about before you start your lockdown podcast…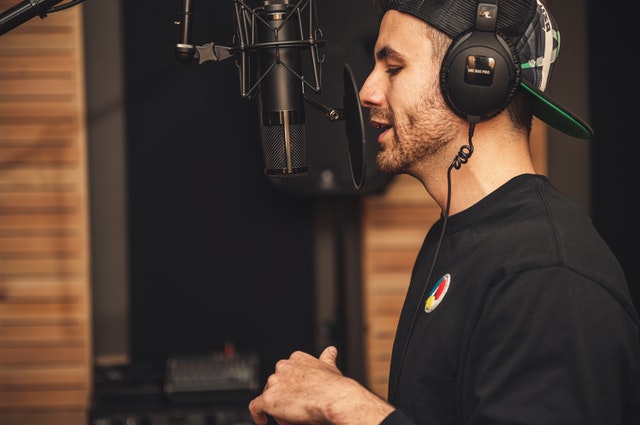 Image credit.
Acquiring The Necessary Equipment
Making a podcast isn't just about creating a fun commentary on a subject matter that interests you, it's also about production. Recording, editing and producing the podcast audio takes time, knowledge, and of course, equipment.
Here are a few of the pieces of equipment you will need to record, edit and produce a podcast of your own.
Audio equipment

such as a microphone and audio interface. To record high quality sound, you'll need more than an iPhone and a laptop. Getting yourself a good mic and acquiring

top audio interfaces

will allow you to sound professional on your podcast.

Editing software.

You'll need to download editing software that lets you cut the fat out of your podcast. There's nothing worse than a rambling, overly long podcast – make sure you edit it down to the most important segments.

A platform to post the podcast on.

When producing a podcast, you need to think about how and where you'll platform it. 
Watching Your Speech
There's more to podcasting than just talking into a mic. In fact, professional podcasters spend a long time researching how to create the perfect tempo, cadence and clarity of speech so that their voices are easy to understand. Emotional communication, punctuating your sentences and getting across your opinion in a concise way is very important – and it may take some time to figure out how this will work for you.
Your Podcast Subject
Your podcast subject is super important. Not just because you need it to be interesting enough to gain followers, but because the subject you choose will be something that you need to elaborate on over many episodes, and even series, to come. You need to choose a podcast subject that can be interacted with as our culture expands and changes. This means the subject should be broad, relevant to today's society, and ultimately interesting for a large listener base.
Final Thoughts
If you are going to start a podcast over lockdown, make sure you use this guide to help you cultivate not just quality, but also the quantity of audio that you require.