2020 is the year of the staycation due to the coronavirus pandemic, but people are finding that this type of holiday can actually bring many benefits and is preferable to international travel in some cases. Many experts believe that people will begin to opt for staycations over holidays abroad even after the pandemic and it is easy to see why when you look at the main benefits: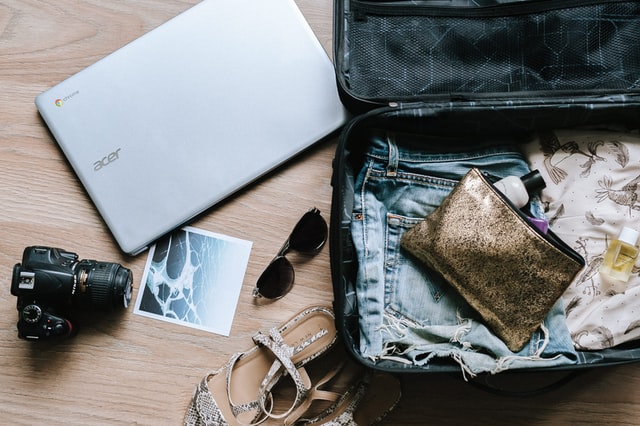 Image via Unsplash
Scenery
The UK is an area of stunning natural beauty and many people are only just starting to discover this. There are places that are all over the UK that would make for a perfect holiday for those that prioritize scenery whether you are looking for a beach holiday, a city break or an escape in the countryside. 
Savings
One of the most obvious benefits of a staycation is that you can make huge savings. Holidays abroad can be fantastic and a great way to escape, but when you factor in the cost of travel it can make these difficult to afford. This is less of an issue with a staycation as you can simply jump in the car or get the train.
Take Your Pets
For animal lovers, you do not have to worry about finding someone to look after your beloved pet and worrying about them all holiday as you can simply take them with you. This can bring an extra dimension to a holiday, especially if you have a dog and you are somewhere that you can go for nice long walks together.
Easier to Plan
When planning a holiday overseas, there are many factors to consider such as how you will get to the airport, what time to arrive, how you will get from the airport to your accommodation, what to do about food etc. This is not the case with a staycation as they are much easier to plan. Many people are buying caravans from places like Park Holidays which is a fantastic idea and can make vacation planning incredibly straightforward. This was explained by Park Holidays:
"We believe the combination of health risks, the expense and hassle of overseas travel and uncertainty around Brexit has highlighted the appeal of caravan and lodge ownership at a holiday park. Being able to jump in your car and be on holiday in an hour or two whenever you choose is very appealing to people who have been locked down for several months".
As you can see, a staycation can bring many benefits and not just for 2020 so it looks like they are here to stay.