The coronavirus pandemic has sent the UK into a deep recession. During lockdown, businesses were forced to close, leading to millions of pounds of lost revenue. For SME's it's been particularly challenging, with many struggling to get the help they need.
Banks have been turning down SME's for funding, leaving them with no choice but to look for alternatives. So, what alternative support is available for small businesses during the pandemic?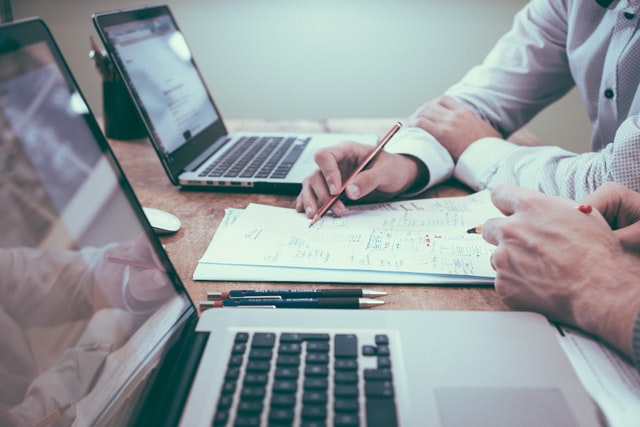 Image via Unsplash
The cash advance
One type of finance that's been helping small businesses get back on their feet is a cash advance. A cash advance from Nucleus can help tide the business over until they get paid. It is based on future revenue and you can typically borrow a set percentage of your credit card sales.
There are a lot of different cash advance options out there, so it is vital businesses choose a reliable provider or you may have to get out of it.
Fintech
Something else that's been helping MSE's during this time is Fintech. Businesses have been forced to adapt to a new way of working, developing more flexible business models.
While Fintech doesn't provide financial support, it does bring in new ways of earning. It also helps to develop better customer engagement, increasing sales. Retail businesses have particularly made use of Fintech technology to help them get back on their feet.
Investments
Unfortunately, a lot of businesses have been forced to sell during the pandemic. However, many have found that bringing in investors has helped to save them from going under.
Even in today's climate, there are still investors looking to grab a bargain. Small businesses have therefore been able to attract investment, helping to keep them afloat while the economy recovers.
Other options out there
Although many businesses have been left frustrated by the lack of support available, there are a lot of alternative options. Crowdfunding is a popular choice for businesses looking for attractive interest rates. Capital finance and grants have also been available throughout the pandemic.
Having these alternative options is a lifeline for many businesses. As banks turn down hundreds of business owners, alternative finance can provide the support needed.
As you can see, there is a lot of help out there for businesses throughout the Covid-19 crisis. While it is certainly a challenging time, it is also providing opportunities for SME's, particularly in terms of growth. Being forced to adapt to different ways of working is helping businesses to identify new opportunities.