Lockdown Stories is a series of short interviews with creative entrepreneurs and businesses that have been affected by the COVID-19 crisis. Since its beginnings, the main goal of Future Positive has been to share inspiring projects happening all around the world and, during these strange and difficult times for independent businesses and creators, we want to continue providing support and visibility. If you'd like to be featured in this series, please get in touch at hello@thefuturepositive.com and tell us your story.
Trace Collective
Founded by Antonia and Aroa, Trace Collective is a London-based sustainable brand for women and men using fashion and radical transparency as a tool for environmental regeneration.
Location: London, UK
www.thetracecollective.com
When did the lockdown start for you and how has your business been affected?
Our supply chain extends across different European countries, so lockdown measures started impacting us early on in March – when the Italian factory where part of our organic linen was been dyed closed down. At the beginning we tried to continue business as usual, which seems unbelievable right now but I guess that like so many business owners we were not willing to understand what the virus was going to mean for business – and life – as we knew it. However, the impact soon cascaded down to all other points of our supply chain until our production fully stopped in mid-April.
As a small brand, this affected us deeply. We had to send hundreds of individual emails to our Kickstarter backers explaining them that we were not able to fulfill their orders as we had promised, and that we didn't know when we would be able to do so. We were left with very reduced stock to sell, which put an incredible strain in our cashflow. And we had to cancel our PR launch for our first collection, which was planned for April and backed by several events across London. We saw months of hard work disappear and, worst of all, we couldn't do much to mitigate the damage.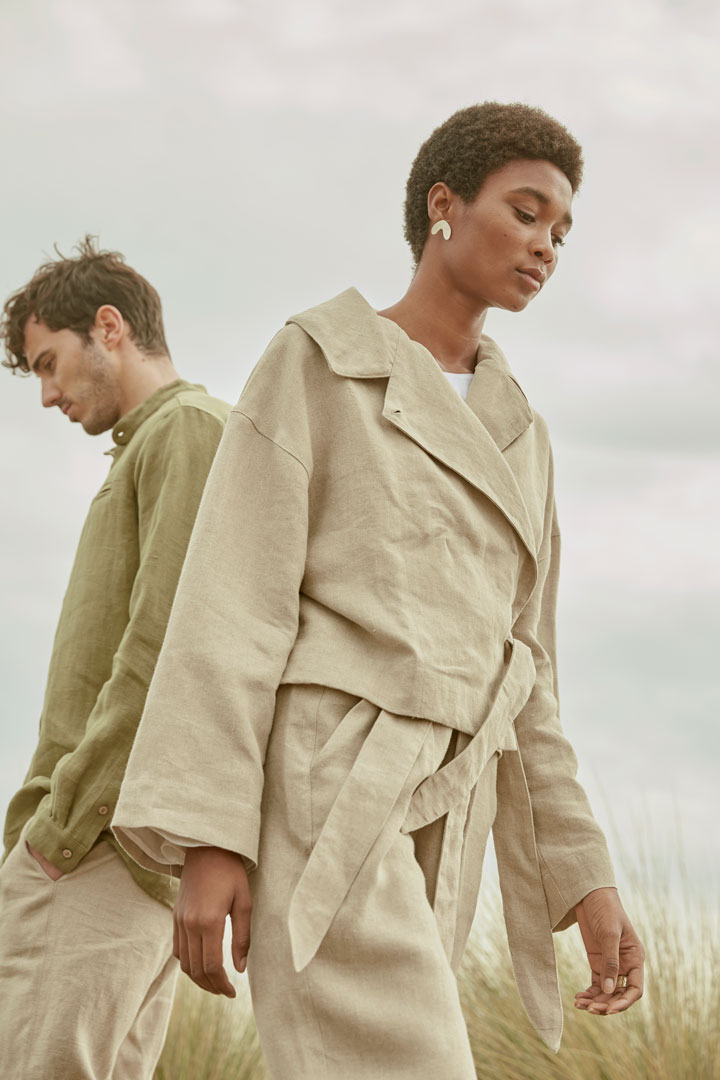 Have you found any new ways of working or have come up with new product ideas during this time?
Yes. We had our first "crisis meeting" early on in March and have changed our approach to work and business development since then. We started working with almost daily goals and check-ins, which have allowed us to be much more responsive to societal changes. And we've shifted the focus of our work from sales and brand development to community building and awareness-raising educational events, which are another of the main avenues for us to achieve impact. We were also able to take step back from the extremely fast paced days that come with entering the market as a new brand, and to spend time developing and landing many of the innovations that were in our to-do list.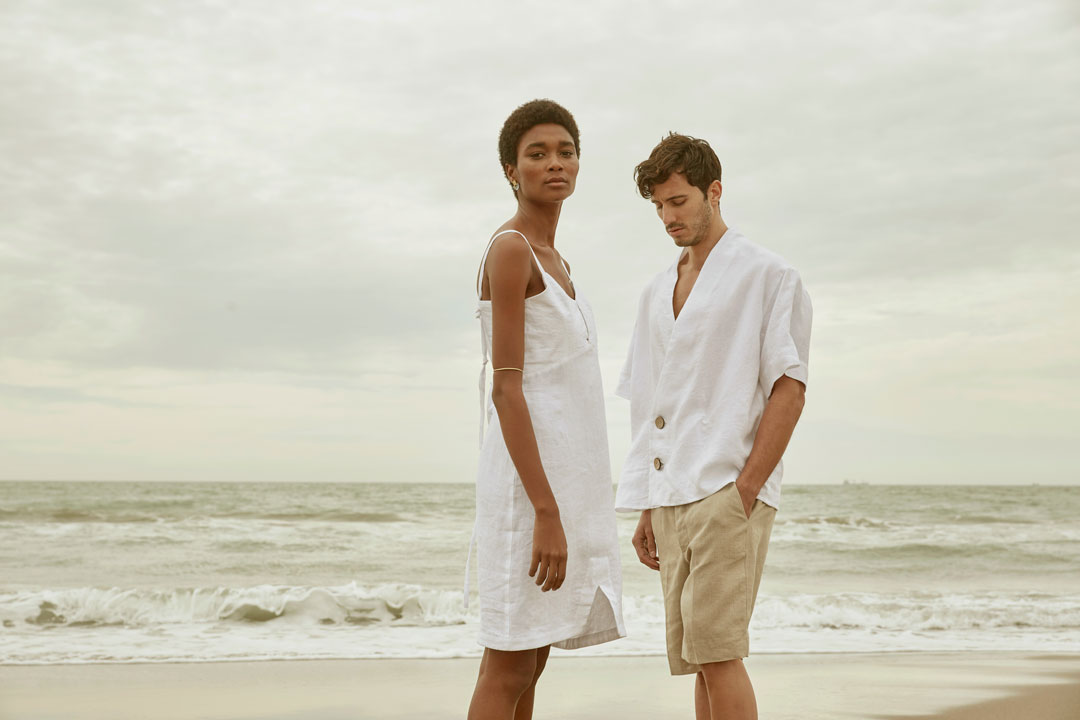 What are some of the positive takeaways you have experienced during this time?
This crisis has made us more agile, more innovative and more determined to persevere in our mission. Curiously, it's also brought us closer to our impact and reminded us why we started Trace. The "no-sales anxiety" was getting really high when we remembered that at we're not in the business of selling clothes – we're in the business of changing how the fashion industry works and how communities purchase clothes. Selling pieces that are designed for circularity and drive environmental regeneration is one of the core ways that we can do that, and a really important one. But it's not the only one, and this period has forced us to refocus on other areas of activity that we had abandoned a little bit. Re-connecting with this mission was incredibly refreshing and has brought us immense energy to keep doing our work.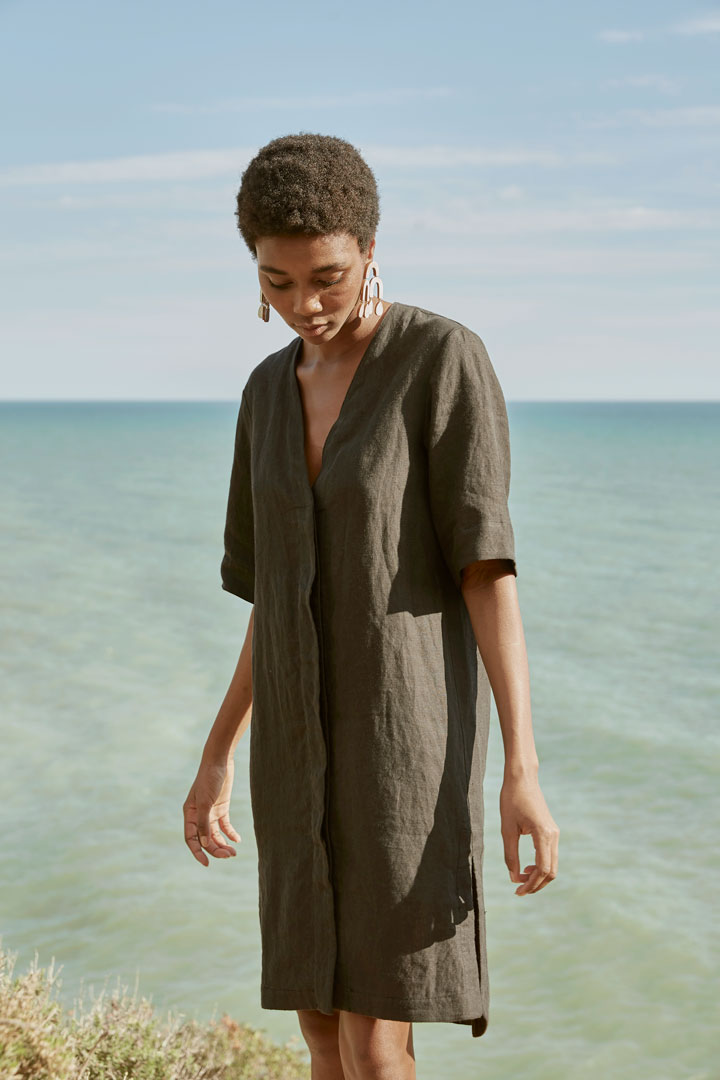 How do you see your business evolving over the next few months?
At this point we've learned not to plan too much ahead, and who could anyway! We have clarity on our impact goals for the next year, that's our north start and the most important element for our business strategy. Then we have canvased different activities that will help us get there, and we're testing every week what works and what doesn't, and pivoting quickly to the next one. What's sure to come is some exciting new services and a new community platform. This period of forced digital interactions has reassured us of how important face-to-face connection and community building is, so we're working on ways to be accessible in physical spaces across Europe as soon as it's safe.