Learning to drive is an important rite of passage and a major life milestone. If your friend has just passed their test and you're struggling for an idea for a gift, try these different ideas, such as registrations, to congratulate them.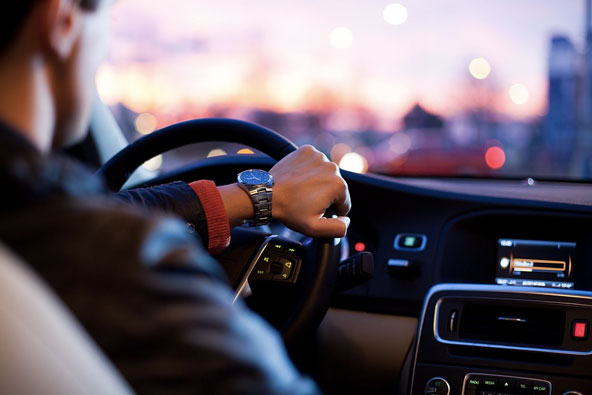 Image via Pixabay – free for commercial use
Personalized number plates

. A private number plate can be a really fun way to add some personality to your friend's new car. Choose a number plate (or let them choose) that shows off their fun side. Personalized number plates are totally unique, so they don't decrease in value either. While they may not increase in value, there is a chance that it will become worth even more than when you bought it.

A fun travel mug. If your friend is a coffee addict who has a commute, a travel mug to keep their drink warm while they drive is sure to be appreciated. This is a thoughtful gift that doesn't have to break the bank. Buy one with a good, secure lid to avoid spills.

A Sat-Nav. Most drivers don't set off anywhere without consulting the Sat Nav. A new driver may be nervous about navigating around when they first start driving alone. A Sat Nav will help them find their way around and explore without stress.

A dash cam. Dash mounted cameras are an effective precaution that many drivers are beginning to use. If your friend is unlucky enough to be involved in an accident, the dash cam footage can be used to back them up in an insurance claim.

An emergency kit. Set up a kit of a few things they may need in an emergency or during a breakdown that your friend can keep in the back of the car. Pack up a bag with a blanket to keep warm, a small toolkit with some basic car repair tools and some long-life snacks in case they're stuck for a while. Add in a first aid kit, and a small torch. You could add some tools for car escape too. If your friend breaks down, they'll be very grateful for this thoughtful gift, when they're warm in a blanket and have a tasty snack to eat while they wait for rescue.

A driving playlist. If you're on a tight budget but still want to give your friend a gift to celebrate their exciting news, why not try something a little different? Create a playlist of songs that you love to listen to when you drive. Go old-fashioned and burn them to a CD with some personal album art, or keep it modern and share a link to a Spotify playlist. They'll think of you whenever they listen to it, or you can listen together on road trips and create some great memories of singing along and driving. 
Whether you choose something more practical like the Sat Nav or a fun gift like the playlist, the new driver in your life will appreciate you thinking of them, and will be able to think about you whenever they use your thoughtful gift.