Edinburgh is a gorgeous city famous for its wonderful mix of Georgian, Victorian, and medieval architecture. Most of the city's main attractions are within walking distance from each other, so you can stay in different neighbourhoods without being too far away from the sights. Here are some ideas on the best places to stay around Edinburgh.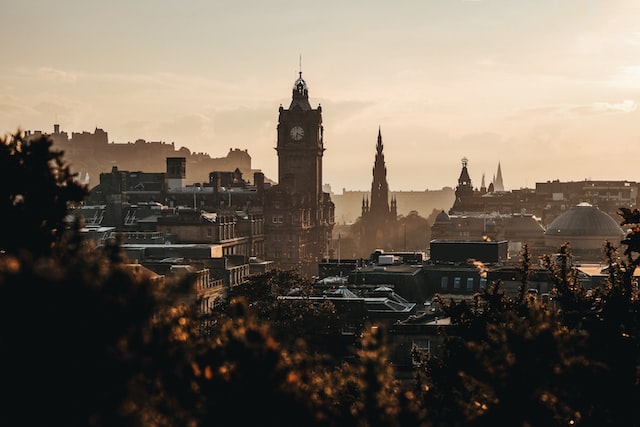 Image via Unsplash
Stay in New Town
Lying north of Waverley station, New Town is the main shopping district of Edinburgh and a great place to stay if you want to indulge in some retail therapy while in the city. You will also find chic bars and restaurants in the area, making it an ideal base for foodies who want to discover Edinburgh's culinary scene.
Flanked by Neoclassic and Georgian architecture, the picturesque streets of New Town are a joy to explore. It encompasses Princes and George streets and some areas in Stockbridge.
Stay near the Royal Mile
Located in the heart of Edinburgh, the Royal Mile is an area steeped in history. It's a short walk away to the Grassmarket and the imposing Edinburgh Castle. If you're here to go sightseeing, the Royal Mile is the perfect area to stay.
The Royal Mile is surrounded by impressive tenements with cobblestone streets interlocking between them. When staying in this area, you'll be within walking distance of great attractions like the St Giles' Cathedral and the Scottish Storytelling Centre.
Old Town
The Old Town is Edinburgh's most famous historic street, perched on a hill above New Town and centred around the Royal Mile. Aside from the medieval architecture and small lanes lined with excellent bars and great museums, Old Town is home to most of Edinburgh's top attractions, which include the Museum of Edinburgh, the Scottish Parliament Building, and the Edinburgh Castle.
If you want to stay in the Old Town, consider staying at Witchery by the Castle Hotel, a popular bed and breakfast accommodation offering a range of exquisite suites.
Stay in Inveraray Castle
During your visit, you should consider staying in a Scottish castle, a popular trend and something not to miss while in Edinburgh. If you want to experience how it is to live like royalty, consider sleeping at Inveraray Castle. Offering superb accommodations, Inveraray Castle is the best place to enjoy an authentic Scottish castle holiday. While staying in the castle, you will have an opportunity to enjoy fun activities like hiking and horse riding across the estate. 
Stay in Fife
Fife is a historic area outside Edinburgh famous for its stunning coastline, picturesque fishing villages, and vibrant culture. It has direct commuter links to Edinburgh, which makes it easier to travel to the capital and explore its famous sites. You'll also find plenty of great places to explore in Fife, such as the East Neuk Villages, St Andrews, and the Tentsmuir Beach and Forest. What's great about staying in Fife is you'll find many historic houses where you can spend the night and an ideal option for those travelling in big groups.