Originally from Edinburgh, Olivia Fiddes makes ceramic objects and homeware from her studio in London. What makes Olivia's pieces unique is that they're solely made using meticulous hand building techniques. We chatted with Olivia to find out more about her interest in ceramics, her design process and future plans.
Product photos by Ben Seeley and studio photos by Alex McLuckie.
When did you get interested in ceramics? Do you remember the first piece you ever made?
My first experience of ceramics was during A Level Art, when our very optimistic teachers asked everyone in the year to make a life-size self-portrait bust out of clay. This had very mixed results. Mine was OK but didn't look anything like me. My mum has it looking at you right when you walk into the house and puts tinsel on 'my' head at Christmas. Whilst this didn't go amazingly, I loved the process and working with clay. A few years later I started pottery evening classes because of my interest in clay and it went from there.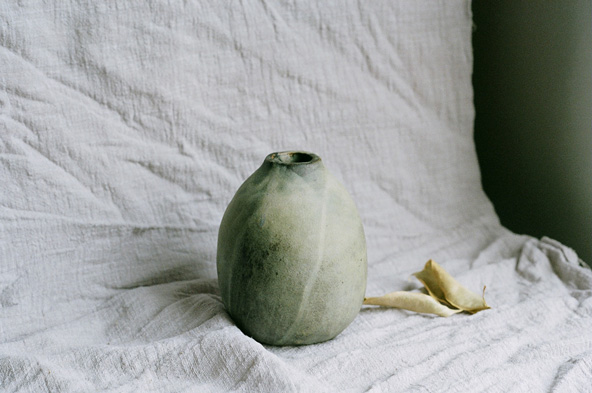 All of your pieces are handmade, please tell us a little bit more about this process and the different techniques you use.
Everything I make is 'hand built' which basically means, in pottery terms, that I don't use a wheel, moulds, or slip cast. This is quite a traditional way of working as it requires very little equipment. I mainly use my hands and just some small tools. Some of the techniques I use are: coiling, slab building and pinching. These are techniques that you can be taught in a few evening classes but I suppose the hard bit is getting pieces how you want them, being neat, and making two pieces that look the same. It's a slower method of working but I think it's this that makes the pieces unique and more expressive. Everything is a one-off when it is hand built which I love.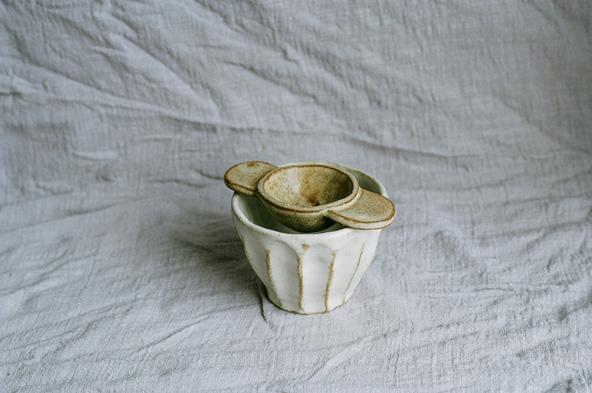 You use reclaimed clay to create your pieces, are there other measures you take to ensure your business is as sustainable as possible?
It's important to me that I don't waste. Especially with clay, there is no excuse for it as you can always give it new life. That is why I use the reclaimed clay from the other ceramicists at my studio. The shared studio I'm a part of, Turning Earth, is very environmentally conscious, from the energy companies they use and the packaging we provide, so it works nicely.
5% of the profits from each piece you sell go to Survival International, could you tell us a little bit about this organisation?
It's a charity I used to work for and have been very passionate about for years so I wanted to make it an in-built part of what I do. Survival campaigns for tribal (or indigenous) peoples' rights which are often disrespected. I find it crazy that to this day tribal peoples are regarded as 'primitive' or 'other' when it simply isn't the case. It's these discriminatory attitudes that enable people, governments and companies to continuously take advantage of them and violate their human rights. Hopefully my spreading the word and contributing, even in a very small way, will mean one or two people will change their perception about tribal peoples. Please visit their website.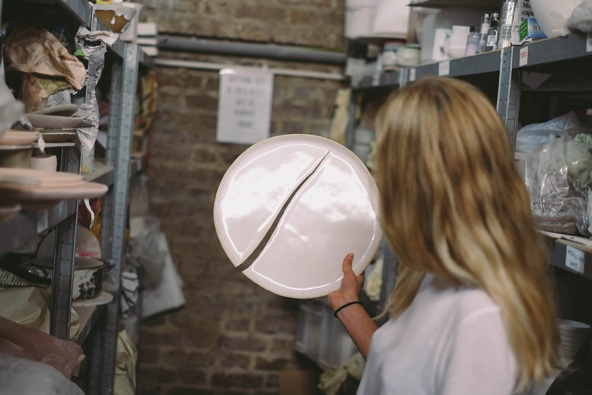 Do you think there has been a change in the way people consume design in the recent years?
I think being able to make your own website and online shop quite easily and cheaply has really changed the way people consume design. I think people are now much more likely to buy from independent designers or businesses because it's much more common and trustworthy – which is great! Although, I think things like Pinterest and Instagram mean that massive waves of design and style trends sweep internationally now. You often see the same things over and over again but this is a good incentive to stay yourself and different.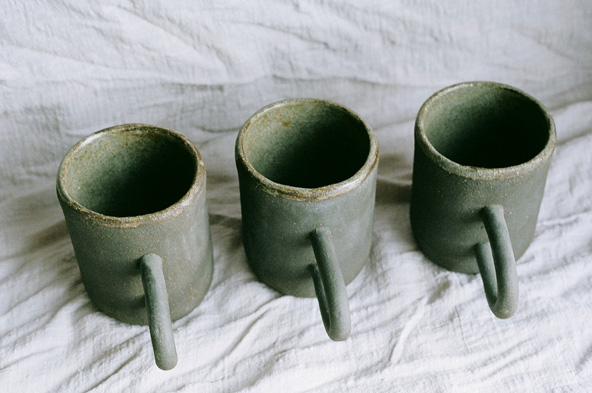 What are your plans for the upcoming months?
I've got a lovely series of light coloured pieces coming out on Bonjour Supermarket, curated by Johanna Tagada. I'm so delighted to have been able to contribute to this beautiful shop. We've also got some new collaborative ideas up our sleeves.
I will be going to LA for a couple of weeks at the end of the month for some work and a bit of lazing around! When I get back I'll be exhibiting work as part London Design Festival (19th-24th September). My studio, Turning Earth, will be holding another incredible sale to coincide with the end of this on Sunday 25th September which I'll be taking part in too. I hope you'll join us!
After this, I'll be working on special ranges for some shops and also organising some hand building workshops which are due to start in October in London and Leicestershire. I'll be posting info and dates for these on my website and Instagram soon. Come along and try your hand at ceramics yourself!