A R Ceramics was founded by Andrea Roman, a Mexican product designer currently based in East London. Andrea's pieces are hand thrown over the wheel and then trimmed, fired, glazed and fired again. We chatted with Andrea to find out more about what attracted her to ceramics, sources of inspiration and her ceramics subscription service The Breakfast Club.
Studio images by Sabrina Dallot Seguro
www.arceramics.co.uk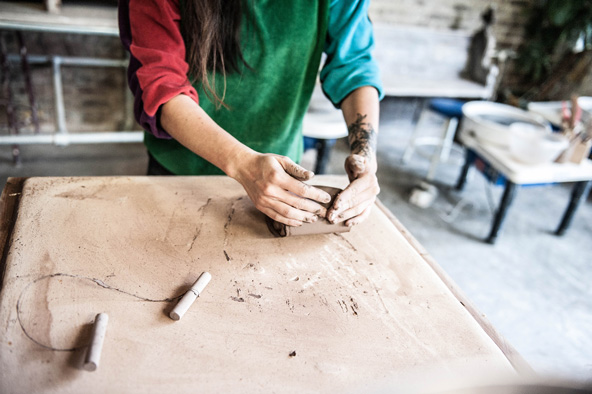 Could you please tell us a little bit about yourself and your background?
I'm Mexican and I've lived in London since 2013. I studied Product Design specialising in Ceramics. When I arrived in London I found an amazing shared member studio called Turning Earth, there I learnt how to throw on the potters wheel and started experimenting with local clays and shapes.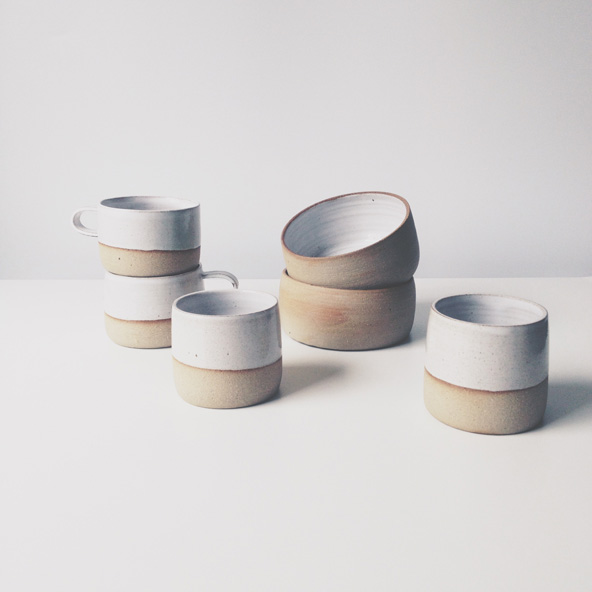 What attracted you to ceramics?
The ability to create something functional and durable in a short period of time and all the possibilities clay involves. I just find hand made objects much more meaningful, we live in the era of mass consumption and mass disposal, I think creating these meaningful objects help people to treasure their daily-use products for a longer time.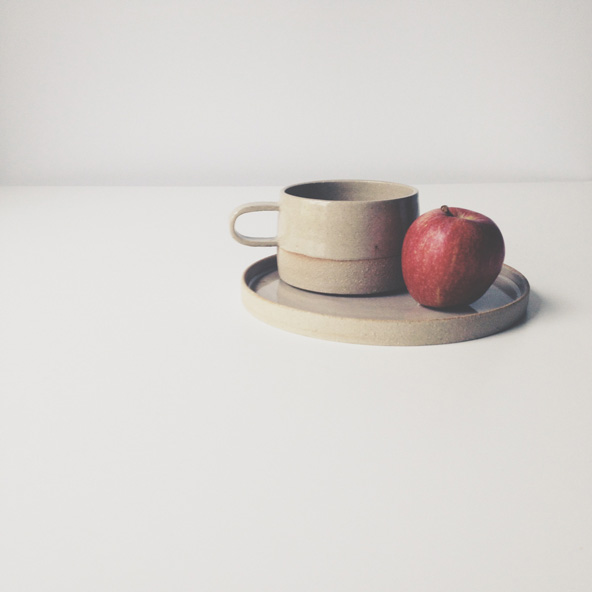 Where do you draw inspiration from to create your pieces?
I like to play with textures, I love when my pieces become a resemblance of their 'muddy' origin: sand, rocks, dirt and mud.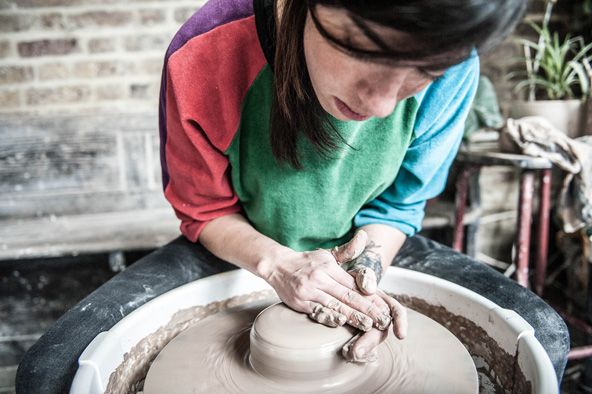 Please tell us about The Breakfast Club Membership.
I came up with this idea to offer people a more affordable way to get a hand-thrown table set. I consider it's important to take the time to enjoy small details from everyday life and breakfast is one of those moments that people tend to skip or rush. I hope the set from The Breakfast Club inspires people to take it slow and share this moment with the ones they love, using these pieces on a daily basis, becoming part of their daily rituals.
Sometimes ceramics can become really introspective and in a way it is a job that isolates you, so for the second edition of The Breakfast Club I decided to invite a very talented designer working in the same studio as I do, Grace McCarthy, to do a sort of collaboration and include her beautiful hand-thrown plates to the Breakfast Club collection. So far, it's been definitely much more fun to work as a team.
The entire table set consists of 16 pieces: 4 tumblers, 4 cups, 4 bowls and 4 flat plates. You pay £84 each month during a 4 month period. I plan to do it once every year, this year was the second edition actually. Each year there are only 6 memberships available, so in a sort of way it becomes a very special way of purchasing something and creating a close relationship between maker and customer.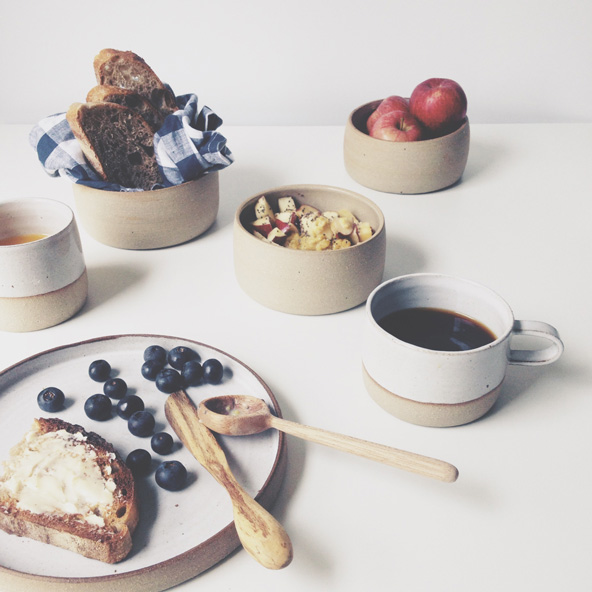 What other projects are you working on at the moment?
Small commissions for wedding presents, throwing new pieces for my stockists, and on a very exciting project. I've been commissioned to develop a dinner set for 12 people that bends into an architectural residence project in Whistler, Canada. The project is fascinating, the site had a big rock in it, instead of destroying the rock to start building the house, the architects decided to leave the rock and develop the design around it, making the rock the main appeal. I'm now in the process of developing the correct clay shades and textures for this project and I'll start soon the next stage which will be the developing of shapes. Can't wait!