Oisín Share is an Irish graphic designer based in Manchester, UK. Though Oisín specialises in print-based projects, he also creates corporate identities and other communication imagery for art exhibitions, and photography for leading international publications.
Oisín is the first to contribute to our new One Question Interview.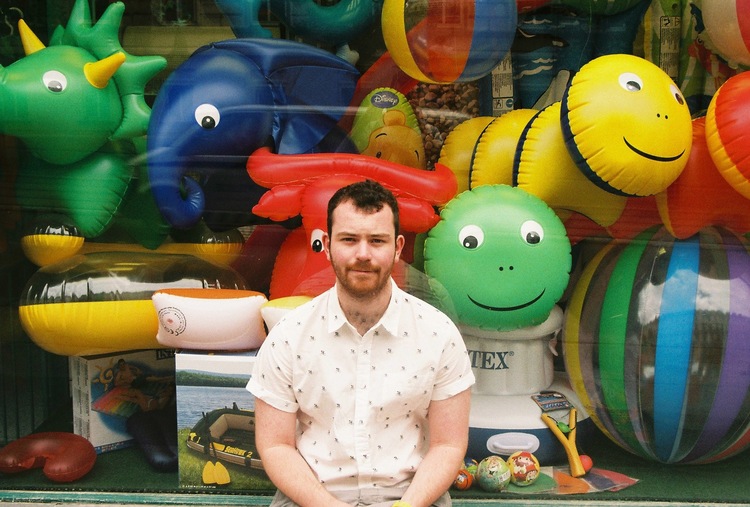 What is the most exciting thing about working in the creative industries? What do you enjoy about being a freelance graphic designer? What are the challenges?
I think I still have the mentality of someone who's just flown the nest, in that seeing my work out in the real world is still a tremendous thrill. The more creative work I do in the industry, the more I get to see it out there around me, which is something I might never get used to.
At present, a lot of the design work I do is for small independent businesses in my local community and it's exciting and encouraging to see something that was previously a thought in my head or a pixel montage onscreen, to suddenly being in the hands of people around me.
Working as a freelance creative is something I never thought I would do, and each day I am so thankful I get to do it – it really is close to 'living the dream'. I always feared there were already enough designers out there going it alone, and perhaps not enough clients out there to merit our efforts, but I have (thankfully) been proven wrong. It is an industry like any other, and the same rules apply to it that would to a coffee bar or bakery: supply and demand, quality and skill, and passion. It's incredible to be making a living doing what I have a passion for, it's something I know is rare in the diverse world of careers. I really do my best to make what I do for people as great as it can be, no matter who the audience. It comes with countless challenges though – the leading one of course being financial. Every project comes alongside a tiring chase for payment, or even uncomfortable janglings of terms and agreements during the quotations and invoices. And of course, the famous 'clients from hell'. When I realised that most of my work would be directed by clients and infrequently self initiated, it really drove me to ensure I had other parts of my life to exhibit creativity or follow other interests of mine. I've been lucky to finally get a website of mine off the ground after years of mulling it over – the European Post – which keeps every day colourful and diverse. I am oddly obsessed with European identity, news and politics and decided to create a site that combines these things. So many designers out there illustrate and create little elements that together add to a wonderful collection of updates and visuals, documenting this continent around us.
It's certainly a challenge to ensure that I don't treat freelancing as a job and nothing more, but at that, it's a challenge that I'm indeed lucky to have. There are few things as energising as an enjoyable challenge, don't you think?