Finding work when you are an independent creative can be a struggle. That's why after hearing stories from their creative friends, Scott Wooden and Nick Law decided to start Easle, a new online platform allowing freelancers to showcase their work and clients to discover and hire the best creators and artists.
Scott and Nick state that "Easle is specifically for the creative arts. The focus for us is on quality across the platform, rather than super low price point, and we're taking the vetting process seriously for creators and clients alike. We have also built a unique system for handling incoming work, allowing both sides to seamlessly negotiate a proposal through conversation and have it paid for within minutes."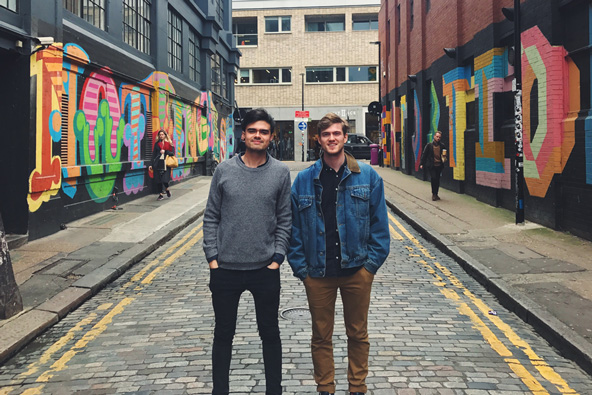 At the moment, Easle focuses on showcasing the work of some of the best illustrators across the world although Scott and Nick have received applications from creatives working in all types of fields and they've noticed "corners of creativity that felt lost online without a true place for them to show off their work with the opportunity to get hired. There's no reason why Easle can't support more niche creative outlets."
Easle is currently comprised of an initial group of 50 illustrators. Scott and Nick have intentionally decided to keep strict limits on numbers with the idea that every illustrator on the platform should be seeing a significant amount of work coming through on a monthly basis.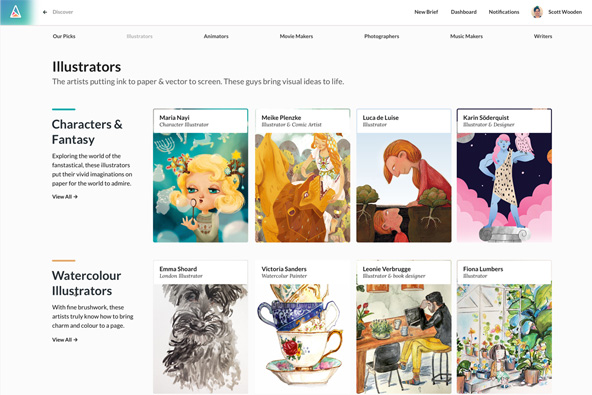 Easle is open for applications, free to use and takes 10% of the negotiated fee.