We're starting a new series of posts in which you can meet students from art schools around the world that are graduating in 2017. If you'd like to be featured on our blog, please send us an email to hello@thefuturepositive.com with some information about your graduation project.
Julia Krewinkel is an illustration student who is about to graduate from the art academy AKV|St. Joost in the Netherlands. We talked to Julia to find out more about her course, her project 'This must be the place' and how someone graduating in 2017 feels.
Illustrations taken from 'This must be the place'.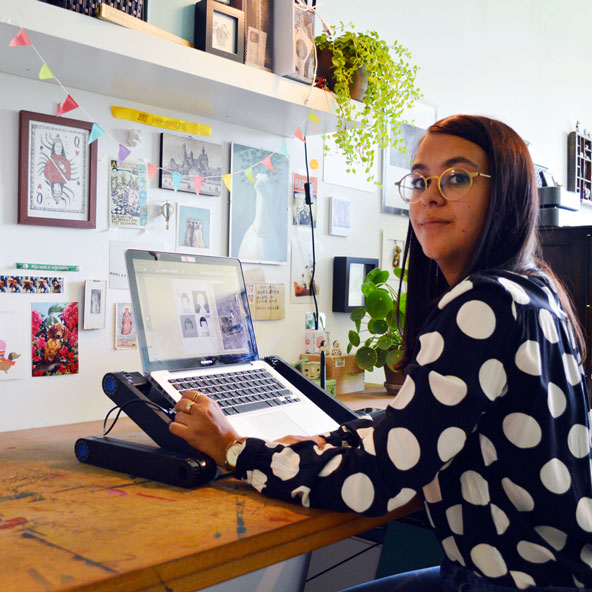 Can you tell us about yourself and your course?
I literally grew up with a pencil in my hand. With my mother as a goldsmith and my father as a painter, my brother and I grew up in a very free and creative environment where I learned to look at the world around me with curiosity and to react with it accordingly. In high school I didn't have a creative outlet, so when I started my first course in graphic design I felt that I was really in the right place. Here I was encouraged to think big in a conceptual way, but also to think about working with clients. After graduating I decided to continue my education with a programme in illustrative design at the art academy. During this course, I learned to position myself in the art world and to make my place in the world. I have become an independent designer; I try to distinguish myself and to use my education in the best way.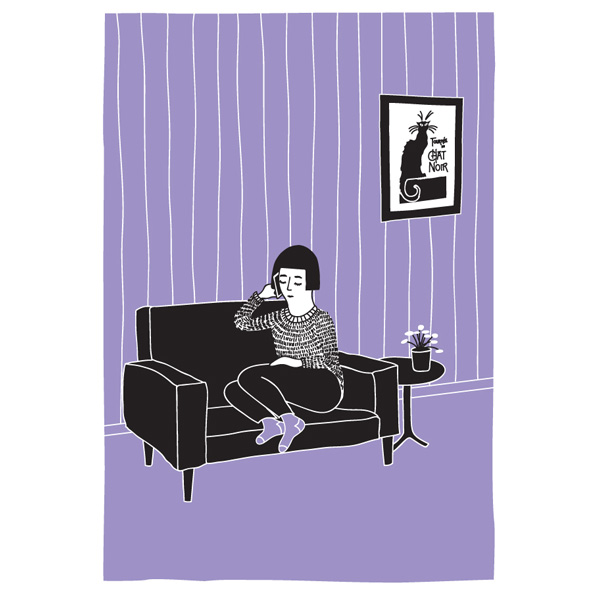 Can you tell us more about your project 'This must be the place'?
For the last four years I have been living in an international student campus in the Netherlands. More than 200 people, from all over the world, live in my building and from the beginning I was intrigued with who my 199 housemates are. I decided to interview these international residents and ask them how they experience their lives in the Netherlands, how they organize their lives and what problems they may encounter. Through the interviews it became clear that many of the residents didn't know their neighbours either and that sometimes they felt isolated and lonely. I decided to tell their stories in a graphic novel where I could show, through many short stories, some of the different ways these people experienced these types of loneliness. The stories show that although everyone experiences loneliness in a different way, the essence of the experience is the same. Ultimately my goal is for the reader to see that loneliness can be relieved if you realize that you are not the only one who has these feelings.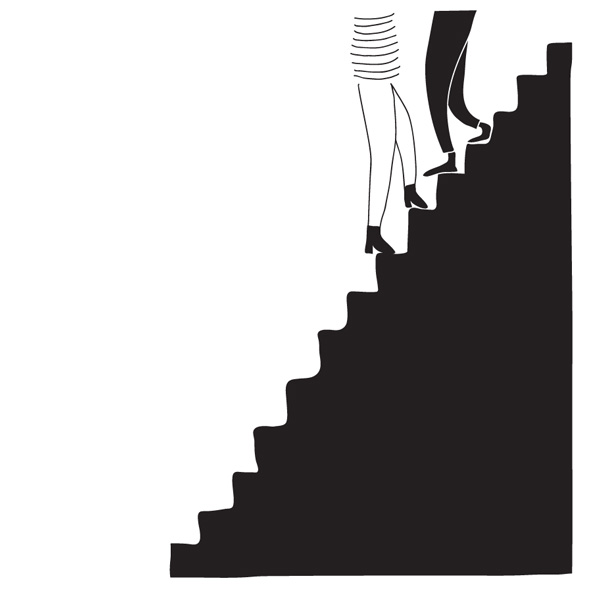 How has your course and school prepared you for life after graduating?
During my education I learned to position myself as a designer. I worked for four years to find my distinctive abilities and apply them. In my third year I worked as an intern in a design studio with a number of classmates, where we worked on numerous different projects and had intensive contact with clients. These experiences taught me how to maintain my own aesthetic while working with the needs of a particular client and project. Alongside my education I have worked independently over the last four years, participating in various art fairs in the Netherlands. Since 2016 I have also been selling my work in an art store in Maastricht.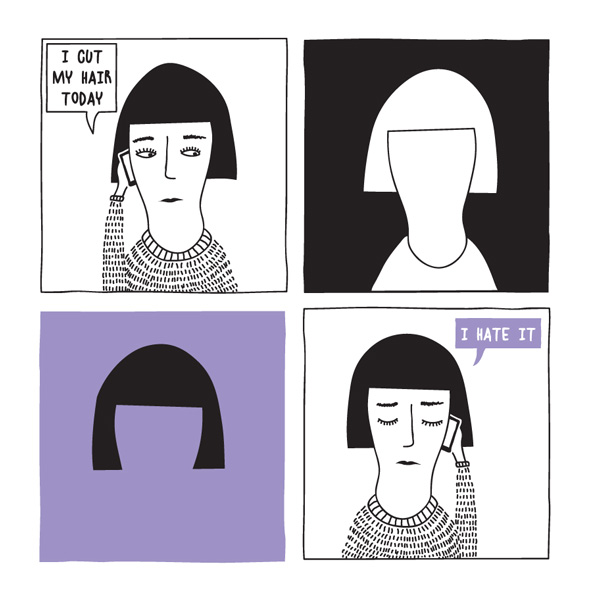 How does a graduate feel in 2017?
Graduating and discovering the workplace is exciting for everyone, but perhaps especially for art students. You don't have the quick guarantee of a steady job and income, so the future may feel unsure and that's unsettling. However, there are some advantages to my situation; I often work digitally and when I have my computer and drawing tablet, my immediate surroundings are irrelevant – the world is virtually at my feet. I'm eager to become part of the creative world and to show people my vision of events.