Peony Gent is a freelance multimedia illustrator currently based in London, specialising in visual poetry and observational drawing. Working across different media – from comics to ceramics – Peony likes to keep a sense of play in her work, whilst maintaining her practice fluid and always open to change. We chatted with Peony to find out more about her education, her favourite projects and plans for the upcoming months.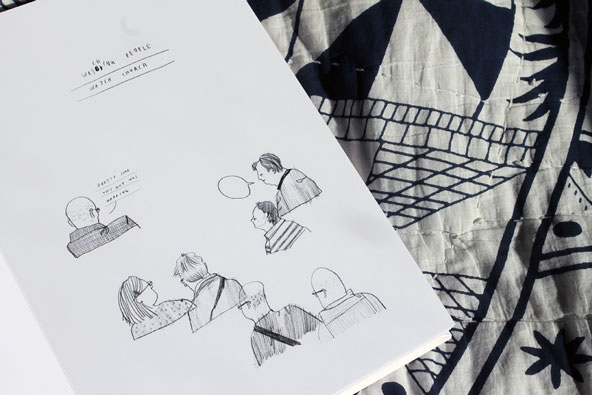 Can you introduce yourself and tell us about your education?
Originally from Cambridgeshire I've lived in Edinburgh for the past five years, where I completed an undergrad at the Edinburgh College of Art. After a year out of education I've recently moved to London, where I'm just starting a two-year master's in Visual Communication at the RCA here.
How would you describe your illustrations?
Describing my own work is something I've never been quite good at, even though I really should have gotten used to it by now. I do like to keep my practice really varied though, and enjoy doing a wide selection of jobs, from bold commercial designs to contemplative visual poetry. I would say, however, that my main love in illustration is the visual narrative/comics making side, and it's definitely the most personal work I create. The interplay between word and image is really important to me in those projects, and the writing is just as valuable as my drawings to me there.
In terms of a consistent visual style though, I mainly work in just pencils and then edit and add colour to my work digitally in Photoshop. That organic hand drawn element is very valuable to me, so even though I could just do a lot of my sketches directly on a tablet, I still like to keep it in a sketchbook first. I feel it stays a bit more free and fluid that way.
A large part of my illustration style is about trying to capture a sense of place and/or character without just directly copying the subject, if that makes sense. A photo-realistic drawing that just copies a subjects appearance without showing any of its energy simply isn't for me. To that end I often create a lot of my work by quickly redrawing the same subject over and over, until I feel like one has really captured the energy I'm searching for. I always keep a sketchbook with me for these observational drawings, and try to use it as often as I can. Often, I'd say around 70% of these drawings turn out like total trash, but it's still worth it for the ones that do turn out well. I'll also often return to drawings from those sketchbooks that I did weeks or months ago and find something valuable there that I hadn't originally seen or needed.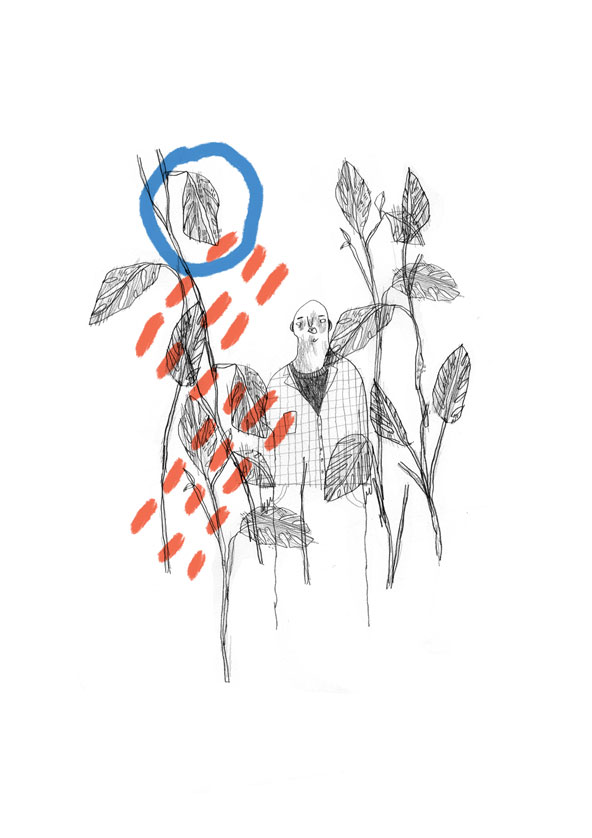 You work across different formats, can you tell us a little bit about each of them?
Whilst pencil drawings are the most common medium I use, I do really love to experiment and have recently got really into ceramics. In contrast to typical illustration work, it's nice that you don't have to worry about deeper meanings or anything, you can just concentrate on making something aesthetically pleasing. I'd love to work on a more cohesive range this year and ideally get a space with a wheel to cut down on production times. In the past all my ceramics have been made very informally in my room without any proper equipment or tools, and I'd like to learn a lot more about glazing and different clays as well.
And whilst I enjoyed printmaking at uni it's been difficult to access any facilities since leaving ECA, but I have kept up making some risograph prints. It's been the only way for me to print large runs fairly cheaply and I do like that organic texture and ability to layer colours that risograph printers give. I'll often take bits of other projects and transfer them into these prints, rather than sitting down with the direct intention to design a new one from scratch.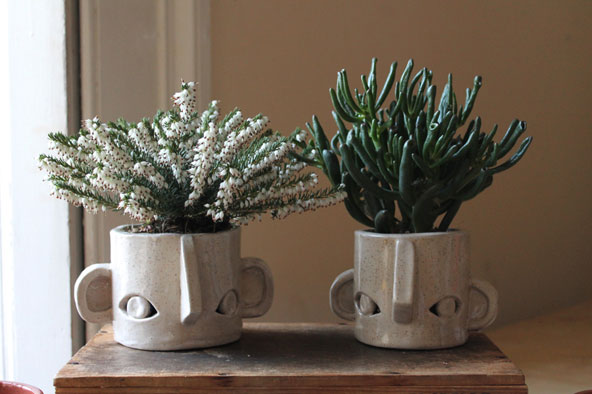 What are some of your favourite projects you've worked on?
The ones I value the most have to be my own comics and poetry projects, they're the ones that always take me the longest to do and they're definitely the most personal. It really means a lot to me when those stories strike a chord with people, and some of the responses I've had to them have been honestly very touching. With each new one I make there's always an element of fear: that I've put too much of myself into a piece of work or made myself too vulnerable.
On the other hand I also enjoy the pay off of making ceramics, it's just very pleasing to be able to use things you've made yourself for everyday practical purposes. Especially when so many illustrations I make only exist digitally in their finished form – it's a nice balance to have physical results of things you've made.
I was also lucky enough to be one of It's Nice That's 2016 graduates and really appreciated the opportunities I got through that. In particular, each of the grads that year got the chance to make a book in collaboration with GF Smith papers and it's still easily the nicest thing I own with my illustrations in it. I made mine as a kind of formal presentation of my sketchbooks and it's a collection of my photography, drawings and writings from the two previous years.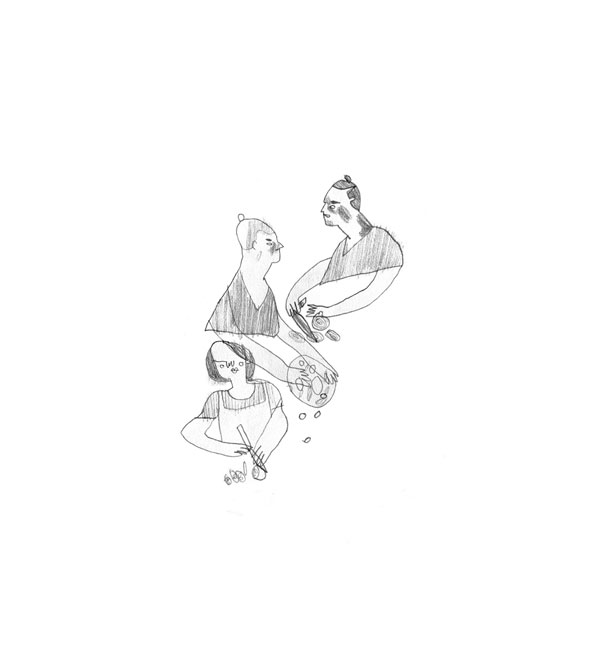 What are your plans for the upcoming months?
Mainly settling into London! I've honestly only ever lived in Cambridgeshire where I grew up or in Edinburgh, so it's an exciting change to live somewhere new and see what opportunities there are here. I've also been working on my very first long form comic and hope to make some good headway on it before Christmas, at least. Having only made short self-published zines before this is a big change for me, especially since I'm usually so bad at committing to one theme or idea long enough to carry it through to the end. It is still very much in the early stages though, so we'll have to see how it goes…