Jennifer Argo is a Glasgow-based artist, working across different fields and looking at complex adaptive systems in nature as inspiration for smart design, and as a metaphor for the way communities develop and grow. We interviewed Jennifer to discover more about her practice, her work designing sanctuaries and her plans for the next few months.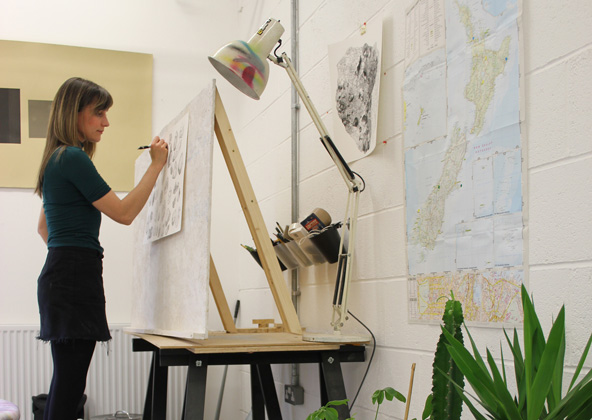 Could you please tell us about your education and background?
I studied at Gray's School of Art in Aberdeen, in the north-east of Scotland, specialising in Photographic Electronic Media, which was then combined with sculpture in the last year, which was great! I loved getting into the workshops and working with the technicians, doing more hands-on stuff. I developed a practice that utilised illustration, photography and sculpture, as separate mediums or combined to create installations.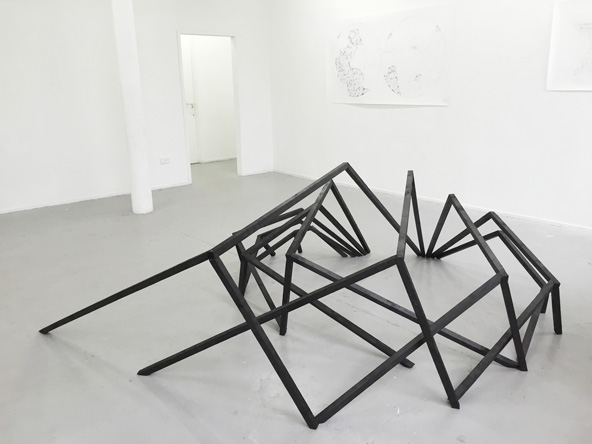 You work across different fields, ranging from photography to installation. Could you tell us a little bit each of these and how they relate to each other?
I like working on different types of projects, it's nice going from working on intricate drawing studies in the studio then getting outside and working on large-scale structures, or documenting sites to draw from.
Both my illustrative and sculptural work looks at natural structures, as inspiration for sustainable design, and as a metaphor for communities, the way they develop and bridge, and as a reminder that we are part of a much broader environment and timescale. I try to do this through referencing timeless, ubiquitous structures.
Photography feeds in to this too, in that I like to document interesting geological and botanical formations as a starting point for illustrative works and as stand-alone images. I spent time in Iceland a wee while ago looking at the complex, ever-changing formations of glaciers, basalt formations and the tectonic ridge for inspiration, and to highlight the breath-taking characteristics of sites that change and form over millions of years.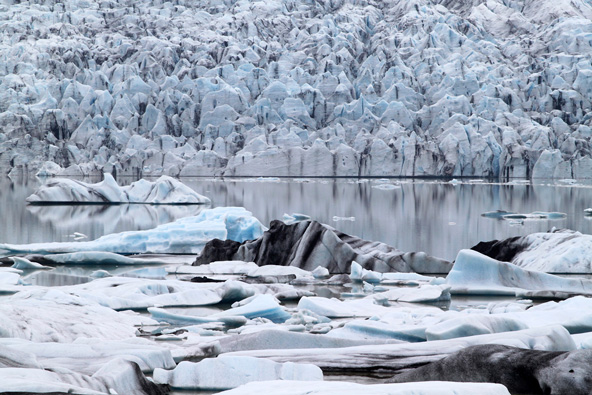 We're interested in finding out more about your collaborative work designing sanctuaries. How did it start? Can you take us through the different projects you've worked on so far?
I started working with an architect called Lee Ivett on a series of workshops at Glasgow Sculpture Studios with a group of teenagers from an arts charity called Depot Arts, designing an entrance structure for a local nature reserve. We had similar ideas about building relaxing environments in the city, spaces that provided a similar sense of peace that churches do, without any religious bias, where people could relax individually or collectively.
We ended up designing and installing a bamboo sanctuary in Caledonia Road Church ruin, a beautiful site with lots of plant-life, which is run by arts organisation Wave Particle who had opened the site up to artists and students to test ideas. The space is one of a number of Stalled Spaces sites around Glasgow, provided by Glasgow City Council to regenerate spaces through creative activity and open them up to their local communities again through series' of events and on-going projects.
Lee and I created a second sanctuary space last year at Hello Wood: Project Village in Hungary, working with a group of 10 students, designers, artists, and creatives to develop and build a sanctuary over the space of 10 days. Project Village is a live-build blueprint for different types of sustainable community dynamics and communal spaces, including the festival itself and the way everyone works and lives together during it. Applications just opened for the next round of the 3-year project due to start in July, I recommend it to anyone interested to get involved!
I'm working with a small team of architects, engineers, joiner/carpenters, musicians, designers and tacticians at the moment on a project for this year's ArchiFringe festival in Scotland in July. We're in the process of designing a sound installation and sanctuary space that we will be installing in a woodland area near Glasgow, working with the elements to create gentle music for inhabitants in the space.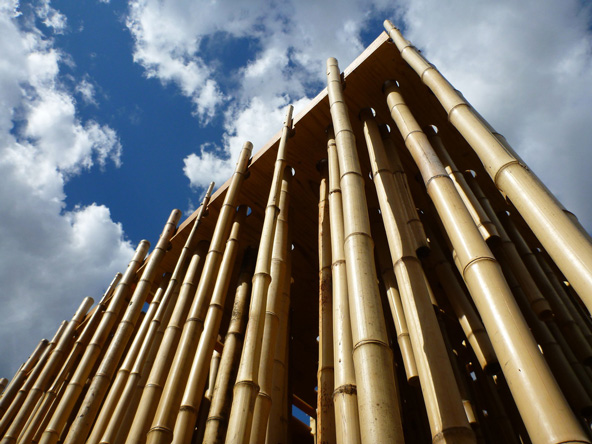 You've recently won a travel award from J.D.Fergusson Arts Award Trust to travel to New Zealand. Could you tell us a little more about it and what will you be working on during the trip?
I'll be heading to New Zealand at the end of this year, to trek and travel across areas of the alpine ridge in the south and the sub-tropical regions in the north, to document rare geological and botanical structures. I'll also be visiting the Longbush Eco Sanctuary and Welcome Centre near Grisbourne to meet with the anthropologists, ecologists and architect behind the Welcome Centre, to find out about the work they do there and to volunteer for a few days. I'll be gathering lots of imagery to make new work and get some inspiration for new installations based on the natural structures I find. I'm interested in forms, and organisms that use closed-cycles of resource management, mutually-supportive ecological systems, or natural structures that are extremely strong and durable, while using as little material as possible, as inspiration for sustainable design and architecture.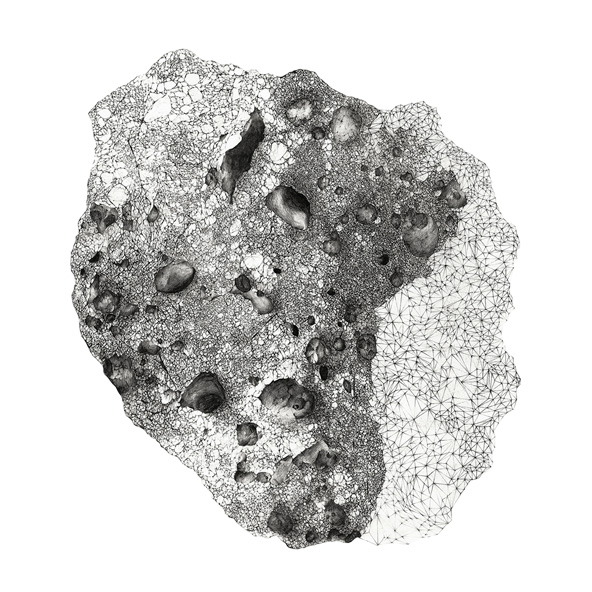 What else will you be working on in the upcoming months?
In the next few months I have a few small shows opening at ForFikaSake and Glad Café in Glasgow, as well as workshops and a pop-up shop at Fika  on 21st-22nd of May.
I'll be working with the team I'm taking part in ArchiFringe with (Shirley Hottier, Therry Lye, Grace Mark, Michael Bleach and Douglas MacGregor) on the sanctuary. We will be finalising the structural design and how we are going to install it across a stream, making our own recycled materials at the Sculpture Studios to clad the space, before installing it at the end of June.
I'll be hosting a public workshop at Glasgow Sculpture Studios in July, constructing temporary den spaces in the community garden. I'll also be working on a few commissions; designing and making planters and light fixings for the interior of a house, furniture design for the garden of a public library, and a large-scale illustration for a shop front, then illustrations based on coffee-plant molecules for a coffee festival in Glasgow.