Nobody creates music in a vacuum. Everyone has their heroes: people who "showed them the way" and introduced them to incredible new sounds. 
When you're just starting out creating music, though, you don't always know where to draw inspiration. Sure – focus on your particular genre. But a lot of the most successful artists in history looked to the past to create their sounds. Maroon 5 went back a long way, borrowing from Beethoven to come up with their catchy tunes.
Of course, if you read this blog on the 5 Online Must-Have Music Tools, you'll know that there's more to a successful music career than just pure artistic inspiration. You need technical skills too. But don't underestimate just how much particular artists could inspire you to create incredible tracks.
U2
U2 probably isn't the first band that springs to mind when you're looking for inspiration. But there is no doubt that the band created the modern soft rock sound. Before Bono and The Edge, rock was very much rock 'n' roll. After them, it became way more progressive.
The Beatles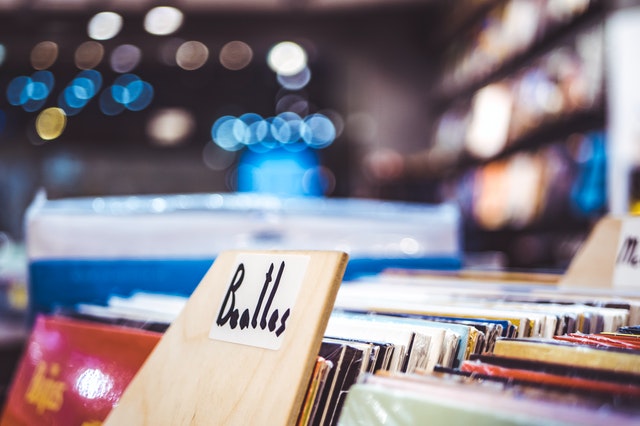 The Beatles are widely regarded as the most influential band in history, beating out Bob Dylan, the Stones, and even the mighty Elvis himself. 
The reason this band is so influential has to do with the sheer number of new sounds it introduced, plus its ability to rock a crowd. It might be more than fifty years old now, but the music still feels fresh somehow. Who knows – it might yet come back around? We're currently seeing an eighties revival. What about a sixties one too?
Jimi Hendrix
Jimi Hendrix was probably the greatest guitarist to grace the surface of the Earth. The man was able to riff like nobody else before or since. And he had a knack for coming up with melodies that strummed on your soul.
He was also very influential on how music looked. Like Elvis, he understood the importance of visuals. 
Bob Dylan
It's hard for any history of music to make sense without mentioning Bob Dylan. The man was a musical genius, and he's been touring around the planet since the 1980s. That's a long time for anyone to spend on the road.
Bob Marley
Bob Marley's genius was to take traditional reggae and somehow repackage it for a western audience. You might not think it, but practically every reggae tune you've heard in your life came from Marley. He is so dominant in the genre; it is ridiculous. Now many people know his music because modern artists sample it so often.
Michael Jackson
Michael Jackson was a massive influence on music, especially during his heyday in the eighties with Bad and Thriller's release. The man combined dance moves with exciting visuals and vocal inflections. He had a knack for working up a crowd and making his music participatory. He might have been one of the strangest people in the industry, but that was also a part of his genius. It's a shame it all ended so tragically.