Larisa Coto is the founder of DDomingo, a product design studio from Costa Rica creating handcrafted concrete lighting, furniture and homewares. We chatted with Larisa about her background, the inspiration behind her designs and why she decided to work with concrete.
Photos by Gregory James
Could you please tell us a little bit about your background and education?
I'm an architect based in Costa Rica and I'm the founder of DDomingo (Handcrafted concrete products, lighting and furniture). Design in general is something I am passionate about since I was 12 years old. I studied architecture in Costa Rica and in Buenos Aires, Argentina and in 2 months, I will have my master's degree (Architecture and Environment) from Wismar University in Germany.
What made you start your own business?
Firstly, my parents' influence, definitely. My parents built their own businesses when I was growing up. Secondly, working in several architecture studios gave me lots of experience and knowledge in different areas of design. By having the opportunity of working in different cities, I was able to make contacts and was lucky to be reached by them. At that point, I decided that it was a good moment to start my own studio.
Why did you decide to work with concrete and not another material?
Concrete is a strong material but sensitive at the same time. You can have infinity of finishes on a concrete piece – different textures, colours and shapes. The surprise factor is one of my favourite things about this material – you never know how it's going to look like until you demould it.
I have noticed that people are surprised to see this material used in product design, mainly in smaller pieces. People always touch it and feel attracted to the surface.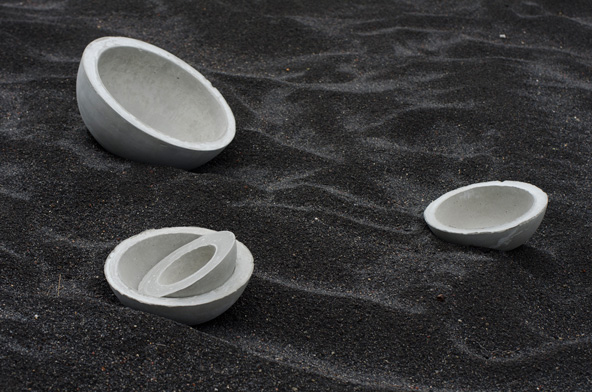 What is the inspiration behind your designs?
My biggest inspiration is nature. I am constantly exploring and searching my surroundings for new ideas. It is very easy to be inspired living in a tropical country like Costa Rica. Patterns, textures, organic shapes and colour palettes are my main focus when I am looking for some inspiration and creativity.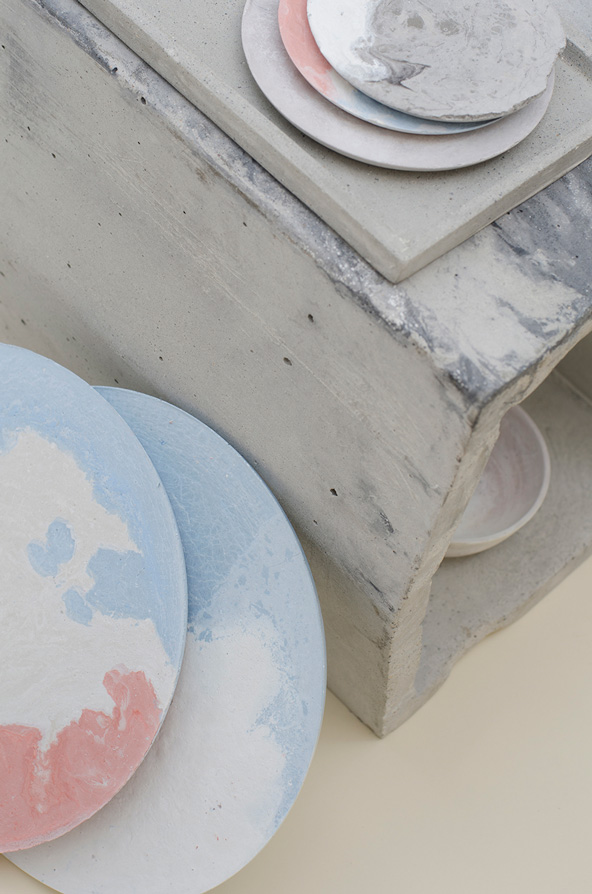 You design from furniture to homeware, is there any type of product you'd like to experiment with?
Lighting/lamps is something I have been working on. Incorporating light into a product is something that has become an experiment. Light reveals textures, colour, shapes and transforms spaces. Also, I have been working with some other colleagues, exploring art and fashion. We are preparing 3 new collections for the coming year, combining concrete with new materials and concepts.