Future Positive was born out of love for people leading creative, innovative projects and business. In the last couple of years, we've spoken with many young entrepreneurs and listened to their fascinating stories. It's always interesting for us to hear about the motives for starting their projects.- often we hear that they couldn't adapt to the corporate working environment or simply wanted to control their own destiny and feel satisfied with what they were creating.
Looking at some of our favourite projects on the site made us realise that it's not simple to describe the entrepreneurial personality. People we feature on Future Positive are ambitious, independent, creative and visionary. Many of them make personal sacrifices to achieve their goals and make their dreams come true. What connects them all is their passion and love for their work, which makes them succeed and thrive.
In this spirit, we're are very excited to introduce you to our latest partnership with BOSS Orange Watches. Dedicated to young people, BOSS Orange Watches provides the key for success through passion. The brand empowers people worldwide to express their personal lifestyle and to tap their full potential to succeed in whatever they do, which we can really relate to.
The latest collection is for those who value their individuality and cultivate mobility and spontaneity as parts of their personal mindset. Some of our favourite watches from the collection are inspired by travel and street design, and all of them are made from the highest quality materials to ensure they accompany you all the way through your journey to success.
The Brisbane family embraces a cool and urban style – the watches feature a stainless steel case and bracelet in dark grey and a mat finish. The Sao Paulo models are inspired by real divers watches and are the true interpretation of Boss Orange's youthful spirit, featuring a stainless steel case and a black silicon strap. Our favourite style has to be the New York, with its oversized black case and a unique dial texture giving it a rough and unpolished look, completed with a folded steel bracelet featuring the same pattern as the dial.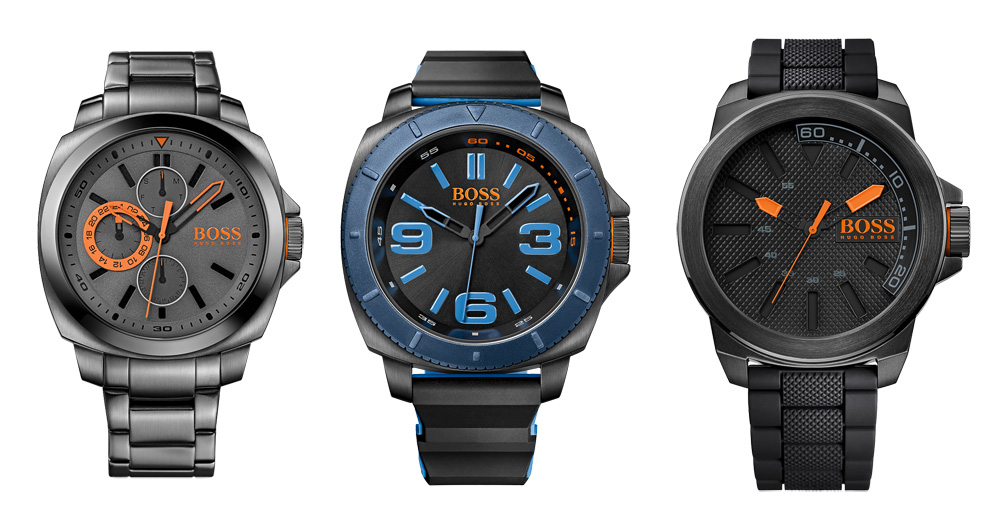 Over the next few weeks we'll be putting one of the watches from BOSS Orange new collection to test, so make sure you come back to see our review and find out more it!


This is a sponsored post, written for BuzzParadise campaigns in partnership with BOSS Orange Watches