Pamela Magpali and Barbara Mattivy are the founders of Insecta Shoes, a Brazilian shoe label transforming fabrics and prints from vintage clothing into vegan footwear.
Insecta Shoes' Oxford shoes and Chelsea boots are made in Brazil, handcrafted in limited numbers and every single model is unique.
To find out more about this innovative enterprise, we asked its founders about their background, the manufacturing process and the future of Insecta Shoes.
Photos by Miguel Soll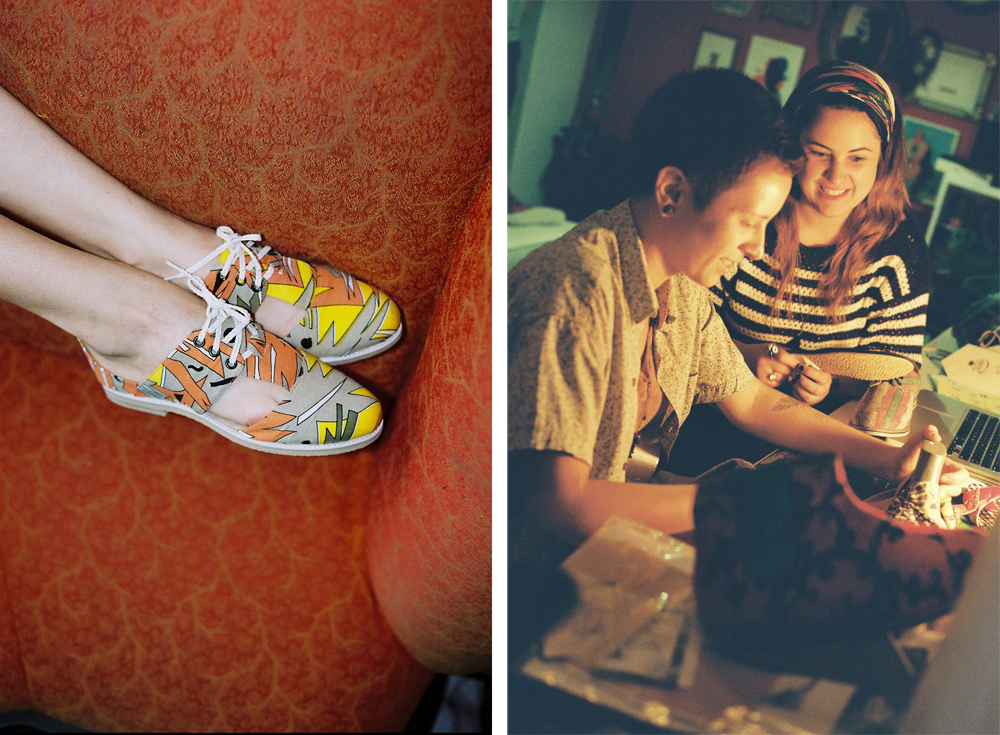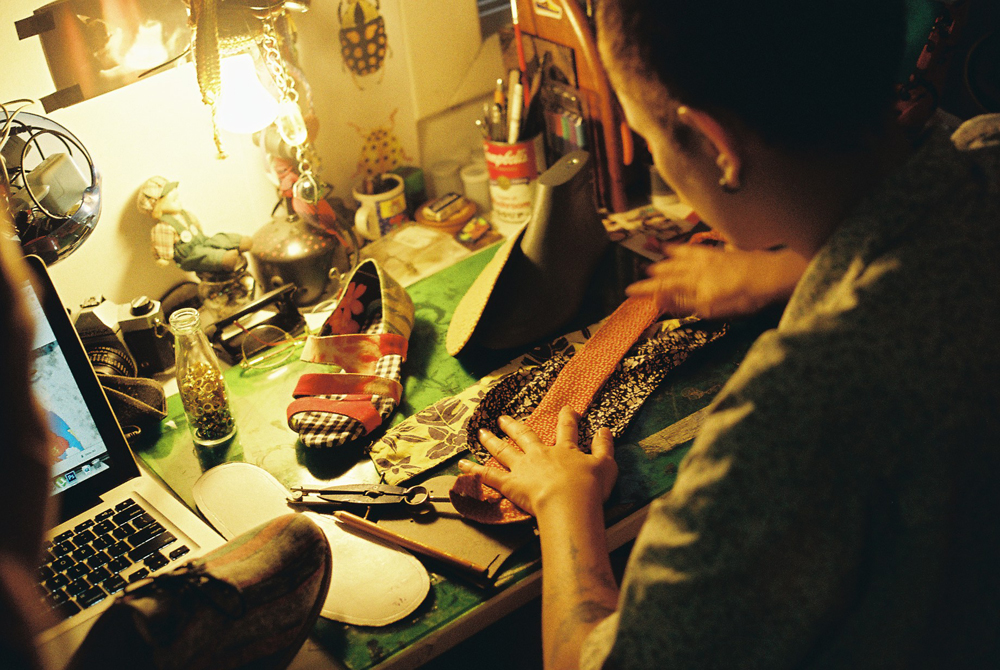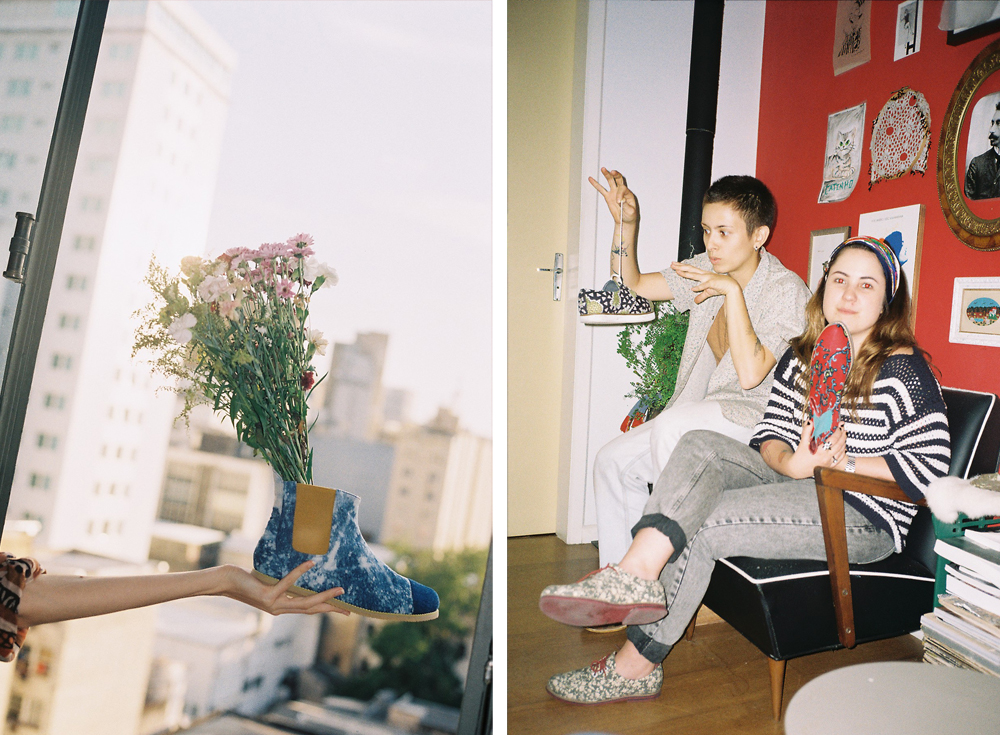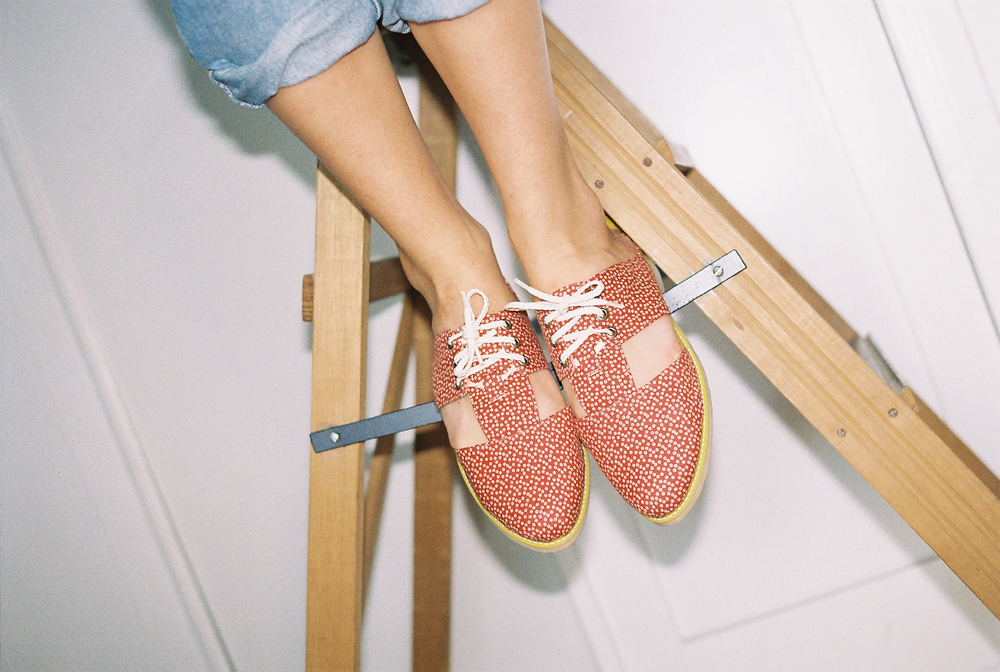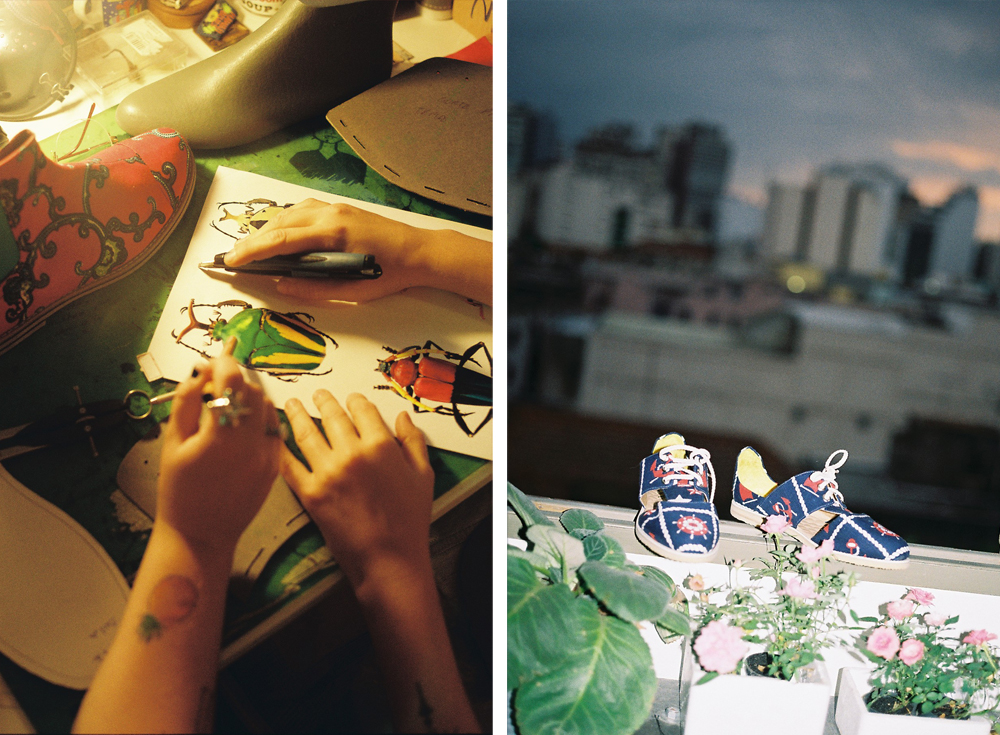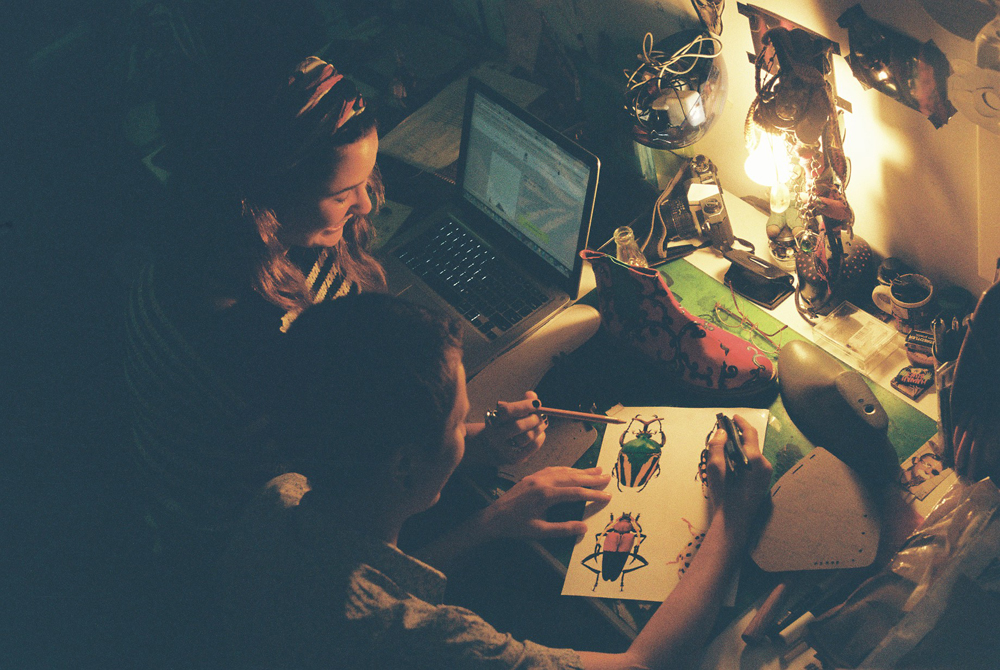 What made you start your own shoe label? What was your background before Insecta?
I worked in fashion and digital marketing for years, and also ran an online vintage store. Pamela is a shoe designer and she had her own shoe label for one year. One day we met and we both loved each other products, so we talked about creating a collaboration between both brands. I had some really over sized vintage shorts and blazers that had amazing prints but I never had the time to adjust the sizes, so she suggested we could make shoes out of these clothes. I absolutely loved the idea, and that is how our 1st collaboration was born. Everything sold very well, and we did a second one, that was even a bigger hit.
I was moving to Canada and needed someone to help me manage my business in Brazil, so we partnered and created Insecta Shoes. We launched in January 2014 and everything is going super well. We're growing organically but pretty fast, which is great but scary at the same time.
We're interested in knowing a little more about the process you follow to design and manufacture your shoes. could you tell us about it?
Sure! The video below illustrates how everything is done. First, we design the shoe and create a real sample from it. We test it, tweak and adjust, and them approve it. This is what Pamela does while I'm sourcing and hand picking all the clothes from vintage suppliers. Then we deconstruct the clothes by hand and back them with a thicker fabric. All the raw materials go to our little atelier and they produce the shoes according to our combination of design, prints and colors of soles and lining.
Insecta Shoes by Volt Project from Insecta Shoes on Vimeo.
How do you source the clothes you use to manufacture your shoes? 
They're all handpicked at vintage suppliers or vintage/thrift stores in North America. It's cool because sometimes we find really great prints in clothes that have a terrible fitting and probably no one else would wear them – we give a new use for that piece of clothing. We love this part of the production process because we have so much fun hunting for prints, it's also very nostalgic. Once we found a cook/chef pair of trousers with an amazing vegetables print, we went nuts! Eggplants, cabbage, tomatoes, all over!
All your shoes are unique. Have you worked with a print/fabric that you wish you could have used for more shoes?
Yes, definitely! It's a pro and a con to have such exclusive shoes. There are fabrics that we were able to produce 3 pairs with and that's it. We wish we had the best ones for each of us and for our customers, but it's impossible. But the great part of it it's that no one else in the world will have the same shoes as you, not even the slightest chance for this to happen!
Have you thought about expanding Insecta shoes to other type of products?
Yes, absolutely. We have tons of ideas coming up in the next months, for the shoes and for other products. We can't tell much right now, but there are amazing things on the way 😉