Founded ten years ago by Sérgio Gameiro and Filipe Cardigos and based in Lisbon, wetheknot is a fashion label focusing on a limited range of essential pieces made with premium materials and designed to be used on a daily basis.
We caught up with Sérgio and Filipe to find out more about the beginnings of the brand, manufacturing their pieces in Portugal and the impact of COVID-19 on consumer habits.
www.wetheknot.com
Images courtesy of wetheknot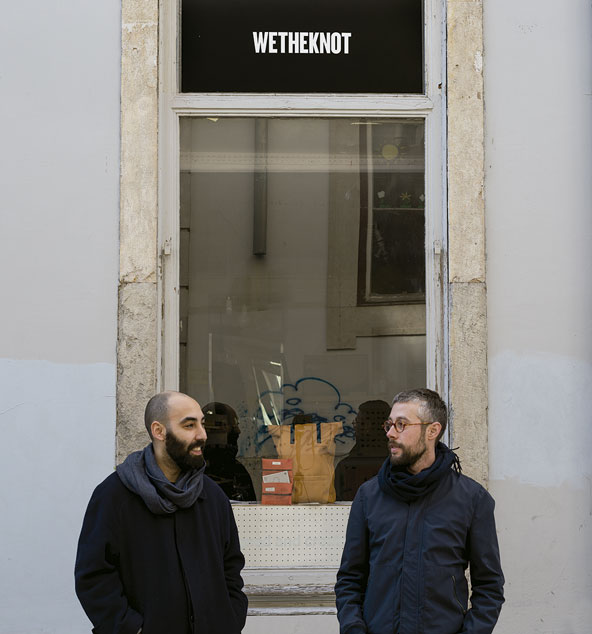 Who's behind wetheknot? What made you start your own fashion label?
I started wetheknot together with Filipe, as a personal side project, around ten years ago, with the idea of creating design objects for contemporary everyday life.
I am a fashion designer and Filipe is a graphic designer — our common interest in high-quality long-lasting items made us wonder about how we could join forces to create these pieces that we could not find on the market, at least in the way
we wanted.
At the beginning our focus was mainly on accessories: pouches, pencil cases and roll-top backpacks in vegan leather — all with a minimal design and in a very resistant material, which allow them to stand up both to regular use and seasonal
trends, and which gave them the distinctive feature for which wetheknot got to be known internationally.
What makes wetheknot stand out from other fashion labels in the market?
We want to inspire people to live with few timeless pieces that are made to last. For this reason, we only offer a limited range of essential products made with premium sustainable materials and designed to be used on a daily basis — without limitations on specific circumstances or rigid social norms.
Our permanent clothing collection, launched last year, was indeed conceived to adapt to day-to-day routine and to respond to social and environmental issues with a conscious alternative.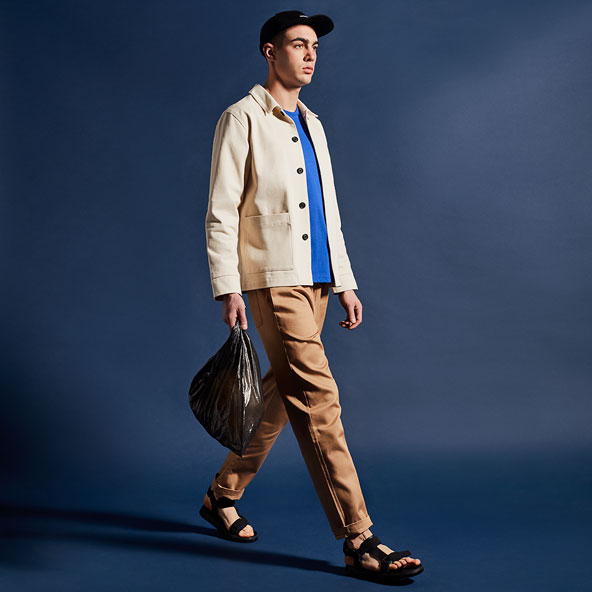 Portugal has a long tradition in clothing manufacturing, can you tell us more about how you use your country's resources to create your pieces?
Our aim is to involve local family-run businesses as much as possible, for this reason all of our products are made here in Portugal. Thanks to our partners' expertise we can guarantee the best quality and durability, and also contribute to the national development in this sector. People all over the world are amazed by Portuguese manufacturing abilities and — of course — we are very proud of promoting that.
Can you tell us more about your latest collection?
The limited edition collection was created with the intention to complement our actual selection — adding more colors and more cuts, still following basic clean lines and minimal details. We got the inspiration from regular routines and day-to-day habits, which always change in form and always allow us to adapt to what is going on in our lives, in the lives of others and in the society at large.
Often, there are some practices that go unnoticed or overlooked, but on which we rely on — taking them almost for granted. Until the moment when things change and we have to embrace new challenges — to continue evolving.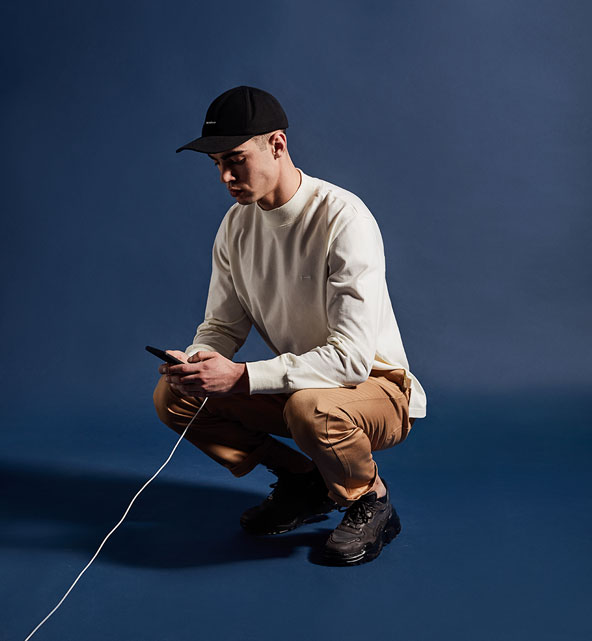 With COVID-19 hitting the fashion industry hard right now, how do you see consumer habits changing?
People in general — we do not really like the word consumers 🙂 — will focus even more on essentials. Times like the ones we are going through can help us think more about our choices and our actions and on their consequences. We hope customers will give a preference to small independent brands instead of big groups, prioritizing local production and ethical methods. The world was already facing a huge issue — about climate change and unsustainable practices — and now we have the opportunity to reflect before "going back" to the way things were done before.