If you are still trying to decide whether to take a staycation this year or go abroad once again, read this article. There are many great reasons to choose a staycation over a holiday abroad, so we have selected five of them to look at more in-depth. Hopefully, this will help you to decide.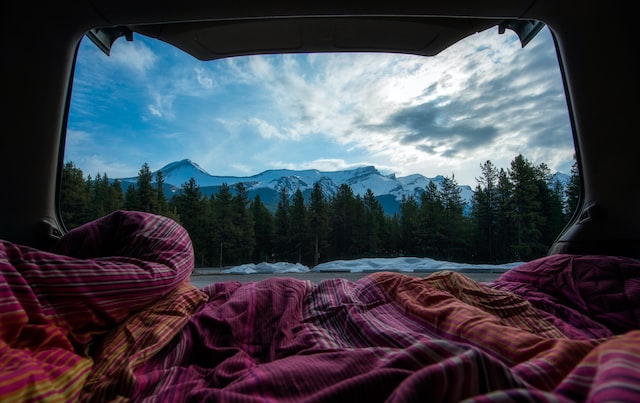 Lower Cost 
Staycations are great for lots of reasons, but one of them is the overall cost. Instead of buying a flight, accommodation, and tickets for excursions, you only have fuel and food costs to pay, which work out substantially cheaper. You can then re-invest the savings in your family. 
Holidays abroad cost hundreds of pounds per person, which is money you can save with a staycation. Think of what you could do with hundreds of pounds in your family home. You could install an outdoor patio for the summer or energy-saving windows for the winter months.
Eco Friendly 
A staycation is far more eco-friendly than a holiday abroad, so if you are interested in reducing your carbon footprint and passing those same values onto your children, then choose a staycation for your summer holiday. If you don't have a campervan, you could always rent one. 
Although a camper van is not the most eco-friendly option – especially if it's powered by conventional gas – it is still substantially better than an international flight. Additionally, you will be spending less on food and supporting the home economy; it's a winning situation all around.  
Whole Family 
It can be difficult to take the entire family on an overseas holiday; you need a pet sitter. Although it's possible to take some pets overseas, it can be expensive and costly, but that is not a concern when you take a staycation instead. Staycations are easy and affordable to organise. 
Imagine your favourite pet rising upfront with you in the passenger seat when you're on your summer vacation, a happy tongue falling out of their mouth. It's the best way to make lovely memories for the future and to give your favourite family member a holiday at the same time.   
RV Storage 
When you have a camper van for going on staycations with, you need somewhere to store it over the winter. Most people don't travel in the winter for vacations, the weather isn't great, and many of the attractions are closed. If you don't have a garage, then you might need RV storage. 
RV storage facilities are accessible, dry, and fully functional. If you need to charge your RV battery, for instance, you can plug it into one of the outlets; there is also 24-hour security to keep your vehicle safe. Use RV storage instead of parking the vehicle in front of your home.
Home Comforts
Another reason a staycation is so much better than a holiday abroad is the home comforts. Staycations allow you to stock your campervan full of all the things you love, including soft toys, entertainment, and food items. There is also no need to worry about water quality.