Have you decided that a weekend excursion is exactly what you need to relax, unwind, get out of the house and have a little fun? Weekend getaways are the perfect way to enjoy a mini-vacation when you either can't take time off work, or you simply don't want to be away that long. Instead, you can get that quick little break from the daily grind coming back refreshed and ready to take on the work week. 
While you're most likely caught up in the excitement of planning your weekend excursion and start looking for Cupertino apartments for rent, there are a few tips to keep in mind that will help you to stay safe so you can make the best of your time. So let's jump right in.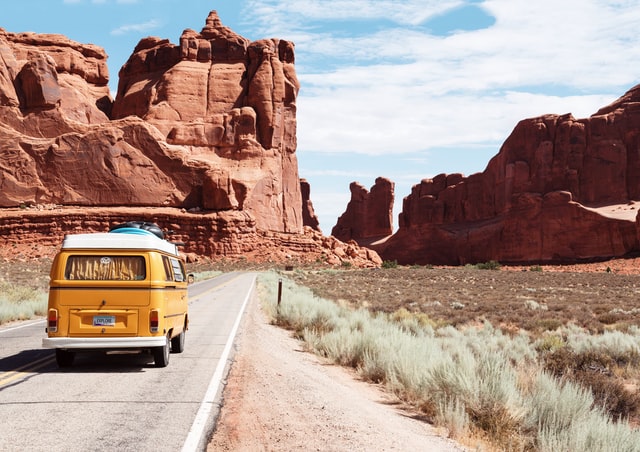 Image via Unsplash
Choose Reputable Accommodations
One of the first tips is to make sure you're choosing accommodations at an establishment that has a solid reputation and reviews you can take a look at in advance. Sure, it's nice to help out that starter bed and breakfast, but unless you can find information from previous guests, you really won't know what you're in for until you arrive. 
Some of the key things to look for in your accommodations besides online reviews are a set rate, the amenities you would want and expect, a prime location that is close to the activities you want to do, and depending on the style of weekend excursion you want, either a smaller property with an intimate vibe or something large with plenty of on-site activities.
Rent a Car in the Destination
Rather than have to rely on public transportation, cabs, or rideshares in a city/town you are unfamiliar with, why not rent your own car for getting around? You can even ask for something with GPS built in to ensure that directions aren't an issue. Granted, renting a car can get pricey, but you can always stretch your travel budget by watching for deals, discounts, and promotions. Car rental companies are notorious for these types of incentives.
Always Be Aware of Your Surroundings
When you're on vacation, it's easy to get caught up in the scenery and sights around you, but you still want to be very aware of your surroundings. As the experts say, you want to keep your guard up at all times, so no-one can sneak up on you. It's the same practice you would use at home; unfortunately, it often falls to the side when on vacation, thanks to all the distractions.
Think Twice About Public Wi-Fi
If you had been planning to use public Wi-Fi for checking any important information or data, it's time to think again. You never know when the network could be hacked and put into jeopardy all your sensitive and private information.
Make Two Copies of Your Passport
This tip should be done before you leave so you can in fact leave one copy at home with a family member or close friend, the other copy can be kept on you while touring around during the day, and the original should remained locked up in the safe in your hotel room.
Leave Your Itinerary at Home with Someone
It's also a very smart plan to get into the habit of leaving your travel itinerary with someone at home, whether that be a family member or close friend. This will allow people to reach you if there is an emergency, and it also means people know where you are and when you should be home.
A Few Tips is All It Takes
At the end of the day, it just takes a few small and simple tips to help keep you safe while on a weekend excursion, ensuring that the trip is a huge success.