If you are looking to start a business, it's important that you first have a solid idea about the type of business that you want to run. Do you want to offer products and create a retail based business, or do you prefer to provide a server to your clients? Are you planning to work from a central location, or would you prefer to work remotely? Do you have a digital marketing plan or would you need to hire a marketing agency like Aqueous Digital? These are all very important questions, and you need to know the answers to them all before you can proceed.
There are so many factors involved in how successful a business will be. One of the most important is the business model. What will make your business stand out against others who are offering the same thing? 
If you've not yet worked out the type of business you want to run, you can read through the various suggestions in this article, which are businesses where there is always demand, with some that are very easy to break into the market.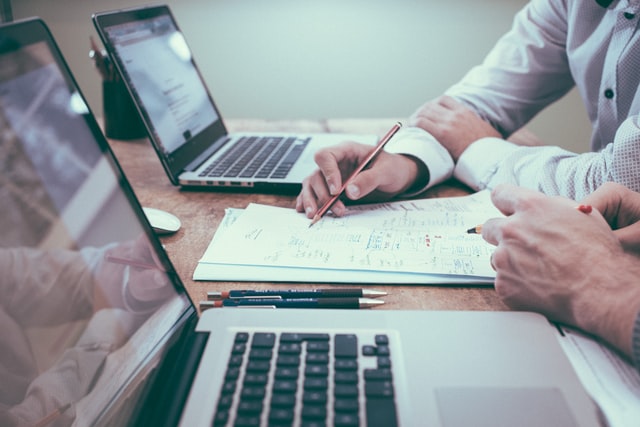 Image via Unsplash
Drop Shipping
This is a term that has been thrown about for the past few years, and is a concept that a lot of individuals have built successful businesses on. It's a business that is very easy to get started, and one where you aren't going to need to make huge investments or even keep stock of what you are selling. And if you need some advice, Uniway-sourcing have a great guide on importing/exporting.
Drop Shipping is a business based on the fulfillment model, where you sell selected products to your clients, usually via a website or online advertising, where a third party will ship the orders directly to your customers. You don't need to get involved in anything to do with the production of the product or the shipping. You simply generate the orders which the third party will produce and deliver.
This concept can work for a huge range of products, from simply kids toys, through to summer furniture for the garden, or clothing. You'll need to spend some time researching the market and seeing which products you think will be both marketable and successful in terms of sales. The good thing though is that you can do this without needing to purchase anything or keep stock.
Promotion or advertising for small businesses
Many small businesses will have a small budget when it comes to their marketing and any advertising that they want to run. One popular startup that many people around the world are following, is to become a marketing consultant for these independent businesses. If you are savvy with a computer and the internet, there are a range of services you can offer such as social media advertising on platforms such as Facebook and Instagram. Truth be told, there are an unlimited number of ways that your consulting firm could take shape, just be sure to start with a clear focus in mind and expand from there as your capabilities and infrastructure grow.
You could even offer them new signage for their stores. There are a number of companies such as Neon Mama that offer a range of neon light products, which could be great for some small retails stores that are looking to attract the attention of potential customers in their location.
Freelance copywriting
One service that is in constant demand is that of copywriters. If you enjoy writing, and you can offer your writing services for things such as content for websites, press releases, blog posts or even social media content. There are lots of web design and SEO agencies that are always on the lookout for good writers.
Working as a freelancer means that you can work the hours you wish, at a rate that you set. There are also a number of online platforms where you can promote your services, as well as around your local area. It's a business with a lot of potential for earnings and growth. Who knows – if demand grows enough, you might even need to hire some additional writers to help keep up with your workload.
Create an online course
There is a lot of money to be made from education, and one way that a lot of people are getting involved in the industry is by creating their own online courses. If you are well versed in a specific topic or have a lot of experience in something such as illustration, marketing, playing the guitar or even baking, then you can use that knowledge to create a course for others.
There are lots of very popular online platforms from which you can offer your courses, as well as the possibility of creating your own website and running it from there. Though that option will probably take a lot more work and time, it means that you won't need to be paying any commissions to the platform promoting you. Check FreedomBoundBusiness.com to know how to create an online course. 
Become an affiliate
Affiliate marketing is a huge industry, and is something that people all over the world are involved in. The basic concept of affiliate marketing is that you are promoting a product or service, and each time you get a sale, you are paid a small commission.
There are lots of websites that offer all types of affiliate programs, and most have no cost at all to join. You'll most likely need to get a website created so that you can promote the products or services you want to earn from. It's a good idea to pick a niche that you have some interest in, rather than something that you know nothing about.
For example, if you enjoy travelling, and have experience of different countries and cultures, then you could start a travel blog, and through that, promote various hotels or tours offered by some of the most famous online systems such as Booking or Viator.
Many large companies offer affiliate programs, as they all want to have their products or services promoted to the masses, and affiliate marketing is a great way for them to achieve that.
Some final thoughts
Starting a business is a huge step in anyone's life. It requires a lot of time, hard work and commitment. You'll want to be running a business that you enjoy, which is why it's a good idea to come up with a business which revolves around something that you have an interest in.
Whether it's fashion and clothes, where you can run a retail store, or cooking and baking, where you can run a restaurant, food delivery service or wedding cake maker, it's important that you have experience and knowledge of the industry, as well as interest and hunger to continuously learn more about it. 
Industries are always evolving and changing, so it's important that you are going to keep up with such changes, and stay up to date with everything that is happening in your market.