When you're moving to a new rental property, there's a lot of expenses involved. As well as paying the initial deposit, you'll also need to pay at least one month's rent in advance. Then there's the moving fees involved, as well as estate agent fees if you're going through an agency. Put simply, it can be a surprisingly expensive move.
The good news is, there are ways to save on the costs of moving to a new rental property. Below, you'll discover some of the best money saving tips you can follow. And before changing home, make sure to have a look at this moving house check list to ensure everything goes smooth.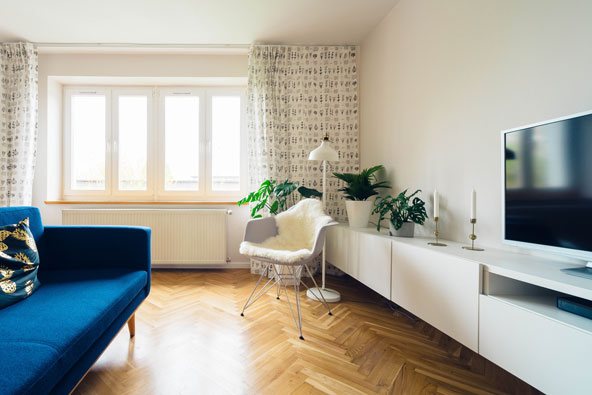 Image via Unsplash
Throw out anything you don't need
A great simple way to cut the costs of moving, is to ensure you eliminate any clutter. This means throwing away anything you don't use or need. Most people have a surprising amount of clutter they've built up over the years. So how does eliminating it save you money?
Throwing out anything you don't need will reduce the amount of packaging supplies you'll use. It can also mean you'll need a smaller van to move with. Of course, there's also the added benefit that you won't be taking your clutter to your new home, saving valuable storage space.
Don't pay for removal services
While removal services can be extremely useful when you're moving, they can also be notoriously expensive. If you are on a budget, consider ditching the professionals and doing it yourself. You can easily hire a van and enlist the help of friends and family. This could save you hundreds of pounds compared to hiring a professional removals company.
If you don't want the hassle of doing it all yourself, you can always compare different companies to find the cheapest prices.
Make sure you take out insurance
One thing many tenants don't take into account, is insurance. Would you be able to cope financially if something were to go wrong? For example, taking out tenants liability insurance from a company such as Homelet, can help protect you against deposit losses.
Any damage caused by you to the property will be taken out of your deposit at the end of the tenancy. This can prove problematic if you need that deposit for another property. Tenants liability insurance will ensure you don't go out of pocket if you do lose some of your deposit.
Be sure to redirect your mail
Finally, don't forget to redirect your mail. If you forget, you could up missing important payments. This would result in numerous fees and potentially even a high debt amount that you can't afford to pay back.
As you can see, there's lots of ways you can save money when moving to a rental property. The above are some of the simplest and most effective ways to cut the costs.