Founded in 2015 James Borley and Greg Avis, Resident is a store bringing together a curated selection of homewares, accessories and grooming products from UK and international designers like Matia Mollenbach, Daniela Rubino and Louise Madzia. After its first location in London, Resident has just settled in a new home in Frome, Somerset.
We talked to James and Greg to find out more about what made them start their own shop, what customers can find at Resident and they're plans for the upcoming months.
All photos by Resident.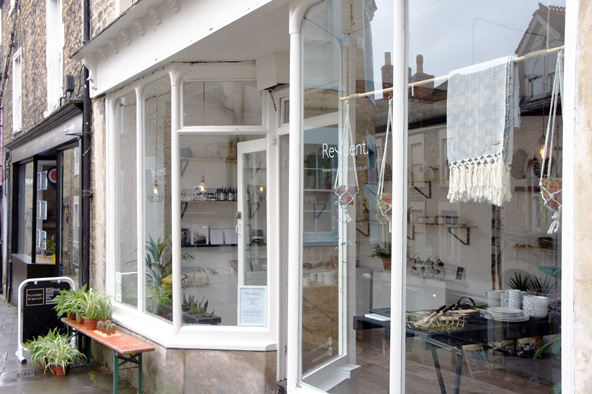 You design your own lighting products as The Electrical Shop, what made you start a store selling other designers' goods?
It was a very organic process. We started off making and selling lights and began to meet other designers and makers at events and markets who were doing a similar thing to us, but working with different products.
As a result, we started to build up a collection of really great stuff made by great people that we wanted to showcase, and so Resident was born.
Please give us an overview of what type of products visitors can find in Resident.
It's very hard to pin down a certain type of product, but visitors can expect to find a carefully curated selection of homewares and accessories.
Everything from ceramics, tableware, books and magazines through to accessories, candles and chocolate! It's a varied mix that we like to change up regularly.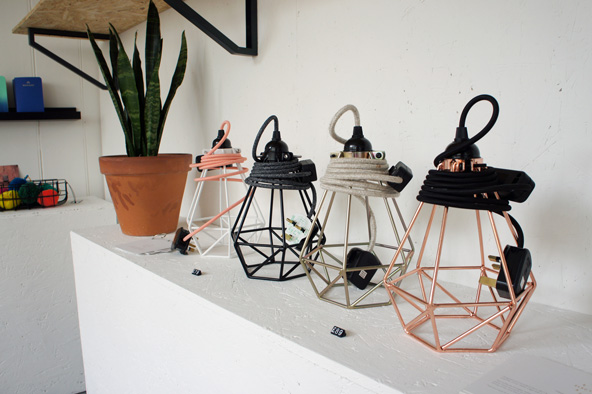 What are the main characteristics a product must have to be stocked in Resident?
First and foremost we have to love the product! We also love to work with independent designers and makers based in the UK; but that does also extend to Europe and the US with some of the stuff we carry!
Essentially, if a product is well-made, well-designed and if the person who makes it gets what we're trying to achieve with the store then that's a pretty good start.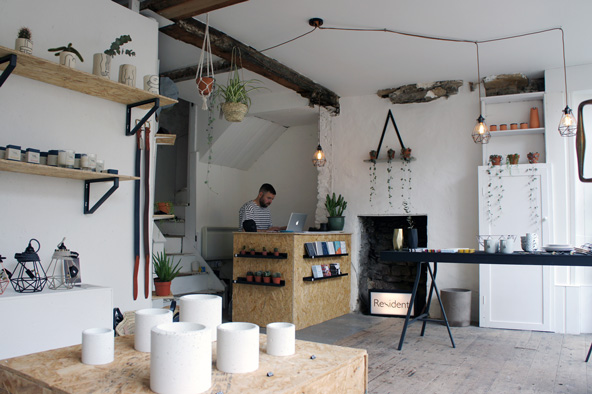 Tell us a little bit about the building where the shop is and the renovation plans for the upcoming months.
It's Grade II listed townhouse originally built in the late 17th Century in the beautiful Somerset town of Frome. As well as being listed, we're also in a conservation area so we are up against it somewhat with renovation plans!
We're working with a great local architect (James Grayley Architects) to completely renovate the two floors above (where we live) and will finish by doing the same on the ground floor and eventually end up with a shop space twice the size it is now. This will allow us to not only expand our range, but also enable us to host events and workshops. Plus, we have a licence, so who knows what the future may bring!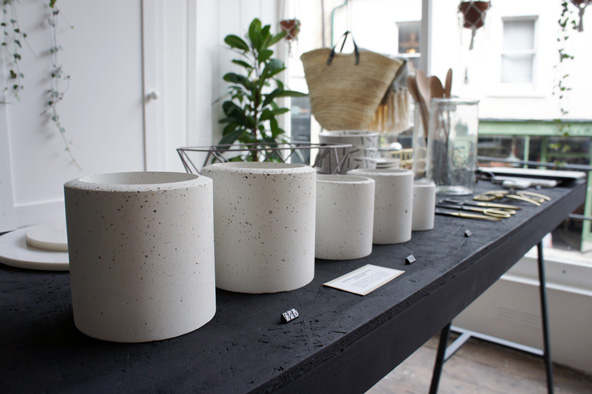 You moved to Frome from London. Could you tell us a little bit about what visitors can find in the town?
Frome is a fantastically quirky place. One side is a slowly decaying 70s concrete shopping centre, whilst the other side is a very vibrant independent retail scene.
The local council has gone to great lengths to promote indie businesses by scraping business rates and helping to fund a mammoth monthly market (the Frome Independent) which takes over the town each month bringing around 10,000 people into the town.
Catherine Hill offers great shopping opportunities – alongside us there are menswear shops Assembly and Kushi Clothing, indie record shop Covers Vinyl and a myriad of vintage clothing shops. Plus there's great coffee at Crocker and Woods and fantastic food at the River House and High Pavement Cafe.