When it comes to doing business, there's no denying London is one of the best places you can do it. Known to have the fastest internet speeds in the UK, the city is perfect for modern businesses looking to get ahead.
However, if you want to move your business to London, there's a lot of factors you'll need to consider. Here, you'll discover some of the basic things you'll want to look into before considering a move to the capital.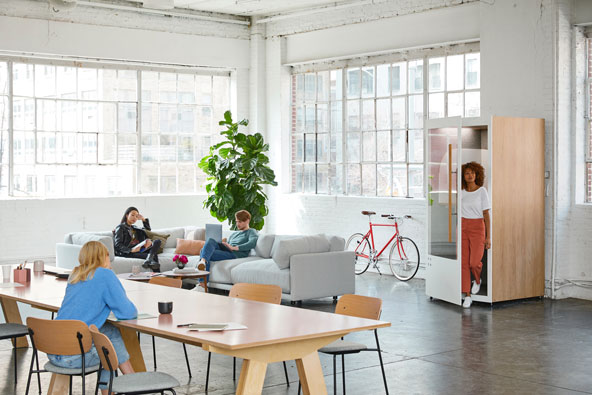 Image via Unsplash
Choose your destination carefully
London is a large city, and different areas provide different opportunities for businesses. This means before you make the move, you're going to need to make sure you're choosing the best location.
Canary Wharfe for example, is a leading choice for financial related businesses. These once busy docks were redeveloped during Margaret Thatcher's reign, and today many major businesses are based here. Media businesses on the other hand, would do well in the West End.
So, think about the type of business you run and where it will be best placed in the capital. Once you've found your ideal location, you can use a company such as GVA to find the right premises.
Consider the costs
It's crucial you consider the cost of the relocation before deciding whether or not it's doable. London may be the business hub of the UK, but it's also the most expensive city. It's not uncommon for the costs of doing business to be double, if not triple what you'd pay elsewhere in the UK. Can your business afford the additional costs?
One of the main reason's companies moving to London fail, is because they didn't calculate the true costs of doing business in the capital. If you don't have any savings in place, you may need to secure a loan to fund the move.
Employing staff
To ensure your business becomes successful, you're going to need to ensure you're hiring the right staff. Will any of your current employees be able to move to London? If not, you have two main options. You can either let staff work remotely if possible, or you can look for additional staff who are already based in London.
If you do need to find new employees, it's worth considering freelancers. Not only do freelancers offer great value for money, but it also gives you employment flexibility. If your needs change, you can stop using the freelancer's services at any time.
These are some of the main things you'll need to consider before moving a business to London. It's going to be a costly and potentially challenging move so it's crucial you prepare well ahead of time. The more you prepare, the more likely it is your business move will be a success.