In order to have a successful career in fashion, it is crucial to find and embrace your own personal style. This may seem like a daunting task, but it doesn't have to be! There are many ways to find out what your personal style is, and once you know, it is important to stick with it. This blog post will discuss how to find and embrace your own personal style. We will also provide some tips on how to stay true to yourself and your style, no matter what anyone else says!
1) Do some research
One of the best ways to figure out your personal style is to do some research. Look at your favorite fashion bloggers and celebrities, and pay attention to what they wear. Notice what you like about their style, and try to recreate it yourself. Experiment with different looks until you find something that feels right for you.
Another great way to research your personal style is to look at old photos of yourself. What did you used to wear when you were younger? What styles make you feel the most comfortable and confident? Use these as inspiration when creating your own unique look.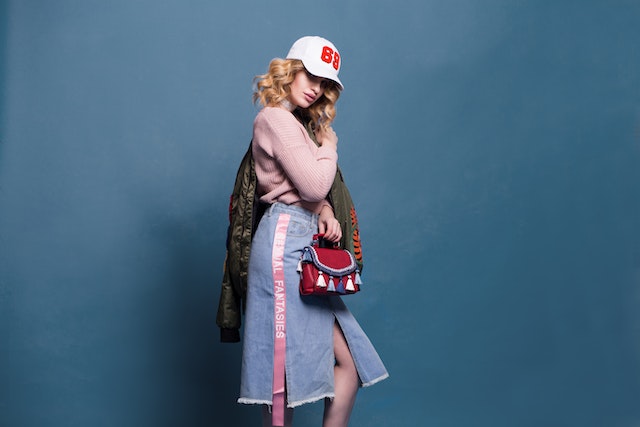 2) Be true to yourself
Once you've figured out what your personal style is, it's important to stay true to yourself. Don't let anyone else dictate how you dress or what you like. Instead, wear what makes you happy, whether it be a labret piercing as an accessory or a funky colored dress, and feel good in your own skin.
If you're ever unsure about an outfit, ask yourself if it is something that you would normally wear. If the answer is no, then chances are it isn't your style, and you should probably avoid it. It's also important to remember that your personal style can change over time, so don't be afraid to experiment and try new things.
3) Dress for your body type
One of the most important things to keep in mind when dressing is your body type. Not all styles will look good on everyone, so it's important to find something that flatters your figure. If you're not sure what style works best for you, consult a friend or family member who has a good eye for fashion. Or, you can always ask a salesperson at your favorite store for help.
Once you know what styles look good on you, stick with them! It's tempting to try new trends all the time, but if they don't suit your body type, then you'll just end up feeling frustrated and unhappy with your wardrobe.
4) Be confident
No matter what your personal style is, the most important thing is to be confident in yourself. If you don't feel good about what you're wearing, it will show. So, wear something that makes you feel fabulous and watch as the compliments come rolling in!
By following these simple tips, you'll be well on your way to finding and embracing your own personal style in no time! Just remember to be true to yourself, dress for your body type, and always rock your outfits with confidence. You'll love the results!