It's the start of a new year and many of us are looking for areas of our lives that we can improve to make day to day life easier or more enjoyable for ourselves. Of course, there are countless areas you can focus on, from improving your diet to implementing more exercise, following a new career path – the list goes on. If you want a simple change that will leave you feeling great, you might want to consider setting yourself the goal of updating your wardrobe. This can build your confidence and help you to be comfortable in what you're wearing. Here are a few suggestions that can get this journey off to the best start!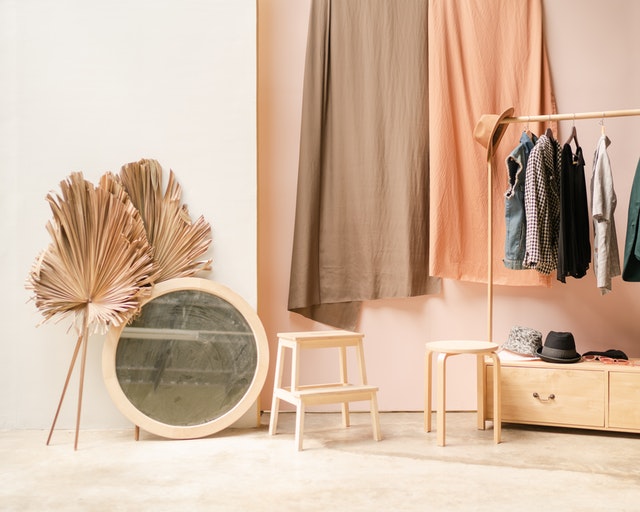 Image Source
Be Sustainable
Perhaps one area you should focus on most when updating your wardrobe is choosing sustainable clothing options. Right now, fast fashion is being widely engaged with – and it's not hard to see why. People are embracing low cost clothing options that can be delivered the next day. People are also looking for options that can be worn once and then thrown away in a bid to always wear something in social media photos. Of course, it's important to remember that this is not a good option for the environment, for those making the clothes and more. Instead, it's much better to choose sustainable clothing options that aren't going to have a negative impact on the planet and people in more vulnerable situations. Look out for sustainable clothing brands, vintage options and second hand items.
Prioritise Quality Over Quantity
Quality should be key when choosing items for your new wardrobe. Having good quality clothes means they will last the test of time, allowing you to wear them time and time again. Not only is this more sustainable, but it will also save you money in the long run, as you won't have to regularly replace clothes. Something like a ribbed fisherman's sweater and a good pair of boots could last you many winters to come.
Buy What You Love
All too many people buy clothes based on the price tag, rather than the clothes they really want. Often, if possible, it's better to save up and invest in something you really want. This will see you get better use of your money, as you're more likely to wear the clothes often and for longer. Chances are, you'll eventually find a few different brands that you love and return to time and time again.
Take Things in Stages
It's much more affordable to refresh your wardrobe one step at a time rather than trying to replace everything at once. This way, you can build your wardrobe one step at a time, helping you to spread the cost and avoiding issues where you may wipe out your disposable income in one fell swoop.
Updating your wardrobe will take time and you may find that you simply add a new item or replace an item here and there. Hopefully, some of the information above will help you on your journey!