When discovering New York City, most trend-seeking men tend to venture into Manhattan and Brooklyn to experience all the tourist-friendly men's fashion shops along 5th Avenue and Williamsburg. While they're undeniably cool destinations, Astoria, Queens is one of New York's most overlooked neighborhoods for anyone seeking stylish men's clothing within the five boroughs. Ranked among the coolest neighborhoods in the world, it's a slower escape from Times Square and Columbus Circle without making you feel bored or amiss. New York's sleepless spirit thrives in all five boroughs, and Astoria is no expectation from the city's popular nickname (the city that never sleeps). 
In this trend-focused city guide, we dive into one of NYC's lesser known neighborhoods to discover the undiscovered stylish menswear scene with shopping and travel tips that we gathered from in-the-know locals. From trendy gastropubs to designer clothing shops, we explore all the dynamics of how and where stylish men's clothing flourishes in Astoria.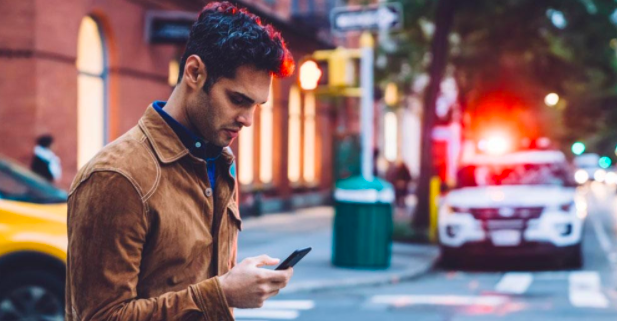 A Short History on Astoria's Rich Past
Astoria was named after John Jacob Astor, one of the wealthiest men of the United States during the early 1800s who gained his profits from opioid and fur trade. He predicted this area of New York would experience rapid economic development without ever setting foot in the city. This still holds true to this day as it's now a hotspot for international film & TV sets, Michelin-rated eateries, and global corporate businesses.
What the Trendy Locals Wear
Like much of New York City, Astoria's local men's fashion scene ebbs and flows with the time of day and the mood of the venue. NYC is known to be a concrete jungle crawling with trendy individualists who dress to the beat of their own drum, like the kind of stylish mens clothing on Differio. Although Astoria is slightly more muted than the louder fashions of Manhattan, you can usually spot men in trendy athleisure and men's streetwear during the day (e.g. skinny joggers and bomber jackets) and bolder going-out clothes at night (e.g. ripped jeans and leather jackets). 
Must-Visit Avenues for Stylish Men's Clothing
Seeing a New York City map from a tourist's perspective, these neighborhoods might look like an overwhelming maze of avenues, but Astoria offers a less complicated path for finding stylish mens clothing stores.
Steinway Street
Steinway Street contains nearly 2.4 miles of cafes, groceries, eateries, and stylish mens clothing shops with a diverse range of popular and local brands. You'll discover a refreshing mix of big-name men's fashion brands, as well as local boutiques with independent designers. This is the ideal window shopping destination for stylish menswear that's also studded with plenty of restaurants because you'll likely work up an appetite after walking that strip.
31 Street 
31 Street runs vertically on the map with plenty of options to buy stylish clothes for men. Head over to this long strip to discover trendy consignment stores, vintage boutiques, and large department stores. Just be aware, this street runs into Long Island City – an up-and-coming residential area – so don't be surprised if you run into some high-rise apartments after a long walk.
Stylish Places to Eat, Drink & Instagram
Nightlife
Astoria's nightlife scene is a diverse one where you can always find a fashion-forward crowd wearing the most stylish mens clothing, shoes and accessories, which is especially great if you want to get a glimpse of what real New Yorkers wear on the daily.
If you're looking for an intimate, speakeasy-style space, head over to Mosaic, The Last Word, or The Sweet Aston for craft cocktails and gastropub fare; going-out shirts and chinos would be totally acceptable attire.
Seeking a more low-key ambiance where you can just throw on casual-yet-stylish mens clothing, like skinny jeans and a graphic hoodie? Check out the Bohemian Hall & Beer Garden or The Sweet Spot Sporting Lounge & Restaurant for typical bar fare and craft beer selections.
Museums
Most people that appreciate fashion also find themselves appreciating art in all its forms, which is why we've included must-see museums on this list. You'll be pleasantly surprised to find that you don't need to commute outside of Astoria to get a taste of New York's historic culture.
Head to the Noguchi Museum to experience an indoor and outdoor space that celebrates the work of Japanese artist Isamu Noguchi. You can also check out the Museum of the Moving Image for an eye-opening media museum exploring the moving visual arts.
For proper museum attire, you can most certainly don stylish clothes for men, but just make sure you're wearing comfortable walking shoes.
(Due to the COVID-19 pandemic, hours of operation for all mentioned locations may vary.)