Being just a short trip across the Channel, France is a place that most of us have visited at one point or another. But the country has an enormous amount to offer beyond the Eiffel Tower, Mont Blanc and Disneyland. If you want to see all of what France is about, you'll need to head off the beaten track. Let's take a look at a few underappreciated gems you might consider.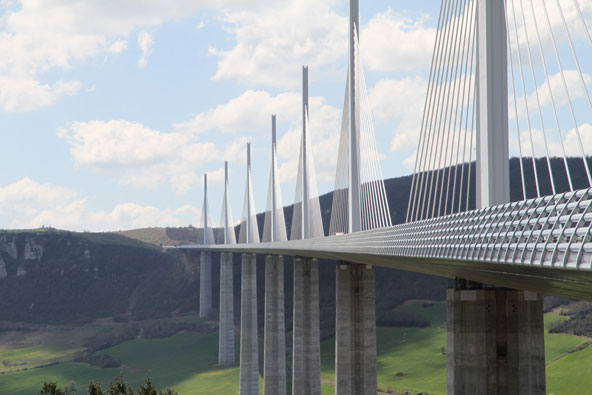 Image via Unsplash
Parisian Flea Markets
Visitors to the capital are understandably drawn by the same few tourist-beset places. But if you've visited Paris a few times before, you might have exhausted the main sports – and even if you haven't, it's worth venturing into the lesser-known neighbourhoods like Puces de St Ouen, where you'll find one of the capital's several flea markets. There are unique bargains to be found by those willing to look for them!
Amiens Cathedral
The Gothic movement in the 13th century saw a series of enormous churches constructed, including this one in Picardy. Amiens Cathedral is among the most intact buildings from the period, and the largest churches in the country. It's remained in good shape throughout its lifetime, escaping major damage during the wars of the 20th century. While Notre Damme is undergoing repairs, why not take a trip out into the countryside to see some of France's other major churches?
Holidaying in the Pyrenees
If you'd prefer an active holiday, then a trip to the Pyrenees would be strong contender. Camping holidays in France represent an affordable way to see the country, and they'll let you enjoy all of the gorgeous weather and natural beauty that the south has to offer.
Millau Viaduct
The Millau Viaduct is a relatively recent addition to France's already-impressive range of tourist attractions. It's the tallest cable-stayed bridge in the world, and will take you from Beziers to Clermont-Ferrand. Driving across the span, you'll feel a lot like you've taken flight – but there's also a visitor's centre for real fans of civil engineering to stop off and marvel at this unique structure.
Tarascon Castle
Europe has a long history of conflict, and boasts more than its fair share of castles. The castle in Tarascon ranks among the most beautiful, thanks to its combination of sheer walls and round turrets. It even has a drawbridge. Tarascon is less appreciated than the more famous French fairy tale castle, Carcassonne, and thus you won't need to deal with quite the same volume of crowds here.
St Malo Walls
If you're heading to St. Malo, then a guided tour of the walls should be considered an absolute must. You'll get spectacular views of the sea and the town itself, all the way around the route. The walls have been constructed piecemeal over more than eight-hundred years, so you'll get a fantastic cross-section of France's architectural heritage.