In this day and age of high-speed internet connectivity and affordable computers, it's easy to catch up on the latest shows and movies thanks to video subscription services like Netflix and Amazon Video. However, are they as crucial to your daily life as you think they are, or are they just being a nuisance?
In this article, we're going to take a look if you really need video subscriptions or if they're just forcing you to spend money you could be saving.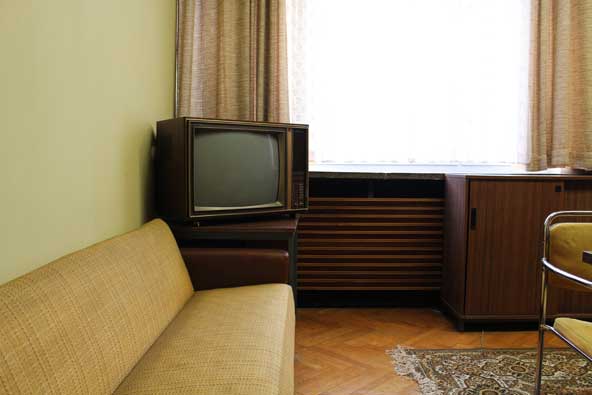 Photo via Unsplash
Regular television still has great programs to watch
It's probably been a while since you've looked at a UK TV guide or seen a schedule for cable channels, but many of the latest and greatest shows are still exclusive to television and won't come to video subscriptions for a long time if ever.
There are plenty of fantastic shows on regular television broadcasts including news and sports. While video on demand is a great way to watch specific shows and movies, there's still a lot to watch on regular television.
Video subscriptions are surprisingly limited
Sure, if you're on a movie binge and you want to catch the latest films from the past few years then Netflix is a fantastic option. It seems like there's a massive selection of things to watch and you'll be able to get your money's worth. However, once you've had the subscription for a few months, it really starts to show just how limited your video subscription service is.
To make things worse, choices are often limited by regions as well. For instance, what you can watch in the United Kingdom is drastically different from the choice you get in the United States. In addition, movies tend to come and go as "exclusives" which can make you want to keep your subscription for longer.
Video subscriptions are also fairly outdated
While some shows are fantastic and exclusive to their platforms, most films are actually somewhat outdated. This means that you'll be able to catch up on old films, but there's nothing recent that you can watch unless it wasn't popular and went straight to a video subscription service.
This means that if you're looking to watch films, you'll have a surprisingly limited library to pick from and this isn't such a great choice for movie lovers.
You don't own any of your movies or shows
Sooner or later, Netflix is either going to be taken down or the licenses for certain shows will be stripped away. This means that you'll end up in a situation where the shows you love are no longer watchable and you'll either need a physical copy (such as a DVD or BluRay) or you'll need to hope another video subscription service has it.
DVD and BluRay copies can be relatively cheap, especially during sales periods, and you can always buy them second-hand from sites like eBay. In short, if you really want to preserve your favourite films and watch them at any time, owning them is the best option.