Maintaining a beautiful house while bringing up children can feel like an overwhelming challenge. Children are wonderful, but you learn to accept that things will be broken and there'll be unavoidable mess here and there. You want to have a pristine house, but it's important that everyone in the family feels comfortable there. Below, we explore how you can still decorate your house in a pretty way without worrying about the children accidentally creating a mess.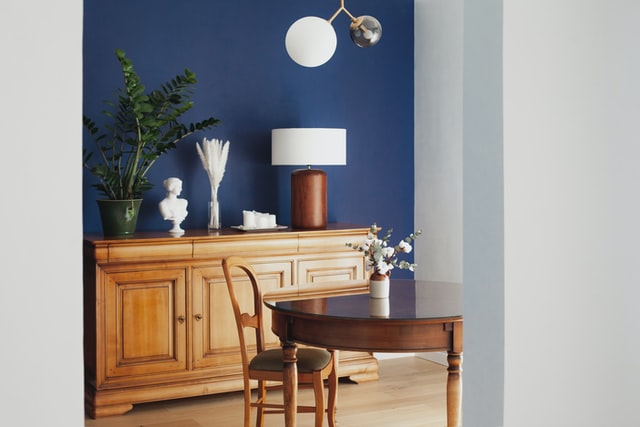 Image via Unsplash
Storage and clutter
Thinking outside the box with storage space can help you carry out a speedy tidy up before guests arrive. You can create elegant storage space by hanging baskets up on the walls to act as decorative shelves. Plus you can include draws subtly behind your sofa to combine your sitting and storage areas. Go for a kid-friendly coffee table too – one that you won't worry about damage to, without sharp edges. 
Walls
Invest in the right paint to deal with what your kids throw at you: from smudges, drawings to other marks on the walls. Kitchen paint is grease proof, wipeable and durable enough to cope with most things your little ones can offer. Meanwhile, bathroom paint can keep mould and moisture away from your bathroom walls, making it safe for everyone.
Flooring
Choose your type of floor carefully when considering dealing with mess. Wooden floors can look classy and they're easier to keep clean than carpeted floors. However, your children will play anywhere, and you need to make sure it's safe. A large rug can help ensure that your children have something soft to play on above the wooden floor. Plus they can add a cosy dimension to your room, with an endless array of styles and choices to go for. 
Create space for everyone
Your living room needs to work for everyone and offer the whole family a chance to relax. Perhaps go for a large corner sofa, alongside some other small perches to rest on. These could be bean bags, ottomans and other little chairs so that everyone has somewhere to chill out. With a sofa bed in the living room you can also have a snuggly night in, by watching a movie together as everyone stretches out in the bed. 
It can be difficult to combine comfort with kid-friendly, but by following the above advice you can decorate your house for everyone.