The thing about capsule wardrobes is that they seem like a really good idea. You buy fewer clothes and have more outfits, and you actually use the things in your wardrobe more. But for us curvy girls, getting the right style and fit of items for a capsule wardrobe can be difficult. Especially if we don't want to spend a fortune on underwear and designer goods! Happily, Things are a changin', and there is a little more choice out there for us these days. Which finally does make it possible to get a decent capsule wardrobe together! So with that in mind, keep reading for the ultimate guide to creating a curvy capsule for your clothes.
Identify your style
The first step for a curvy girl that wants to rock a capsule wardrobe is to identify your style. Are you a rockabilly girl? Or do you favor more of a smart casual look? Is comfort important to you, or do you feel naked; unless you have on a business suit and blouse?
It's important to know exactly what your style is before you start to shop for your capsule wardrobe because it reduces the time you will take to find each individual item.
Remember, there is no point trying on things that are not the style that you are going for or that you will be uncomfortable in. As then you will just end up leaving them hanging in the wardrobe while wearing whatever else you have to hand. Which exactly what you are trying to not do, with this exercise.
Identify your colors
The next thing that you need to do when putting together a curvy casual wardrobe is working out which color you will use as a base, and which ones you will use as an accent. For example, neutral colors such as black, navy, cream or gray are used for base items. These can include leggings and trousers, as well as coats and jackets.
Then you need to work out which accent colors to go for. Try to stay away from fashion choices here, that will be all the rage this season and gone the next.
Instead, spend some time doing a little research into which colors suit your skin and hair and go with those instead. It's surprising, but the shade that you wear can actually make a huge difference to how you look and make you look even better that you usually do.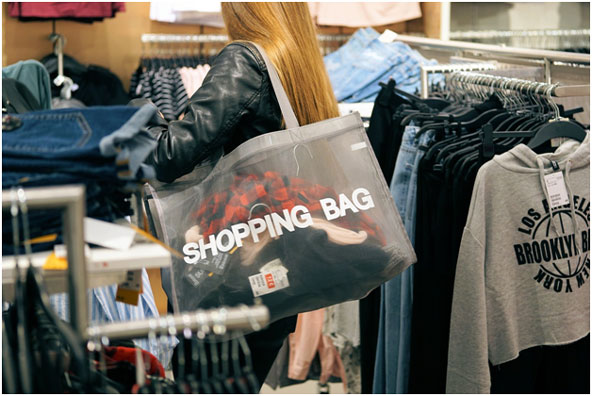 Image source
Identify your stores
The next task in this activity is to identify the stores that you will want to shop from. You can choose department stores which have a wider range of clothes all under one roof. Or shop at individual places, or online.
Of course, the most important thing here is that the stores you are choosing, both stock clothes in curvy sizes, and are in line with your style. While this used to be something of a nightmare for us curvy girls, there are now some great stores like Forever 21 and Torrid, that cater for the fuller figure and are still up to date.
Advantages of picking your store beforehand
Also, identify the store that you are going to shop from, before time, makes things a lot easier. This is because you all only have a limited amount of stock to choose from. So you are more likely pick the best fitting items, as well as it being easier to coordinate things too.
Another advantage of knowing the store you are shopping in beforehand is that you can search online for sales, and offers like these Joules discount codes. Which means you can get your capsule wardrobe for less. Leaving your more money to spend on your seasonal accessories.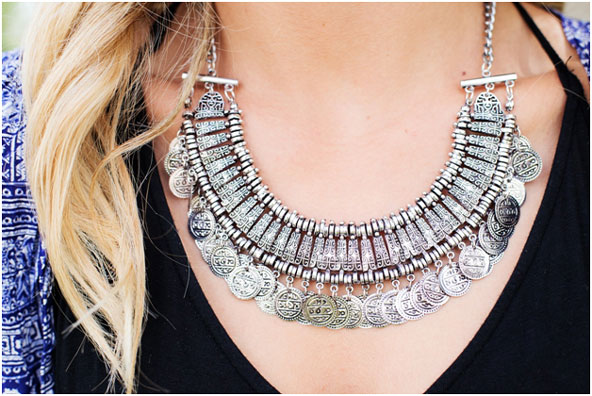 Don't miss your undergarments
Choosing the perfect undergarments can greatly impact your comfort and style. Similar to how you carefully consider each element in your daily outfit to stay fashionable, it's also a must to care about what you wear underneath.
While you're probably used to wearing cotton underwear, you may want to try a more absorbent fabric like bamboo. Bamboo fabric is soft like cotton but also wicks away moisture when you're during intense physical activities. Men and women can try bamboo undergarments that come in various styles, colors, and shapes.
Ladies can add bamboo underwear and bralettes to their collection, completing their cool undergarment collection. Whatever the season is, girls can wear bamboo underwear for any special occasion or event. For instance, seamless underwear made of bamboo is great for a date or night-out outfit, like a pencil cut or mini dress.
Whether you want cheeky underwear or cool underwear, bamboo fabric can help you attain the level of comfort and style you want. You can be unique, bold, sexy, and alluring by choosing the perfect fit of bamboo underwear online. There are many places where you can get high-quality bamboo undergarments online, like Bamboo Underwear and other reputable underwear stores.
Accessories and trend
Every curvy girl knows the power of accessories, and when creating a capsule wardrobe, they have a vital role.
With this in mind, some advice that we fuller figured ladies should follow is that when planning a capsule wardrobe, leave the trending colors and influence to the accessories. That means if green is in this season, buy a scarf, bag or a pair of shoes in the exact color that is bang on trend.
Or if tribal is featured big in the magazines at the moment, find a necklace that echoes this. Or some sandals with tribal details on that will set off the items in your capsule wardrobe well.
Through this, it's possible to keep your wardrobe updated and fun while not falling prey to being a fashion victim. Meaning you look great all of the time.