Last year, I took my first trip to the African continent as a professional photographer, and I was lucky enough to spend two weeks exploring the magnificent city of Cape Town. Also a similar professional insurance service like, Aaduki Photography Insurance made sure that I was fully equipped for my fun activities.
With a combination of stunning landscapes, cuisines, and cultures, Cape Town in South Africa is the place where life is savored and time slows down. It is dominated by the iconic table mountain and has a wealth of historical sites, lively nightlife, and café cultures. Don't forget that if you are from another country and planning a drive in South Africa then you need to get an International Driver's Permit (IDP).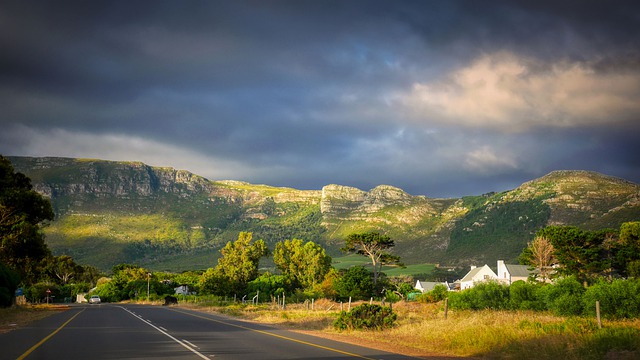 Image credit

What To Expect in Cape Town
Once I got to the city, I have so many plans of 'must visit' sites, but the city has a laid-back vibe causing me to slow down.
Language– South Africans claim eleven official languages, but the most common one around Cape Town in English.
Currency– the currency in Cape Town is called a Rand. 1 US dollar is equivalent to 13.54 Rand.
Climate– I visited Cape Town in October, which is one of the cusp months. The cusp months are from October to November and from December to February. These months have longer and warmer days when compared to June to August.
Safety– ensure that you keep your valuables locked even though it is one of the safest cities in South Africa.
How To Get Around Cape Town
MyCiti bus network- to connect wide stretches of Cape Town; I used the MyCiti bus, with fares starting from 12.60 rands one way, also depending on the distance traveled. You only need to buy a transport code from one station and top it up as you go.
Uber- I used uber to move around short distances, and I found that it was cost-effective. You can also request an Uber from Cape Town International Airport by using free WI-FI.
Where To Eat
Cape Town has a lot of World-Class restaurants. Some of the places I went to eat out include;
Bocca– Bocca restaurant is located along Bree Street. It is small but offers its customer a diverse menu, including Neopolitan pizza and pasta. This is a perfect place to gather for quick lunch or drinks with friends.
Nuri Sushi Factory – The quality of sushi at Nuri Sushi is like no other. And the best part is that you get quality sushi at an affordable price. Parking can be quite an issue, but other than that, the food and services are great.
Bars
Beerhouse 
If you love beer, then beer house is the place to be!
You will find a lot of beer bottles on the wall with taps to help with the fall. There is also a food menu offering snacks paired with in-house beers giving off the beery vibes.
Tjing Tjing Rooftop Bar
Enjoy some stylish décor and indie tunes at this rooftop bar located off Long Street in Cape Town. The Tjing Tjing bar offers a drink menu with an extensive range of alcoholic and non-alcoholic drinks. 
Sum Up
Cape Town is one of those towns with a deep historical background and diverse cultures, making it a great place to visit.