Some people are quite content with the routine of their life, adore heading to work every morning, love their job and are happy to take a two week holiday each year. However, for others, the wanderlust itch is ever constant. While you cannot always itch it, you can plan your time in an effective way to ensure that you can embark on some longer travel jaunts. While your boss may be a tad overbearing, if you ask for an unpaid sabbatical, the chances are that they will allow you this time off. People who are well travelled will often return to their roles feeling more refreshed, reinvigorated and eager to hit the ground running once again.
If you adore travel and you can't get enough of immersing yourself in new cultures, sampling new cuisine and witnessing new vistas, then the chances are that you're eager to hot foot it to somewhere new. The destinations that you might want to hit could be the traditional backpacker types like Goa, Vietnam or Thailand. Or perhaps you fancy a jaunt to South America. Or maybe a Route 66 style trip could help you get your wanderlust kicks. However, for those individuals who need something more from their travels, there are a whole host of places out there that are little explored. To get off the beaten track means going to a nation or two that don't have the usual holiday resorts and high rise hotels. Take a look at these incredible destinations that can uniquely scratch that wanderlust itch.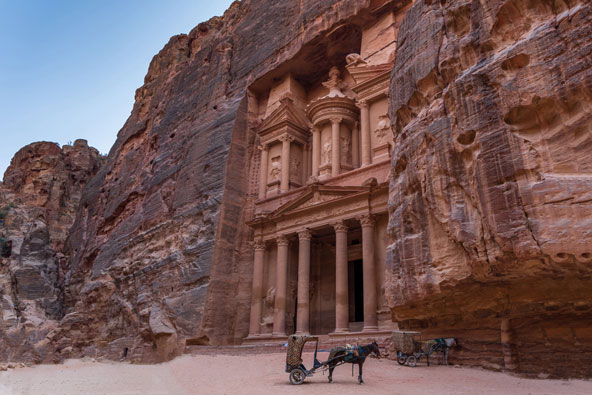 Jordan
If you have fancied a trip to the Middle East but you're concerned about the volatility of the region, you don't have to be too concerned. You obviously won't be taking a jaunt to Afghanistan, Syria or Iran, but you can venture to the region in a safe way. Organised trips like the Best of Jordan Tour can help you to experience the beauty and culture of the region without worrying about feeling unsafe. 
Jordan itself is religiously and historically significant, and yet many people don't travel here. You could take in the capital city of Amman alongside Madaba and the stunning desert of Wadi Rum. Here, you can stay in a traditional nomadic tent and feel privileged to observe the daily life of herders and farmers in the desert. For most individuals venturing to Jordan, Petra is the most significant tourist attraction. This UNESCO world heritage site and archeological park is best known for Al Khazna, the amazing facade to the mythical building set in rock that no one really knows why it was built. 
Jordan is an incredible country, that is more liberal than its neighbours. Tourists are welcomed and travellers often describe their time in this great nation as unforgettable and the trip of a lifetime. There's no better place to immerse yourself in an authentic culture that hasn't changed for millennia. You can head into live archeological digs and see history being discovered. You could even scale Mount Nebo and take in the views of Israel and the surrounding skylines.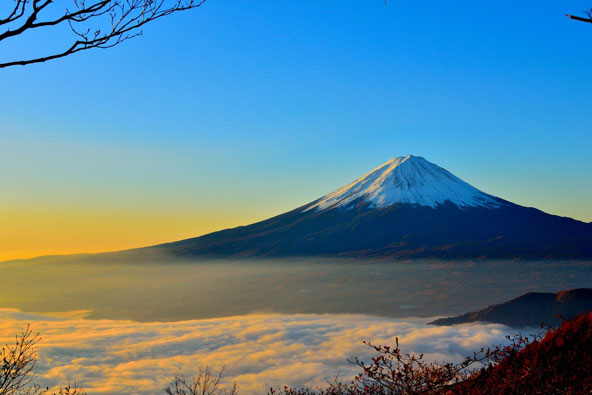 Japan
If you fancy a trip that takes in more of the Far East rather than the Middle East, you could do much worse the Land of the Rising Sun. Japan is a monocultural society that is proud of its heritage. While this might make it seem like an insular nation, this is a country that welcomes tourists and enjoys showing off its history, cities and culture. Some of the friendliest people in the world reside in Japan. If you are stuck hunting for your bullet train in Tokyo, you can expect a whole host of Japanese people to come to your rescue and escort you to the platform that you need.
Tokyo, Japan's capital city, is a must for city slickers. Here, you can explore the retro gaming world of Akihabara, the high end shopping of Ginza district and the millennial vibe of Harajuku. Tokyo has many kooky eateries such as the robot restaurant where you are served by AI rather than human beings. If you want a view over the city, the top of the government and financial buildings offer the best views. On a clear day, you will even see Mount Fuji.
For food lovers, there's no better place than Osaka. The iconic street of Dotonburi is full of delicious street food, such as shrimp on a stick, katsu pork and noodles by the bucket load. Ramen and soba noodle scents fill the air, and you can expect to spend an awesome night traversing the foodie streets as you sample the exquisite morsels.
For the history buff, Hiroshima can be a sobering city to visit, and yet it is a hopeful and vibrant place. Destroyed by an atomic bomb at the end of the Second World War, this city is now young, cosmopolitan and trendy. They have key memorials so to be sure that the world never forgets the people who died, but this is also a city that welcomes newness and is forward thinking. Take a trip to the atomic dome that is still standing and take in the symbol of hope that is the paper crane girl. You can even make your own origami crane and add your own message of peace to sit alongside others from across the world.
If you fancy temple hopping or heading to a part of Japan that is lesser visited, Miyajima could be perfect. This little island just a short boat ride from Hiroshima will allow you to stay in a ryokan, wear traditional Japanese robes and head up Mount Misen. Here, you can enjoy the wild deer and monkeys on your route. You might also fancy exploring the floating Torii gates in the sea. This amazing optical illusion looks even better as the sun sets over the island. For more temple hopping, you can venture to Shirakawago, a traditional and authentic village full of gassho houses and artisan traders. Or perhaps Kanazawa with its Buddhist and Taoist temples and shrines all within walking distance would be ideal.
China
For a different Far East jaunt that will allow you to immerse yourself in an even another unique culture, China is perfect. Here, you will see the sheer business and vibrancy of incredible cities. China is a vast geographical region that is a real land of contrasts. You could head to the capital Beijing, from which to base yourself for a week or more. From here, you could self plan your own tour to the Great Wall of China. Forget Badaling that is full of tourists and will prevent you from getting a clear view of the wall, and instead, head to Mutianyu. Get yourself to the central bus station, watch out for the scams, and enjoy a cable car up to the wall. Mutianyu is idyllic and relatively restored. You can walk through tower gates and see the vast views that show off the changing seasons of the region. 
You might fancy a more historical experience. Go to Xi'an and walk along the city walls before heading to the Drum and Bell towers for some culture. Here, you are at the entrance of the Muslim Quarter, where you can sample some of the finest street food in the nation. Delicious vegetarian cuisine makes an appearance here from paprika potatoes to satay and chilli tofu on a stick. Don't leave Xi'an without hot footing it to the Terracotta Warriors. This amazing live archeological dig houses three sites that show off the warriors in all their glory. Do them in reverse, and you will end your visit in the most impressive hangar of all, with thousands of warriors in a pit, stood up and staring back at you. While a little kitch, the exit is full of tourist tat, but this can be the perfect place to sample some amazing biang biang noodles.
If your wanderlust itch means that you need to head to the great outdoors, Emeishan national park can help you to venture to the most beautiful and mountainous region of the country. Temple hopping as you scale the mountain means that you will culminate with the grand Wannian Temple at the peak. With over a hundred and fifty temples to visit, you'll be spoilt for choice. Just make sure that you have some waterproofs as its always raining in Emeishan.
China allows you to explore a range of environments from the rustic Chinese rural communities to the more cosmopolitan cities. Shanghai is a wonderful forward thinking and loud city, but the neighbouring town of Suzhou that is only twenty minutes away by train, is more sedate and gentle. Suzhou is a water town and can be the perfect base from which to see other small historical water towns such as Tongli, which has been called the Venice of China.
Chengdu is another part of the country that is worthy of a visit. Here, you can visit the Panda conservation centre and enjoy some of the finest Szechuan cuisine. This spicy food is great for one pot eating. Hotpot restaurants are on every street. You will sit at your table only to see a central grill emerge where a spicy casserole of meat, fish or vegetables will be cooked. You could even meet some fellow tourists or locals where you can learn some of the language and experience life as a local.
Bucket lists have become fashionable in recent years. If you are keen to really scratch that wanderlust itch, ensure that you consider these three awesome destinations.